by April 12, 2019April 12, 2019 7:30 am EDT
|
After what seems like ages, Disney has unveiled the Disney Plus price as well as the launch date. To say the plans for this service are ambitious would be an understatement.
Beginning with the important details, Disney+ will launch on Nov. 12, 2019. The service will cost $6.99 a month, but if you opt for the annual plan it will run you $69.99, or $5.83 a month. There will also be an option to bundle Disney+ with Hulu and ESPN+ for further savings, but no word on that pricing as of yet.
Disney has already launched a site for Disney+ that included a countdown to the launch of the service, and you can sign up for updates as they are announced as well.
What Original Shows Will Be On Disney Plus?
Disney has some big plans for this new service with original content being at the center of it. In the first year alone, Disney is planning for 25 original episodic series as well as 10 movies and specials. This is in addition to 7,500 episodes of various television properties, 100 recent movies, and over 400 library titles. By year five the number increases to over 50 new original series a year with all other numbers increasing as well.
During Disney's announcement on Thursday, the company confirmed some oft-rumored Marvel series are coming to the service. While a Loki series with Tom Hiddleston has already been confirmed, two more were finally confirmed as well. The Falcon and The Winter Soldier series will star Anthony Mackie and Sebastian Stan respectively, while Wanda Vision will star Elizbeth Olsen and Paul Bettany in their film roles.
Star Wars will also be seeing original series such as Star Wars The Mandalorian, but it won't stop there. Previously announced was a Rogue One spinoff based on Cassian Andor (Diego Luna). It has now been confirmed that Alan Tudyk will also return to reprise the role of former Imperial droid, K-2SO.
The original series won't focus only on these properties, however, with some traditional Disney fare int he plans as well. It appears The Sandlot has been tapped for a series, as well as High School Musical.
Will Disney Plus Be Worth The Price?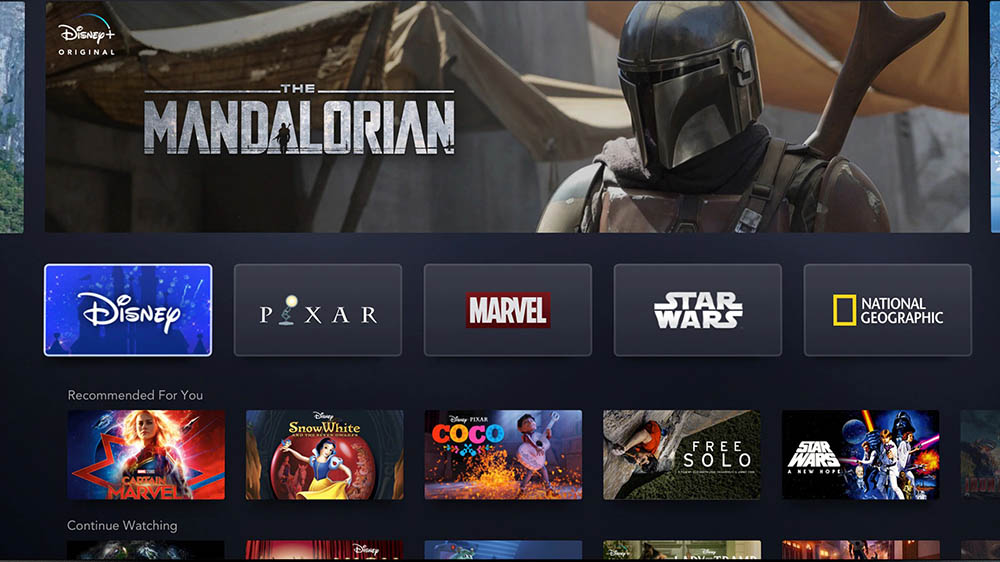 As streaming services become ubiquitous, consumers are going to have to make more decisions about which ones fir their lives. Despite having not even launched yet, it's hard to see Disney Plus not being an essential part of any home's streaming strategy.
With the amount of catalog content alone, it will be a tough service to pass up. Disney announced that Disney Plus will become the exclusive streaming home of The Simpsons thanks to the acquisition of Fox, and the first 30 seasons will be online on launch day. Captain Marvel will also make its streaming debut on Nov. 12 as the service launches.
One area where many streaming services have struggled is with offline viewing. Disney has promised that Disney Plus will offer downloads of its content for offline viewing from launch day. That is going to be a significant bonus from the launch to be sure.
At this stage, the biggest question really is with this price and these perks, is there ever going to be a reason to purchase a Disney film digitally or on disc ever again? We're definitely not sure. Only time will tell if this service will truly be good as it sounds, but for now, it sounds amazing.
---