by April 10, 2019April 10, 2019 9:30 am EDT
|
After decades of only ever seeing her in team settings, the Invisible Woman is finally getting her own mini-series.
Sue Storm has always been a part of the Fantastic Four, but now she is going to set off on her own adventure. Years ago, after becoming part of the Fantastic Four, Sue took on some espionage missions for S.H.I.E.L.D. Now, Sue's ex-partner is in danger, and she's setting out to save them.
"In over fifty years, she's never had her own title (or maybe she did and you just didn't see it,)" teases SVP and Executive Editor Tom Brevoort. "Waid and Iulis will be delving into what Sue Richards does—and even who she is—on her own time, apart from her famous family! It's sure to surprise some—as will a few of the gestures-players who'll be passing through the story!"
The Invisible Woman comic series will be handled by Mark Waid (Avengers No Road Home, Doctor Strange), Mattia De Iulis (Jessica Jones), and Adam Hughes (Star Wars, Captain America). It will ship in July and will run for five issues.
It's good to finally have Marvel putting an emphasis on the Fantastic Four again. With the characters back under its control for films following Disney's acquisition of 21st Century Fox, the comics are flourishing again, and we're getting to see some new adventures such as this. Perhaps now we can get some solo adventures for all of the Fantastic Four, but kickings things off with Sue seems like a good place to start.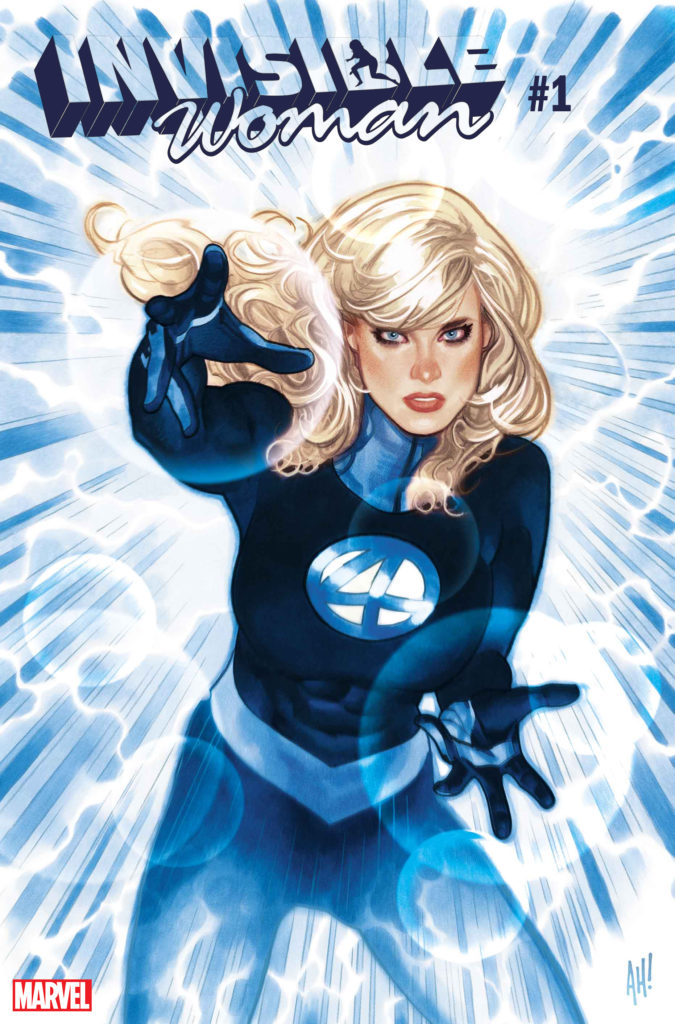 ---