While there are new NERF blasters on a fairly regular pace, it's not often we see a whole new segment added to the line. On Monday, Hasbro took pulled the curtain back on the all-new NERF ULTRA line.
Now only is NERF ULTRA bringing some new technology to the blaster itself, but it is also introducing a new dart technology. The multi-finned dart uses Aerofin Technology to fly up to 120 feet, the furthest yet for a NERF dart.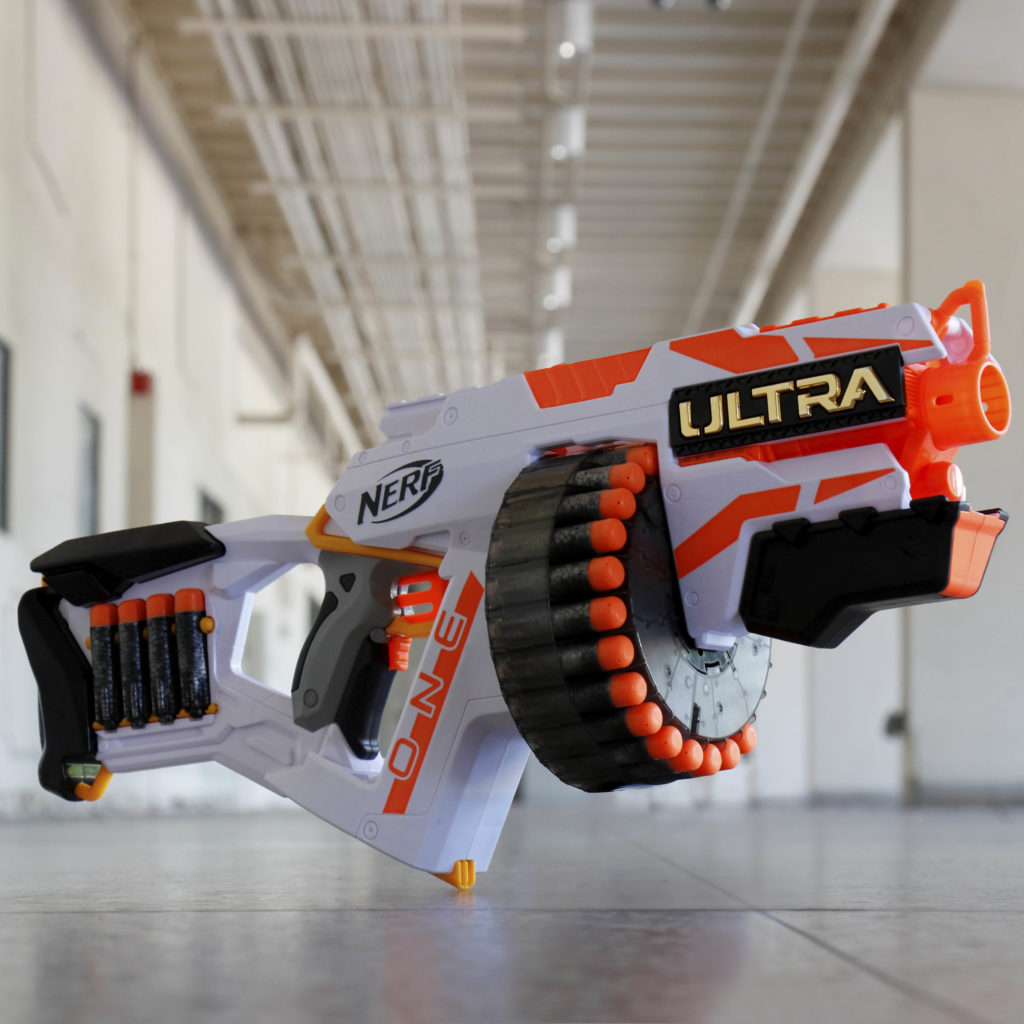 The new ULTRA ONE blaster is available for preorder now and will be hitting stores on Oct. 1.
NERF ULTRA ONE BLASTER

(HASBRO/Ages 8 years & up/Approx. Retail Price: $49.99/Available: Fall 2019)

NERF is changing the game with NERF ULTRA blasters and darts! NERF ULTRA blasters have advanced design and performance to deliver extreme distance, accuracy, and speed. They include ground-breaking NERF ULTRA darts — the farthest flying NERF darts EVER, featuring lightweight foam material, an innovative flight tip and Aerofin Technology. Take your game to the next level with NERF ULTRA blasters and darts! NERF ULTRA blasters work only with NERF ULTRA darts. The NERF ULTRA ONE motorized blaster has a high-capacity 25-dart dart drum and comes with 25 NERF ULTRA darts. Fire more than 2 dozen darts with the high-performance advantages of this NERF ULTRA blaster. Send darts flying through the air up to 120 feet (36 meters). There's on-board dart storage for quick reloading. You have the skills and the expertise as a NERF battler, now you have the blaster and darts for game-changing superiority! Includes: blaster, drum, 25 darts, and instructions. Requires 4 C alkaline batteries. Available at most major toy retailers nationwide.
Fun Jug Media, LLC (operating TheNerdy.com) has affiliate partnerships with various companies. These do not at any time have any influence on the editorial content of The Nerdy. Fun Jug Media LLC may earn a commission from these links.
---