by February 25, 2019February 25, 2019 11:30 am EST
|
Hexbug continues to dominate the robot toy space, and it was back at Toy Fair this year with even more to show.
The Nano is an amazingly versatile base to build off of, and Hexbug keeps finding new uses for it. From AquaBots to Nano Space, the line just keeps growing. The biggest addition this year will be Box Sumo.
Place the little cardboard sleeve over the Nano and let them duke it out for dominance of the wrestling surface. There will be a blind box component to the sleeves, but it looks like it would be awesome to have Santa take on Frankenstein's monster.
And the Nano Titans will be Nano-based knights that battle one another.
So much battling this year!
Hexbug does things outside of Nano as well, most notably with its Vex line. This line is based on STEM learning, and the company is very proud of how much it adheres to the guidelines of STEM.
Speaking of the Vex line, that name may sound familiar to you if you've ever watched Battlebots. Vex was one of the sponsors on the 2018 champion bot, Bite Force. The bot itself was on display at the booth, and it was a sight to behold.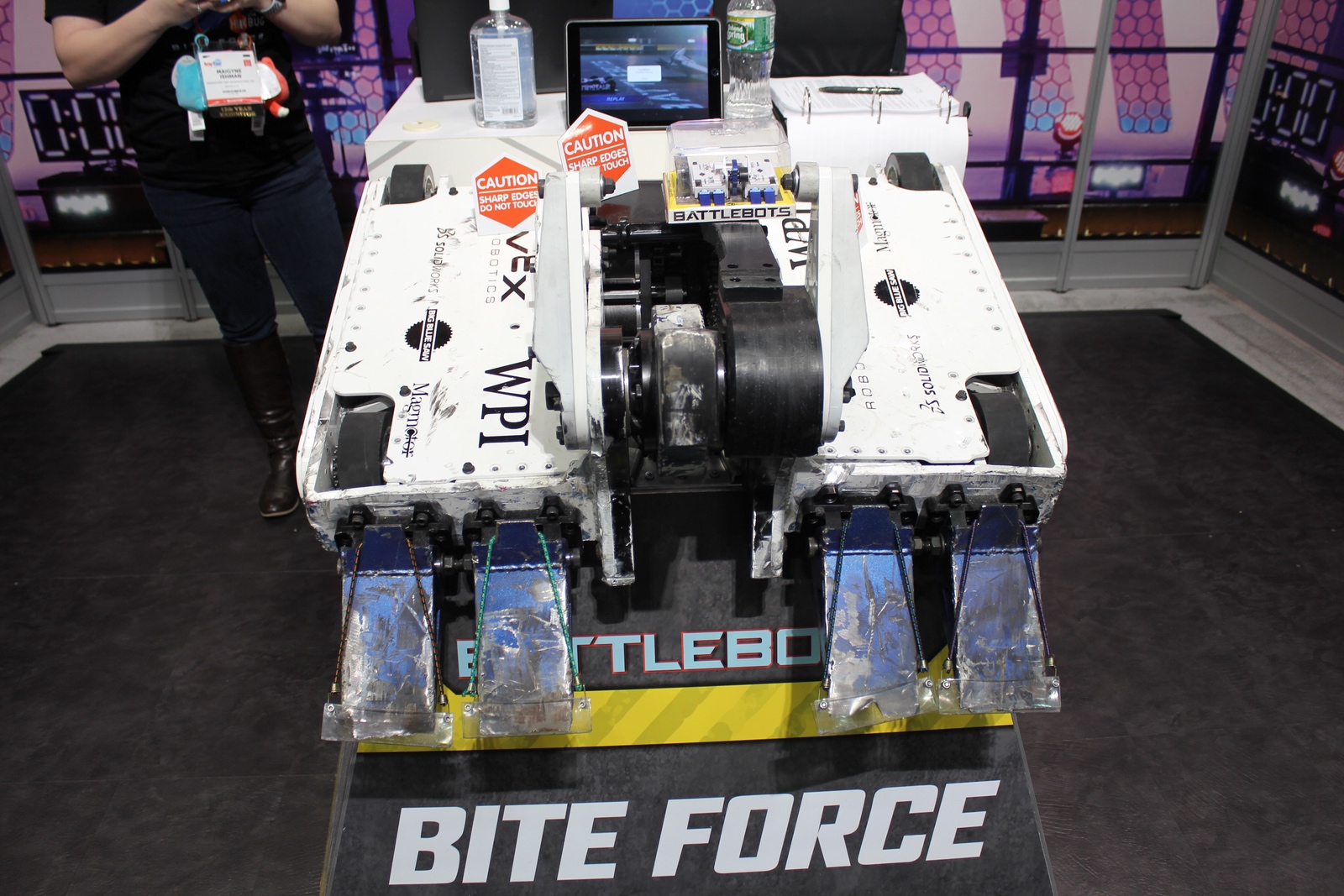 There will also be more Battlebots toys on the way this year, and new V episodes will be shown this year as well.
If you're looking for anything to do with robots, Hexbug is a must.