by September 3, 2018September 3, 2018 8:30 am EDT
|
When Ant-Man and the Wasp flew into theaters in July, it marked the end of a six-month stretch that saw three Marvel movies hit theaters to our great enjoyment. Unfortunately, the downside is now being felt, which is that we won't see another major Marvel movie until March. That's a long wait, but at least we can rest easy knowing it'll quickly be followed by the released of Avengers 4 in May.
But after that Avengers 4, the picture gets a lot murkier. Marvel no doubt has many projects in the works, but it has yet to reveal shat those projects are. We can only guess at this point and use some of the groundwork laid out in past MCU movies to piece together what the Marvel roadmap looks like after Avengers 4 into 2020 and beyond.
Take a look at the dates Marvel has set aside to release its movies. At some point, the dates will have to be filled with actual movies.
Spider-Man: Far From Home – July 9, 2019
Untitled Marvel movie – May 3, 2020
Untitled Marvel movie – July 31, 2020
Untitled Marvel movie – November 6, 2020
Untitled Marvel movie – February 12, 2021
Untitled Marvel movie – May 7, 2021
Untitled Marvel movie – November 5, 2021
Untitled Marvel movie – February 18, 2022
Untitled Marvel movie – May 6, 2022
Untitled Marvel movie – July 29, 2022
Here are the Marvel movies that will be made after Avengers 4.
Spider-Man: Far From Home
Release date: July 5, 2019
Spider-Man: Far From Home is the only post-Avengers 4 movie that Marvel has confirmed. It will usher in the soft reboot of the MCU after the events of the upcoming Avengers movie, which should reset the standing of some Avengers. That likely means the death of some of our favorite characters, be it Captain America, Thor or Iron Man. But Spider-Man will take up the mantle dutifully and should provide enough character depth to soften the blow.
Guardians of the Galaxy Vol. 3
Release date: Unknown (previously May 1, 2020)
This one here is complicated. Before July, Guardians of the Galaxy Vol. 3 was set in stone to be made. But after James Gunn was fired, the project fell into turmoil and has now been put on indefinite hold. It will get made, at some point, but it's almost guaranteed it won't see the anticipated May 1, 2020 release date.
Black Panther 2
When Black Panther became the bonafide smash back in February, it confirmed that the character and the setting (Wakanda) was going to play a major role in future installments of Marvel. We already saw that in Avengers: Infinity War and should continue to see it as Black Panther 2 which should be followed by Black Panther 3 in the distant future.
Doctor Strange 2
Doctor Strange has only been in three MCU movies up until this point, though that number is sure to rise quickly. He played a major role in Infinity War and will likely do the same in Avengers 4, setting up his return for the sequel of his standalone movie.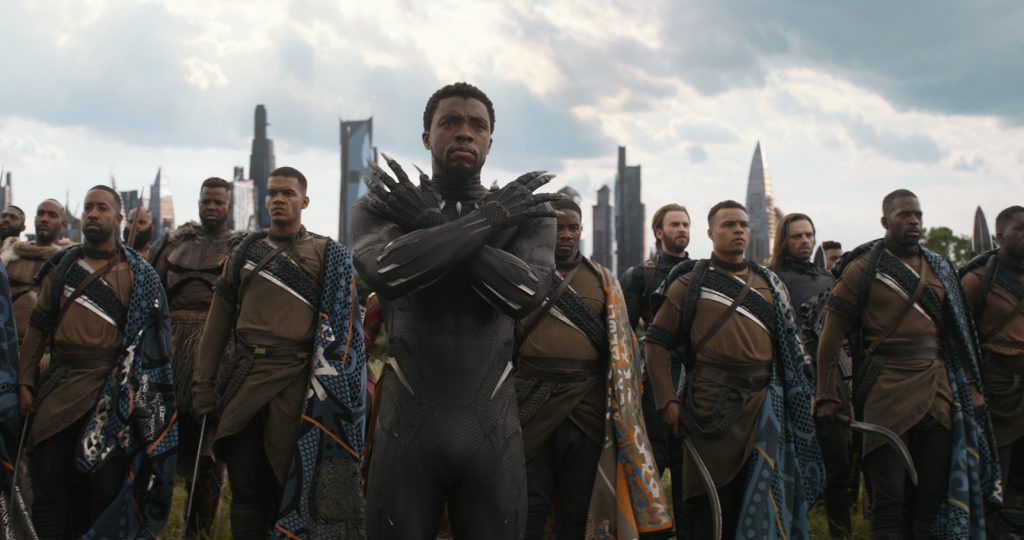 Spider-Man 3
When Sony agreed to let Marvel use the character of Spider-Man, it was under the pretext that the studio would have the rights to the character for three movies. Homecoming was the first, Far From Home will be the second and there will be a third movie some time in the future. As for when that will be, we have no idea.
Captain Marvel 2
Though the first Captain Marvel has yet to arrive in theaters, the character is already set to play a major role in the MCU. Her first standalone movie will set the stage for the Avengers taking down Thanos in Avengers 4. After that, she'll continue to serve as a fixture in the Avengers, which will start in her very own sequel.
Ant-Man 3
Most Marvel movies tend to be huge spectacles of epic proportions, except Ant-Man. Don't get me wrong, his movies are still big blockbusters, but not in the same vein as Iron Man or Thor. His movies are most grounded in reality and serve as a departure from the "world is ending" motif dominating the bigger Avenger movies. That will continue with Ant-Man 3 as Paul Rudd is still expected to play an important role in the Avengers.
Black Widow
Rumors of Black Widow getting her own movie have been floating around for years, and it looks like that will finally happen in the near future. Marvel has talked to directors and writer about coming on board and seeing as they have a lot of movie slots to fill over the next three years that might not contain the likes of Iron Man or Captain America, it's about time she gets her own movie.
---