by October 1, 2018October 1, 2018 12:04 pm EDT
|
It seems like ages ago we got our first look at David Harbour's take on Hellboy, the demon made famous by Guillermo del Toro and Ron Perlman. Finally, we have another glimpse at Harbour's Hellboy, and this time he's let his full demon side out.
In the original shot of Harbour's Hellboy, his horns were shaved down to stumps. But the poster shows them fully grown, ready to unleash hell. According to Entertainment Weekly, the movie will find Hellboy battling against an ancient sorceress who wants revenge on humankind, hence him letting his demon powers run wild.
It's a great look at the character, showing off his Right Hand of Doom and a fiery sword. Audiences are used to seeing Harbour as the gentle Hopper in Stranger Things, so this is a pretty drastic change.
Hellboy is set to hit theaters on April 12, 2019.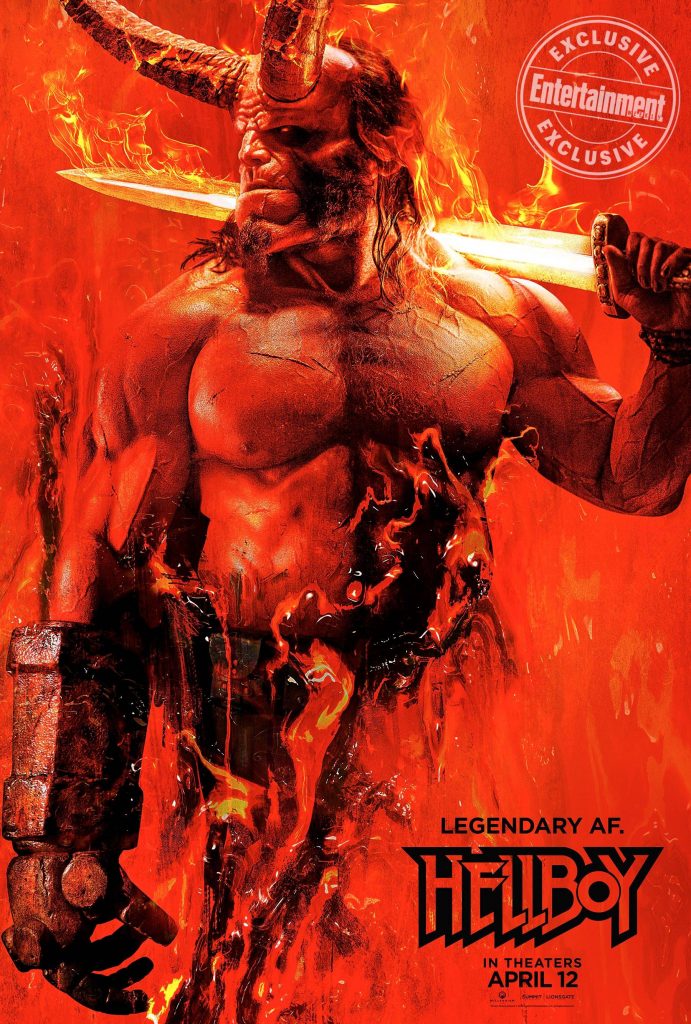 ---