by September 29, 2018September 29, 2018 12:30 pm EDT
|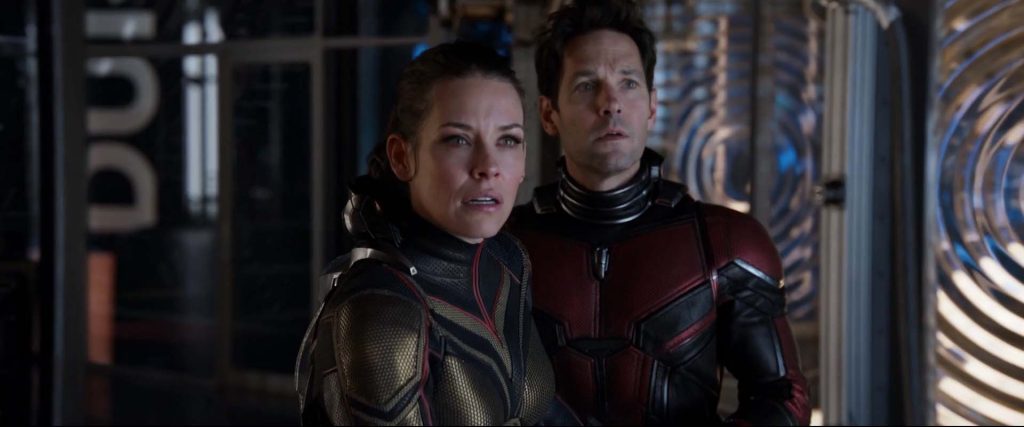 When Ant-Man and the Wasp hit theaters, it disappointed in its exploration of the Quantum Realm. A new deleted scene for the movie puts the spotlight on some unexpected elements of the subatomic world.
The new clip included in the upcoming home release of Ant-Man and the Wasp (due out digitally October 2 and Blu-ray October 16) was released by USA Today and shows how expansive and unique the Quantum Realm is. The deleted scene was also released with commentary by actor Paul Rudd who expands upon the characteristics of the world.
Watch two EXCLUSIVE #AntMan deleted scenes (plus, some Paul Rudd commentary!): https://t.co/YosaBazx7F pic.twitter.com/35RXKHskj3

— USA TODAY Life (@usatodaylife) September 28, 2018
The clip picks up when Hank Pym arrives in the Quantum Realm to rescue Hope Van Dyne, who's been stuck there for 30 years. The movie unexpectedly rushed through the encounter, and that's because a major scene was cut. The clips show the two characters walking when they are confronted by an alien-like creature ready to attack, when Hope pulls out a machine and begins communicating with it.
It is an important scene because it expands upon how vast and multi-faceted the Quantum Realm is. If there are creatures living, could there be other portals that could facilitate Ant-Man's escape, who was stuck there at the end of Ant-Man and the Wasp? We certainly hope so.
Here's what Paul Rudd had to say about the scene:
If she is alive, what would that place look like and what would have been going on while she was there and not up on terra firma? This idea that there are other things down there that you could interact with is interesting, and God knows there are tardigrades and all kinds of microscopic things. Treating it almost like outer space made sense.
The clip also has a second deleted scene but it's far less interesting. It explains how Walton Goggins's Sonny Burch discovers the Pyms are transporting their lab by shrinking it.
---