by August 14, 2019August 14, 2019 10:30 am EDT
|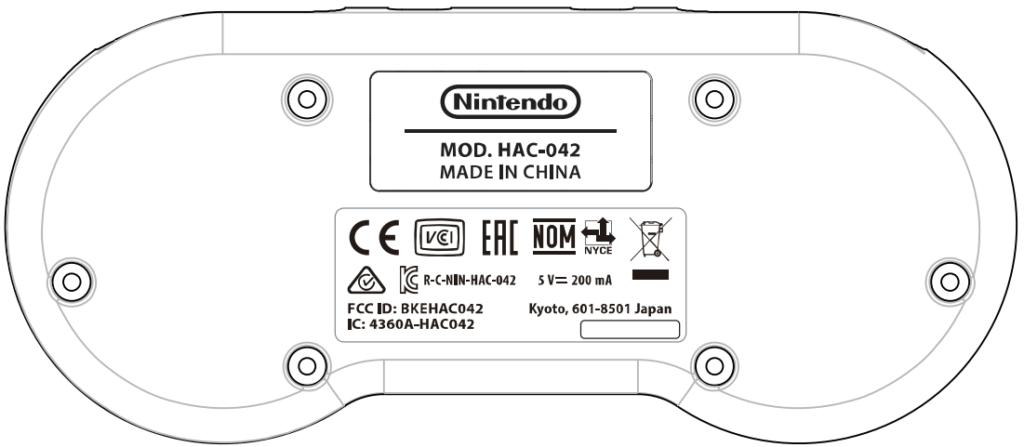 SNES games are old, but they could be newish in the near future.
Nintendo's developing a new wireless controller for the Switch, according to a new FCC filing. It isn't a Joy-Con or pro-style controller, though. Instead, the Japanese company appears to be remaking the SNES' controller, which debuted in 1990.
Unfortunately, the database isn't offering up any additional details at the moment. All we can tell is that Nintendo created a wireless controller inspired by its SNES. So we'll need to wait for an official announcement to learn more, but there's no doubt the company has some sort of plan in the works.
By putting SNES games on the Switch, Nintendo could reenergize any interest in classic titles and thus earn a steady stream of sales revenue. Still, it's unclear if these games will be added to Nintendo Switch Online, which already includes a number of NES games, or sold individually.
The SNES Classic arrived nearly two years ago when, after the global success of the NES Classic, Nintendo realized just how much money it could profit off nostalgia. Both re-released video game consoles sold around 14 million units combined. So there's certainly proof that Nintendo's library of hardware and software holds strong in today's video game industry.
Nintendo might introduce SNES games for the Switch this fall, or the unveiling could come in early 2020.