by August 4, 2018August 4, 2018 10:30 am EDT
|
Magic: The Gathering creator Richard Garfield revealed his new game KeyForge at GenCon 2018, revealing a partnership with Android: Netrunner publisher Fantasy Flight Games.
KeyForge sets itself apart from other popular card games by how its decks are created. In Netrunner, every player picks from pools of set cards to create decks, and in Magic, which players call a "Living Card Game," expansions are released every several months and winning decks with new cards make their way onto the net before singles are on the market.
Everyone knows what's good before they even play, and that sense of mystery and discovery are lost.
In KeyForge, its 36-card decks will be generated entirely at random, creating a new card game format called "Unique Deck Game." From the huge pool of cards and seven different "Houses," each with their own play style, the possible combinations of decks range in the billions, and no two players will ever find the same deck.
Decks are meant to be kept together, and other cards can't be swapped in and out as each deck will have a unique card backs and a randomized name attached to tell them apart. I guess sleeves won't be allowed at future tournaments.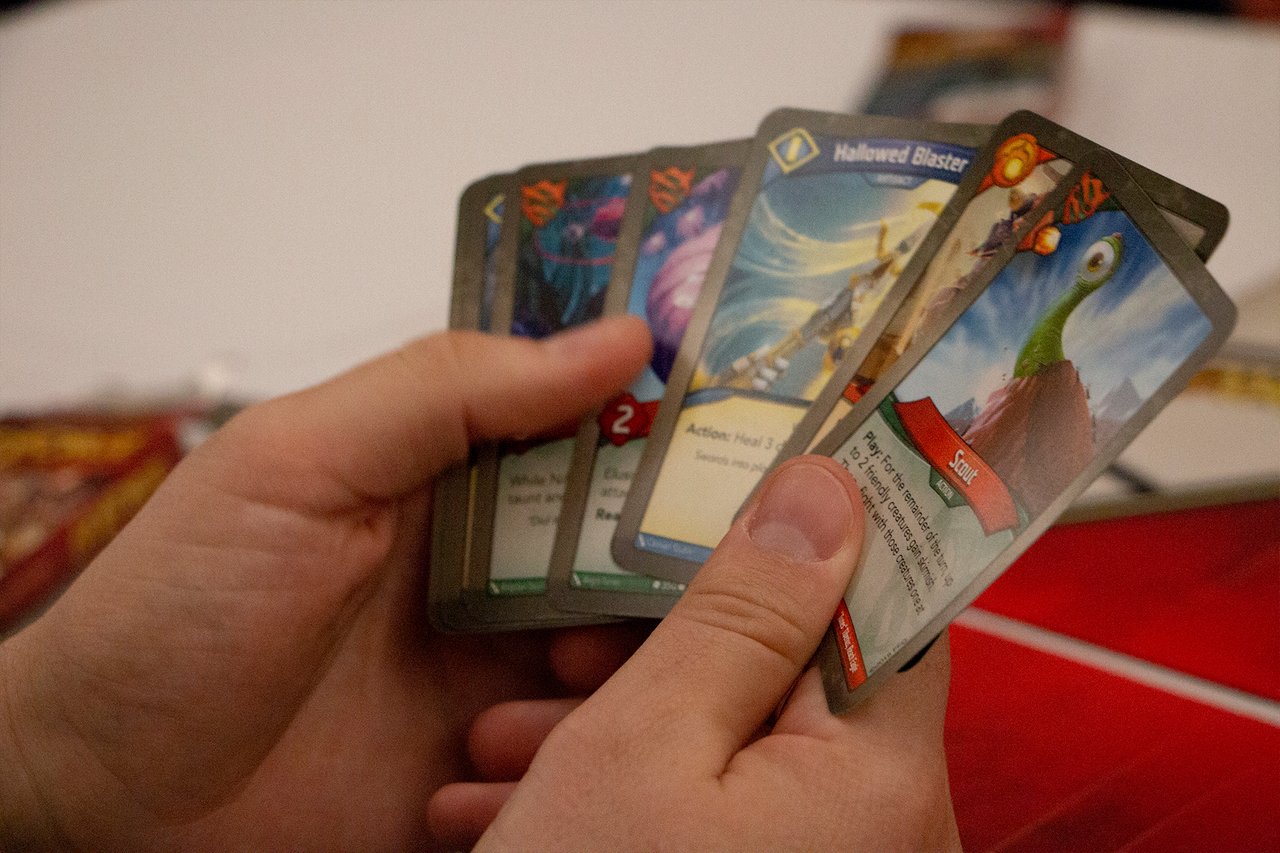 Buying individual cards is a thing of the past with KeyForge, but that sort of is the point. Garfield claims that the purpose of this game is to recapture the spirit of earlier days of Magic, long before the internet made information about the game so quickly and readily available. For just $10, the price of a KeyForge deck, you simply don't know what you'll get. You'll have to build a strategy, plan out your mechanics, and use your knowledge of the game to win matches.
It's a much more satisfying feeling than opening your wallet to buy the best deck on the market. From what Garfield is saying, KeyForge sounds more similar to Limited Magic, like a Draft or Sealed event, but the difference is that your decks are viable long after the night is through. If you find a deck you like, use it against others who have played the game as well.
If not, well, you still paid less than you would have for a Magic draft.
Garfield also claims that he's wanted to make this game for the last ten years, but technology did not exist until now that would allow for complete randomization of physical cards on such a large scale. Now that it is available, KeyForge will be released in September. Those who are at GenCon 2018 can slip into a preview show and see how the game is played. Check out IGN's thoughts for further details.
I think it sounds exciting, coming from someone who much prefers the randomization of Limited Magic nowadays.
---