by January 4, 2020January 4, 2020 8:30 am EST
|
We're in Peak TV right now, and it's impossible to watch all the good TV. There's literally more TV than two or three people have time for. It's time to look back at 2019 and go through all our favorite shows from the year and then make a checklist of all the stuff we didn't watch, that we know we need to watch.
Doom Patrol
When we discussed Doom Patrol in the office here, we called it the "good kind of weird." And boy is Doom Patrol weird. Take the base idea of X-Men–a group of humans with extraordinary abilities–and then instead of following their adventures, follow their misadventures. Doom Patrol is a show about people who are extraordinary because they live on despite their abilities, not because of them.
Robotman–Cliff–has to re-learn how to walk and move like a paraplegic. Rita's elastic skin could be an incredible superpower, but her guilt about her past and struggles with self-esteem come to life as she tries to control her ability and fails over and over. The passenger that lives inside Larry Trainor represents his own fear of his sexuality, while his highly radioactive body shows us how he intentionally pushes others away to isolate himself. This is a story about people struggling, surviving, and supporting each other. It's often heartwarming, but it's never not weird. The series pilot ends with a donkey farting words into the sky while a cockroach rants about world domination. The team meets a sentient, gender-queer street that makes for one of the most emotional moments of the series. A man flexes so hard that everyone around him spontaneously orgasms.
And somehow, Doom Patrol is one of the smartest shows on TV. It's a shame that it lives only on DC Universe right now, but that'll change once Warner Bros.' new HBO Max streaming service goes live. If you subscribe to Max to watch Friends or Game of Thrones or whatever else, make sure to stop by and check out Doom Patrol, too.
Watchmen
There were a lot of great comic-book shows this year and while Doom Patrol is the favorite in my heart, I think I have to hand the award for best comic-book show (and maybe even best show!) to HBO's Watchmen.  This is the little show that shouldn't have, but it did. It shouldn't have been greenlit. It shouldn't have been good. There's no way it should've been a masterpiece. Showrunner Damon Lindelof has struggled repeatedly with closing off his puzzlebox shows. The 198os Watchmen comic is a singular and legendary piece of graphic-novel fiction, and if any story didn't need a sequel, it's Watchmen.
And here comes Lindelof, a longtime fan of the series. With a diverse and talented writers' room, he put together a story that connects to the original Watchmen and builds off of it without being a fanservice-y sequel. We return to characters like Adrian Veidt, but we don't dwell on the events of the original story. They matter–we see the aftermath of Veidt's ingenious/dastardly squid attack, for example–but they aren't the story. Instead, this is the story of masked vigilantes in Tulsa, Oklahoma. It's a story about race, history, memory, and ambition. HBO's Watchmen has everything that makes Alan Moore's Watchmen so good. It tells parallel stories that play with time in clever ways that are meaningful to the story. It has twisting plotlines that only make sense once they unravel and you see how all the pieces came together. It's deeply political.
Watchmen episode 6, "This Extraordinary Being," stands out as the best for the way it reimagines one of the most mysterious characters in the story while never contradicting Alan Moore's original writing. I would say that even Alan Moore would like this show if he wasn't too stubborn to watch it.
Russian Doll
Speaking of shows that play with time, Netflix's series Russian Doll is another standout. This show is short and smart and acts as a showcase for actress Natasha Lyonne, who also helped to write and direct the show. It's a story about facing our forgotten and suppressed trauma through the lens of a video game. Our main character, Nadia, is stuck in a time loop that begins at her birthday party and ends each time she dies. She searches for a solution. Just when you think it's a television adaptation of Groundhog Day though, it takes a left turn into some very weird territory that left me personally haunted by the show.
Undone
This Amazon Prime show is short and swift at just eight 30-minute episodes. Alma, played by Rosa Salazar of Alita: Battle Angel, is coasting through a frustrating life that involves tolerating her sister's screwed-up engagement, her father's mysterious death, and her mother's controlling behavior. A car accident, though, changes her relationship with time and reality. Or is it her relationship with her own brain?
Aside from a great story and great performances, this show stands out because the creators decided to rotoscope the actors' performances, which means that animators literally traced over actors' performances to make a hybrid of live-action and animation. It makes for a vibrant, otherworldly show that can shift reality, time, and perception seamlessly and to great effect.
The Mandalorian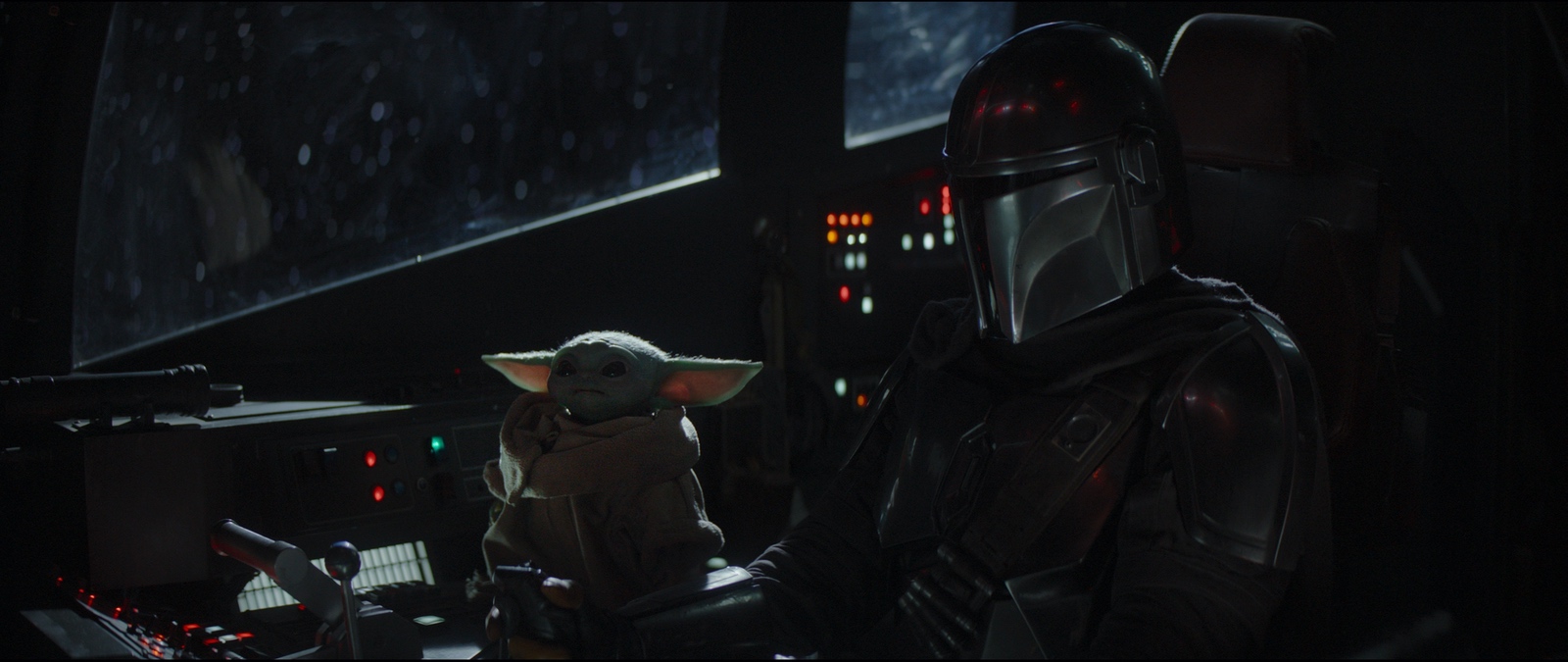 Another surprise this year is The Mandalorian, the marquee title for Disney's new streaming service, Disney Plus. This also marks the debut of Star Wars as a live-action television property. To this point, Star Wars' live-action presence was in theaters, and its television stories were exclusively animated.
Disney gave the reins to Jon Favreau, who kicked off the MCU with Iron Man, and had him bring in directors and writers like Rick Famuyiwa (director of Dope), Taika Waititi (Thor: Ragnarok), and Dave Feloni (Clone Wars, Rebels) to put together a stylish and emotional series.
The Mandalorian goes deep into the bounty-hunter-warrior culture of the Mandalorians to create a sort of samurai-western hybrid that is stark, quiet, and brutal. The Mandalorian meets a child that changes his view of the galaxy, and a droid that changes his opinion of machines before the end credits roll with a stinger that left hardcore Star Wars' fans jaws on the floor. Season 2 hits this year.
The Witcher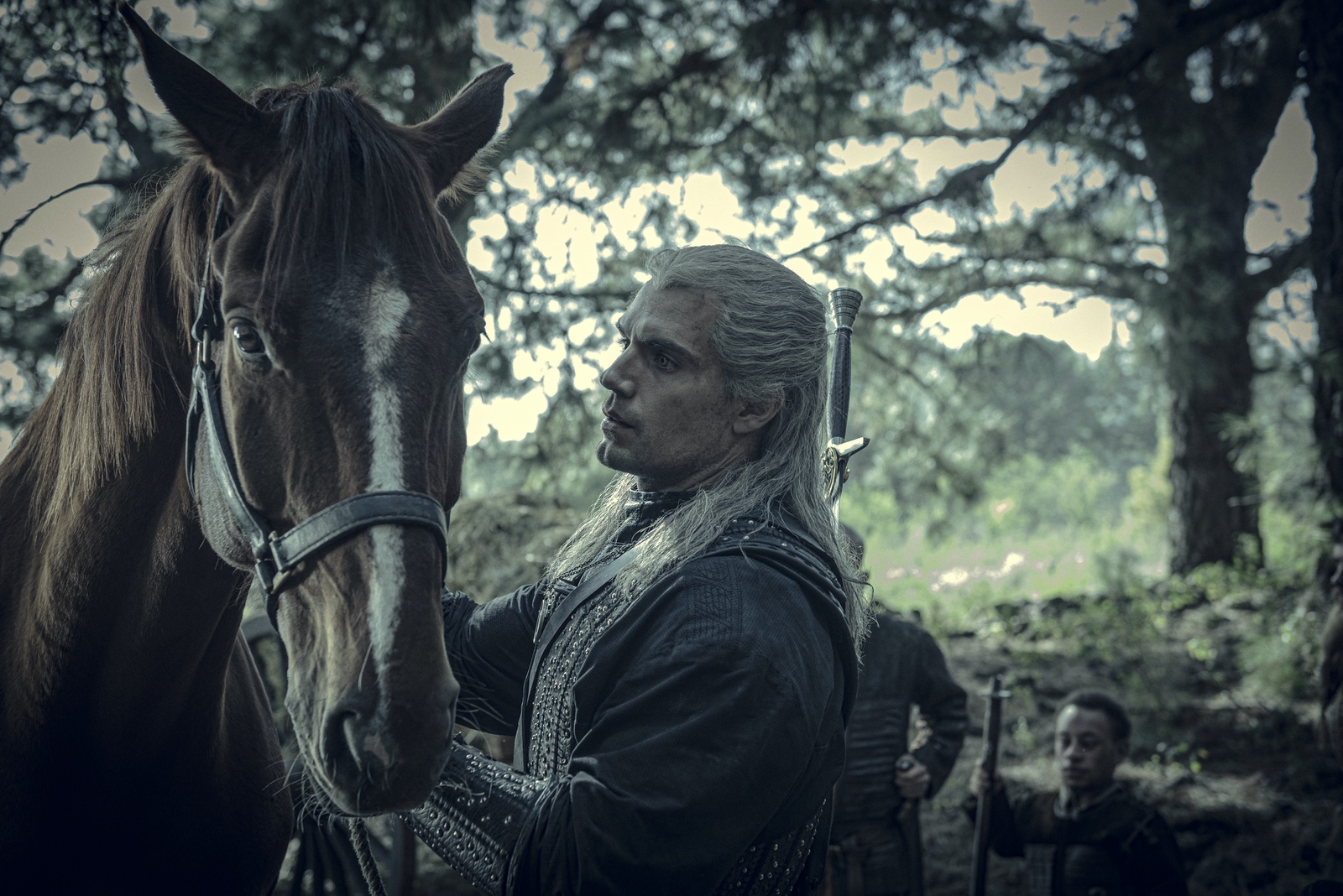 Netflix snuck this one right under the wire with a December 2019 release. Based on the Polish fantasy novels and brought into the limelight by the blockbuster role-playing game, The Witcher tells the story of Geralt of Rivia and the fugitive princess Ciri. As a Witcher, Geralt is a sort of fantasy noir detective. Peasants and kings alike call for him when faced with supernatural mysteries.
The show struggles with pacing but ultimately puts together a compelling story for its three main characters – Geralt, Yennefer, and Ciri – that leaves us hungry for the already-greenlit second season. Henry Cavill delivers on the promise of Geralt in both the excitingly choreographed fights and the surly but heartfelt performance. Geralt is a man who doesn't want to get involved in the affairs of others but ultimately can't help himself, and Cavill manages to show that with few words. Oh, and the show managed to drop the banger of the winter on us with Jaskier the bard's hit medieval tune, "Toss a Coin to your Witcher."
The show has violence, sex, music, and a solid story. What's not to love?
Batwoman
One of only two broadcast TV shows on this list is the CW's Batwoman. I'm actually quite fond of the Arrowverse, Riverdale, and Nancy Drew, but Batwoman stands out for one reason: Alice. I like the show in general, but Alice stands out as one of the best villains of the Arrowverse. Rachel Skarsten is putting in an incredible performance as Alice each week, and the show's focus on Alice means we're getting plenty of time to see that performance. It also gives the show time to develop what feels like a realistic relationship between Alice and Batwoman, Kate Kane. We're only partway through the season, so it's harder to say if Batwoman will end up on the 2020 list, but the CW has found a solid character and show in Batwoman so far.
Bojack Horseman
Few shows have been as consistently as funny, clever, insightful, and devastatingly heartbreaking as Bojack Horseman. We've watched Bojack make some truly unspeakable mistakes and wallow in denial for years as the show examines anxiety, addiction, abuse, co-dependence, and just about every other form of mental illness or emotional struggle under the sun. The show pulls you in with bright colors and silly animal puns and then slams you with an unflinching look at how exhausting it is to be a single mother as Princess Carolyn tries to raise her adopted child.
This latest season sees Bojack trying to make amends for the mistakes that he can. He makes real progress in rehab and starts to apologize to people he's hurt. He pulls back from his life in Hollywoo, which has only served to fuel his worse tendencies. Diane, Carolyn, Todd, and even Mr. Peanutbutter all start to deal with their difficult situations. But where their problems are things like anxiety or familial estrangement, Bojack's problems are going to come home to roost in the final episodes, set to air later this month, as word of his almost-encounter with Charlotte's teenage daughter and his involvement in Sarah Lynn's overdose come to light.
Bojack Horseman has done a good job of never excusing Bojack's mistakes even as it tries to understand the trauma that feeds them, but now the show is going to make him accountable.
The Good Place
NBC's The Good Place is an amazing starter class in philosophy hidden under fart jokes and pratfalls. The show asks tough questions and then tries to answer them and… does a really good job. The first three seasons of the show are some of the best sitcom television ever in my opinion. This fourth season struggled at the beginning, though. The natural arc of the plot demanded they add a bunch of new characters to the story, and the show struggled with what to do with so many characters at once. Then, as that arc came to a head, the show found its footing again. We're in end-game now. Despite the struggle, the writers used those less-great episodes to good effect and the mid-season cliffhanger more than made up for the wait. There are just a few episodes of The Good Place left and we can't wait to see them.
---