by October 9, 2021October 9, 2021 10:30 am EDT
|
Welcome to an exciting year-long project here at The Nerdy. 1981 was an exciting year for films giving us a lot of films that would go on to be beloved favorites and cult classics. It was also the start to a major shift in cultural and societal norms, and some of those still reverberate to this day.
We're going to pick and choose which movies we hit, but right now the list stands at nearly three dozen.
Yes, we're insane, but 1981 was that great of a year for film.
The articles will come out – in most cases – on the same day the films hit theaters in 1981 so that it is their true 40th anniversary. All films are also watched again for the purposes of these reviews and are not being done from memory. In some cases, it truly will be the first time we've seen them.
This time around it's Oct. 9, 1981, and we're off to see Full Moon High, Tattoo, and Watcher in the Woods!
Quick side note: Since we launched this series this year, we've discovered that Vintage Video Podcast is doing the exact same project with two differences: First, it's audio (naturally), and second, they are doing every major film. We've listened to numerous episodes and it's fun checking off their thoughts against my own. Check them out over at Vintage Video Podcast.
Full Moon High
If it wasn't for the fact that this movie came out before Teen Wolf, I would say it was a cheap ripoff of the well-known Michael J. Fox film. Instead it seems like this was the blueprint and Teen Wolf simply did it better.
Adam Arkin stars as Tony Walker. He heads to Transylvania with his father for a trip and comes back a werewolf. He drops out of school due to this, but thanks to his newly acquired lack of aging he re-enrolls years later to play in the football game he missed.
One of the biggest issues is Arkin seems too old for the role from the jump and you just never buy him as this character. As as someone that generally likes his work, that was just disappointing.
There are a few laughs sprinkled throughout, but it is honestly just boring. But it's definitely going to make me look at Teen Wolf in a different light as there is no way this wasn't the inspiration.
Tattoo
Bruce Dern plays Karl Kinsky, a man obsessed with tattoos and the art of them. Once he meets top model Maddy (Maud Adams), he becomes equally convinced that she is the perfect canvas for his ultimate work and becomes obsessed with her. It takes a turn into the world of being a stalker film and eventually turns into Misery with him holding her prisoner while he tattoos her against her will.
Maddy attempts escaping, but it never really goes anywhere, and finally relents to his demands only to kill him once his masterpiece is completed.
For 70% of the film you are intrigued by what is happening with Karl and what is driving him as it's just not clear. And by the end of the movie, it's still not clear. Why did he decide Maddy was the perfect canvas? What did the tattoo he placed on her mean? You have no idea. It just happens and you are left going, "Okay, where was this going?"
Tattoo had some promise and ended up being a half-assed stalker movie that just leaves you feeling dissatisfied.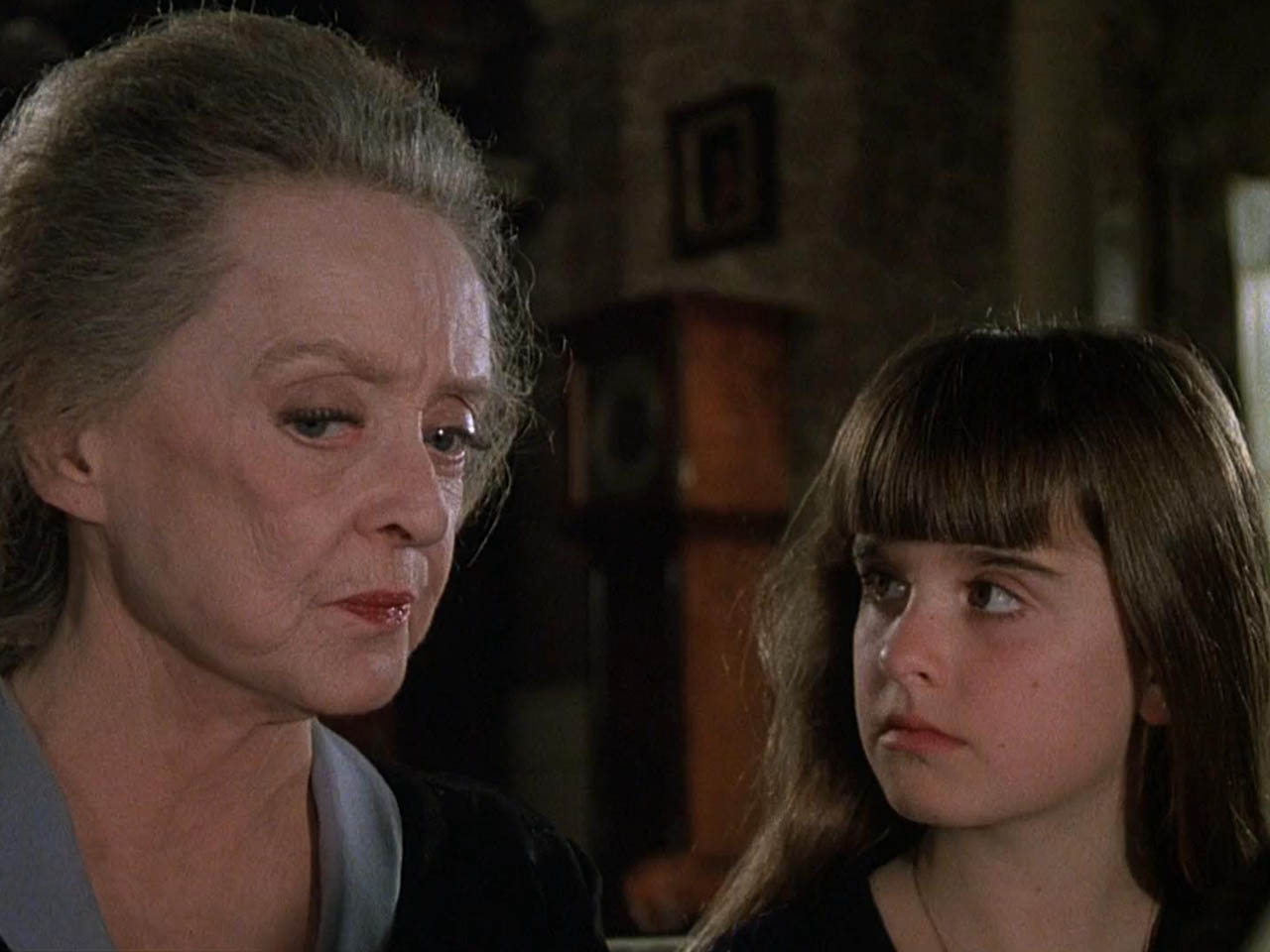 The Watcher in the Woods
I remember the advertising campaign for this movie, and after that this movie just seemed to disappear from the world. For a Disney film it seemed odd that it just somewhat evaporated.
Now that I have seen it, I will quite gladly go back to thinking of it disappeared.
It clocks in at just 84 minutes and it is just a heap of ideas thrown on a pile. There is a plot in there somewhere about a missing teenager from years ago, and we ultimately work towards getting her back due to… reasons.
This movie was honestly so bad that I decided to go look up facts about it which I usually avoid. Sure enough, the ending was a reshoot and you can find the original ending online, and it's actually even worse and involves a giant alien.
Disney has made a lot of good, and even great, movies. This is most certainly not one of them.
The 1981 movie reviews will return on Oct. 16 with My Dinner with Andre, Just Before Dawn, The Evil Dead, and All the Marbles!
Fun Jug Media, LLC (operating TheNerdy.com) has affiliate partnerships with various companies. These do not at any time have any influence on the editorial content of The Nerdy. Fun Jug Media LLC may earn a commission from these links.
---