by October 7, 2021October 7, 2021 8:30 am EDT
|
Director Steven Caple Jr. has shared the first official look at the vehicles of Transformers: Rise of the Beasts.
Production on Transformers: Rise of the Beasts is taking place in Cuzco, Peru currently and Caple has taken a chance to show off the vehicle – also known as "alt modes" – of the Autobots and the Terrorcons.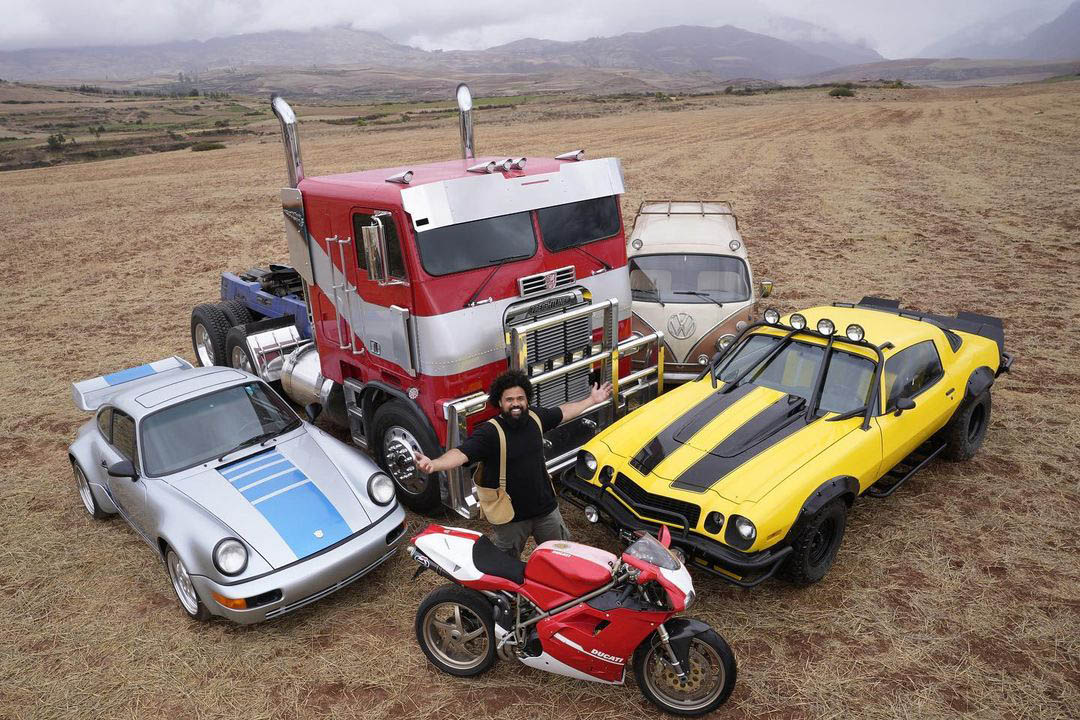 The Autobots include Optimus Prime harkening back to his original toy version, an unknown VW Bus, a new alt-mode for Bumblebee, an unknown motorcycle (with some speculation it may be Arcee), and Mirage as possibly the most confusing alt mode as Jazz was the Porsche originally while Mirage was a Formula One car.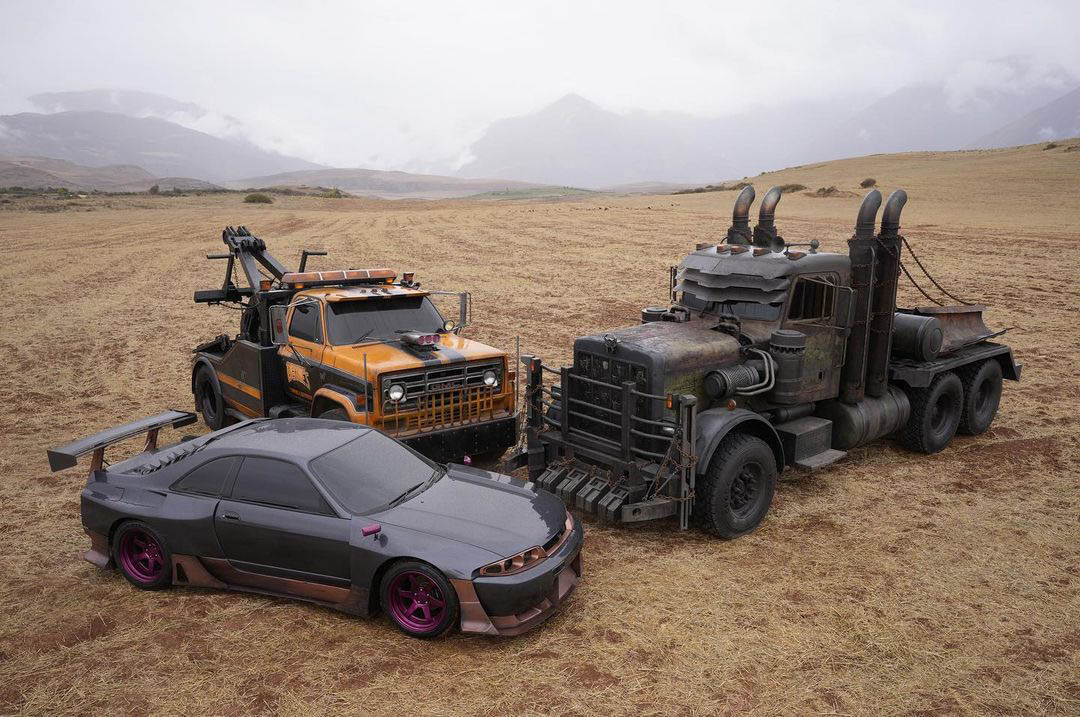 The Terrorcons include Scourge as the semi, Nightbird, and an unknown orange tow truck.
These won't be the only Transformers in the movie as it will also introduce the beast-based factions of the good Maximals and the evil Predacons.
"There are different breeds of Transformers," Caple said when the film was first announced. "In our particular film, they are prehistoric animals who travel through time and space, and we find them here on Earth." Caple also shared that the film is set in the 1990s in Brooklyn, New York and Peru. "You are going to feel hip-hop culture," said Caple. "You are going to feel Brooklyn."
Anthony Ramos (In The Heights) and Dominique Fishback (Project Power) star in the film. Ramos will be playing Noah, a military veteran and a wiz with electronics. "The one thing I love about Noah is his tenacity and his heart and his will to never quit in spite of all the crazy things life is throwing at him," said Ramos. "It's amazing to see his journey when we then venture out into the world when the humans meet bots and things start to happen and shit gets real."
Transformers: Rise of the Beasts is scheduled to hit theaters on June 24, 2022.
---