by August 1, 2019August 1, 2019 12:30 pm EDT
|
Another theme park is on its way to Orlando, Florida, and it's going to be 'epic.'
Universal announced a new theme park named "Epic Universe" on Thursday. The new park will be taking up residence in Orlando, Florida on a 750-acre site near the Orange County Convention Center. There was no exact timeline announced for construction, but when completed the park is planned to employee around 14,000 workers. This will be in addition to the 25,000 already employed by Universal Orlando.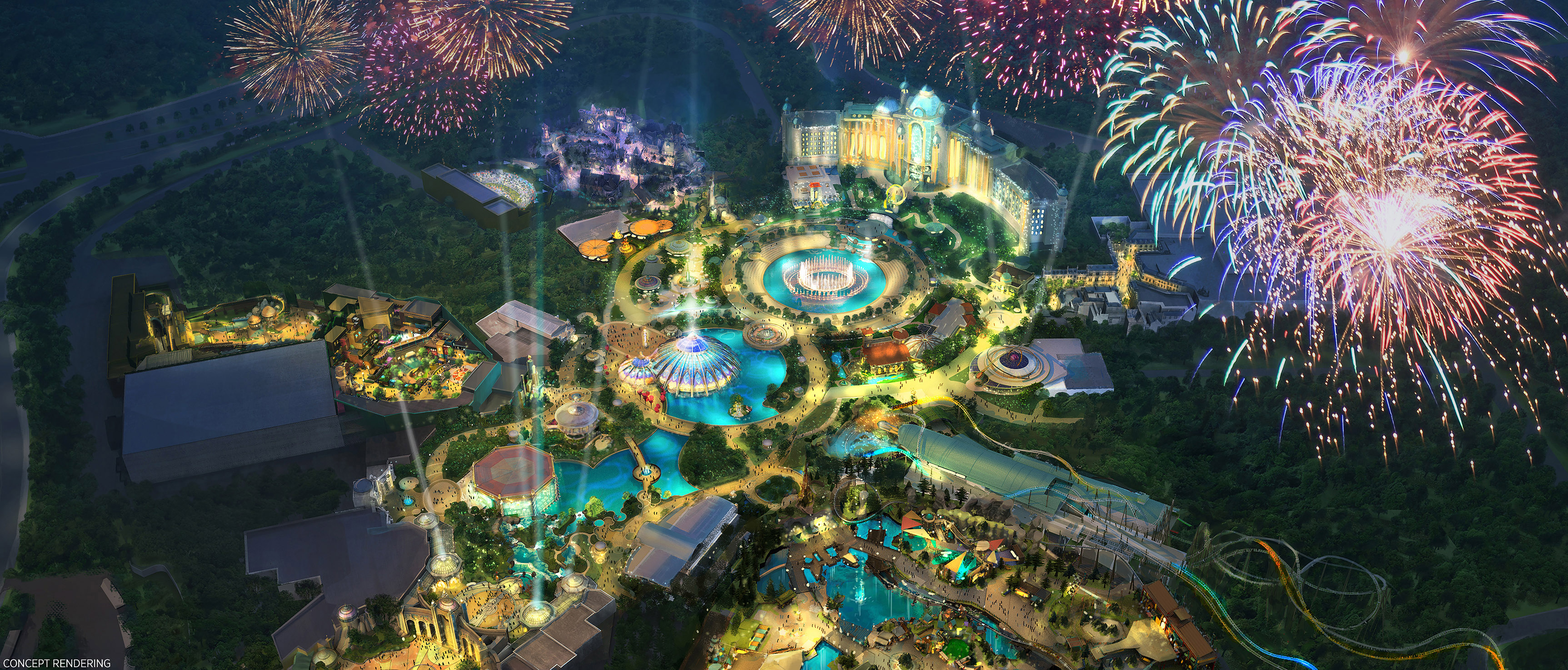 What isn't known for now is what properties will be included in the park. There has been some discussion of a Nintendo-themed park, but nothing about the released concept art screams Nintendo to us.
What we did notice, however, is this odd area in the upper left.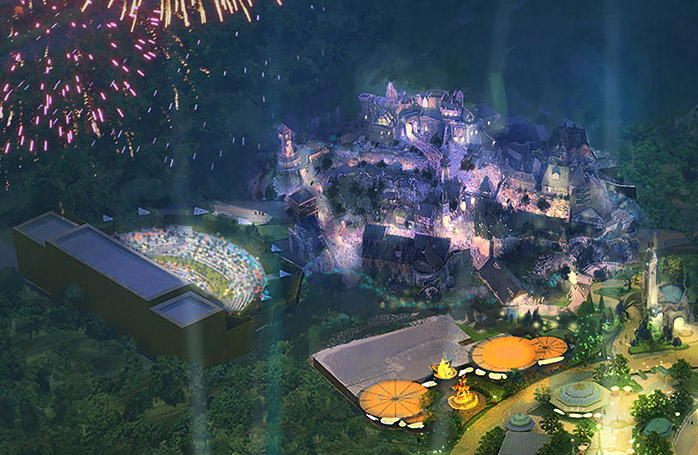 This has a very "Wizarding World" feel to us, and that stadium sure feels a bit like a Quidditch match. We'll just have to wait and see, but out guess is that in some way the Harry Potter franchise will be involved.
"We look forward to the new level of entertainment and innovation Universal's Epic Universe will bring to one of our state's most important industries," Gov. Ron DeSantis said. "We look forward to Universal's continued contribution to our state's economic growth and development."
---