by July 28, 2019July 28, 2019 12:30 pm EDT
|
Goodbye, Cortana. You tried to take up a residency alongside Alexa and Google Assistant, but everyone always knew you served best as Master Chief's sidekick.
Microsoft confirmed that it'll drop the digital assistant from its gaming platform later this year. When the dashboard redesign rolls out to the Xbox One this fall, Cortana won't be part of its layout. In a blog post, the Redmond-based company explained that it wants to deliver a more legitimate gaming-first experience. The entire redesign will put core gaming ahead of all else.
The layout should get you into Xbox Game Pass, Mixer, Xbox Community, and Microsoft Store apps quicker than ever. As Microsoft says, it also "shifted things around to make room for your recently played titles." It'll be much easier to navigate the user interface, without ever needing to accidentally cue Cortana.
Here's a look at the redesigned dashboard, courtesy of Microsoft: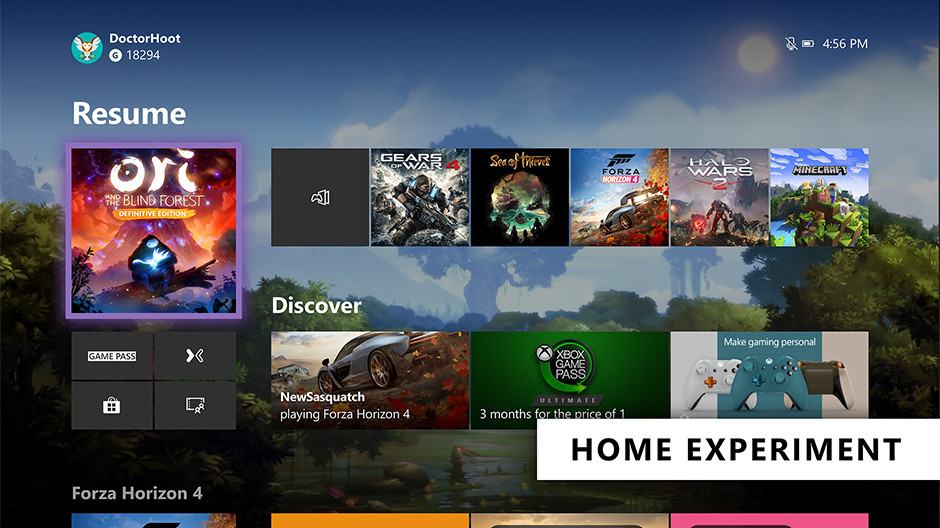 Still, you'll be able to use Cortana to turn on the Xbox One. With the Xbox Skill, the digital assistant can continue communication on iOS, Android, and Windows.
The dashboard redesign should begin rolling out in September or October. If you're interested in testing it out, you can sign up to be an Xbox Insider. Remember, it's all an experiment so you might come across occasional performance woes and, ultimately, some features could be left out of the public release.
---