by August 26, 2019August 26, 2019 10:30 am EDT
|
The Star Wars hotel finally has a name, and we have some details. And this thing is going to be nuts.
Known as Star Wars: Galactic Starcruiser, the hotel will be a two-night interactive experience. You will arrive at designated times with a group as you would for a cruise ship. Once you have gone through the arrival terminal, you will board a "pod" that will take you through hyperspace to the cruise ship, The Halcyon.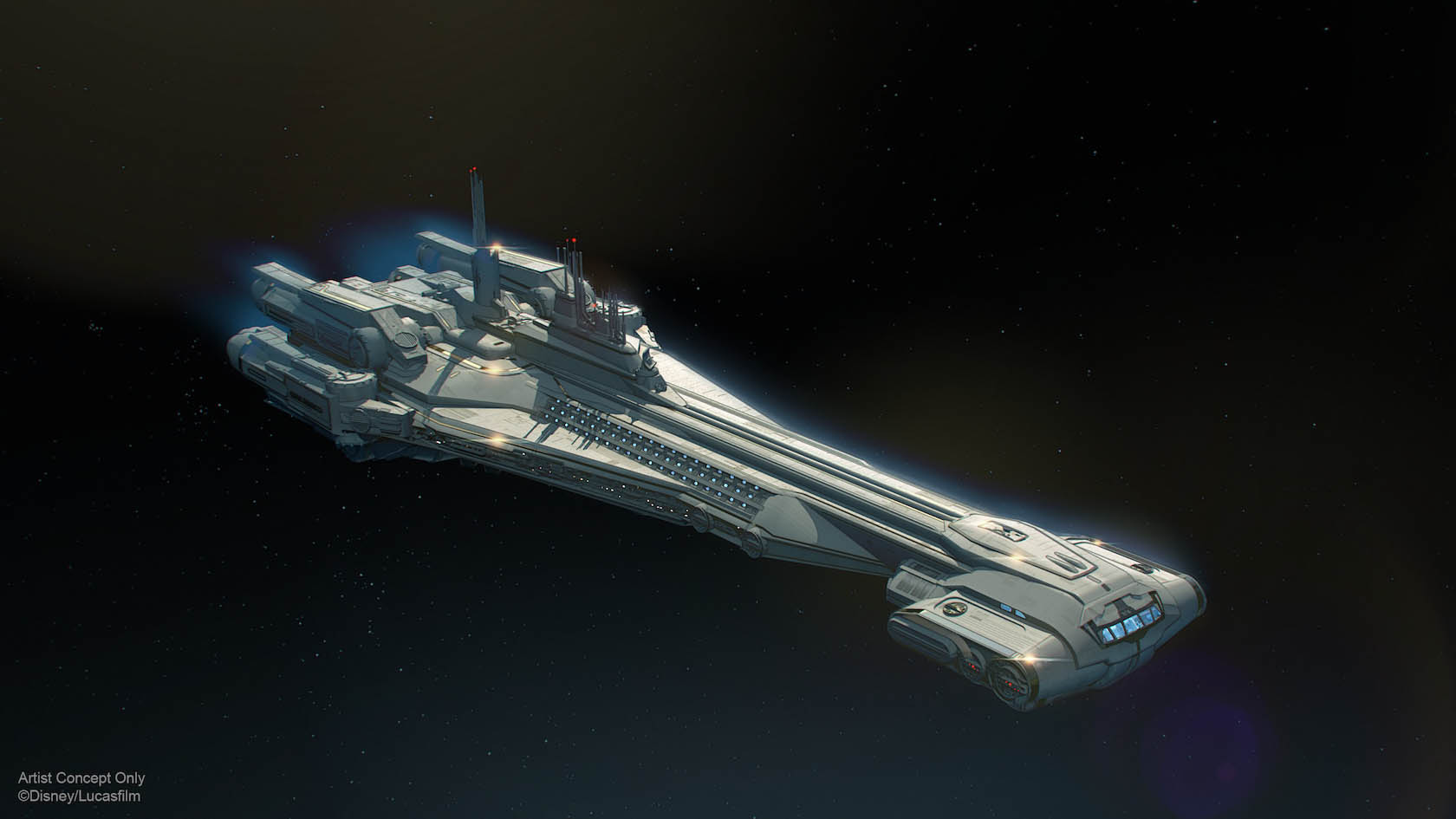 Once aboard "the ship," you will be immersed in a two-day interactive experience that will see you interacting with characters. The choices you make will end up changing your overall storyline. You will be able to participate in lightsaber training, check out the ship's bridge, find the 'hidden' access to the engineering section, and much more. All of the windows are also digital view screens that will show you the galaxy as you pass through the galaxy on your voyage.
There will also be a planet excursion down to Batuu, which just happens to be the setting of Star Wars Galaxy Edge.
There's no timeline as of yet as to when Star Wars: Galactic Starcruiser will open, nor the pricing. There are some rumors online in regards to the cost, but we're going to wait for something a bit more official to be announced.
It sounds like a unique and amazing experience, but we'll have to wait to see it for ourselves to see if it can even remotely live up to the hype.