by August 24, 2019August 24, 2019 2:20 pm EDT
|
During the film presentation at D23 on Saturday, Lucasfilm unveiled a new teaser poster for Star Wars The Rise of Skywalker. While it doesn't reveal much, it does show the Emperor is an overpowering presence in the battle between good and evil.
You can click the poster for a larger version.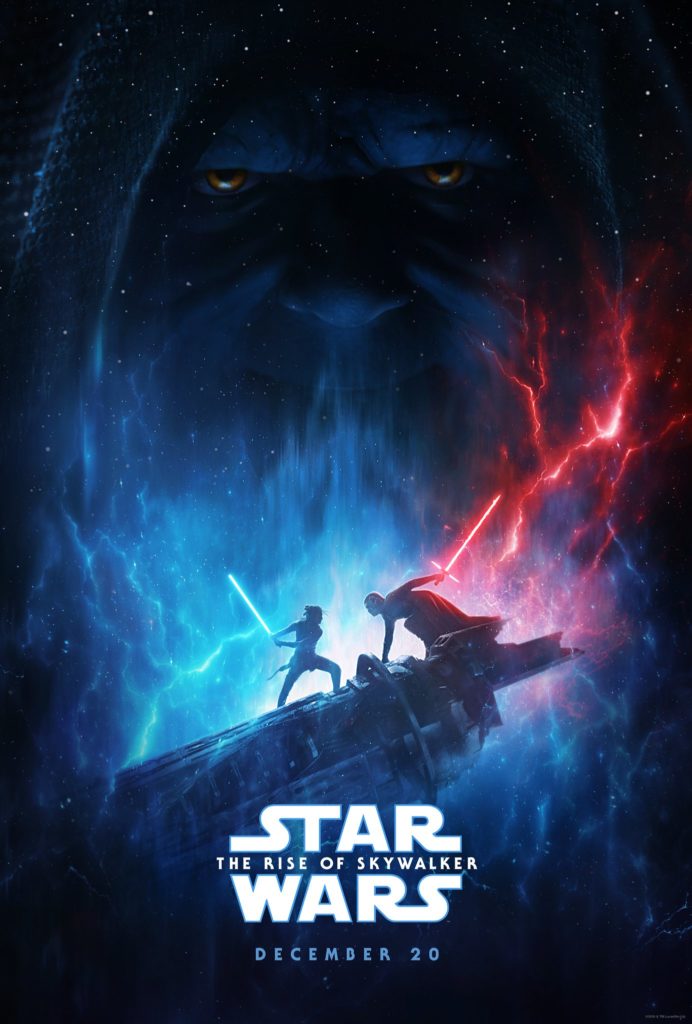 In addition to the poster, new footage was shown off at the presentation, and it will reportedly be online some time on Monday. The footage apparently left quite an impression on the crowd as Rey (Dasiy Ridley) was seen in a dark hood and using a double-bladed Sith lightsaber. A vision perhaps? We won't know until the film is in theaters, but it gives us a lot to think about.
Star Wars The Rise of Skywalker hits theaters on Dec. 20.
---