by October 5, 2018October 5, 2018 3:30 pm EDT
|
Harry Potter fans don't just have a new movie and video game to look forward to. As teased by PotterMore, a brand new roller coaster is slated to open at Orlando's Wizarding World of Harry Potter in 2019.
The roller coaster is expected to fill the Hogsmeade section of the park, offering guests a "magical new adventure." A teaser photo for the new ride shows tracks going through a foggy forest, with Hogwarts looming in the background.
The image also features a few flying creatures hovering around the track, suggesting they'll somehow be incorporated into the experience. With another Fantastic Beasts coming out later this year, it's possible the new ride will be a tie-in.
The ride joins other attractions at Universal Orlando, including Harry Potter and the Forbidden Journey and Harry Potter and the Escape from Gringotts. Previously, the park closed down the Dragon Challenge attraction.
Pottermore said more information about the new attraction will be unveiled early next year.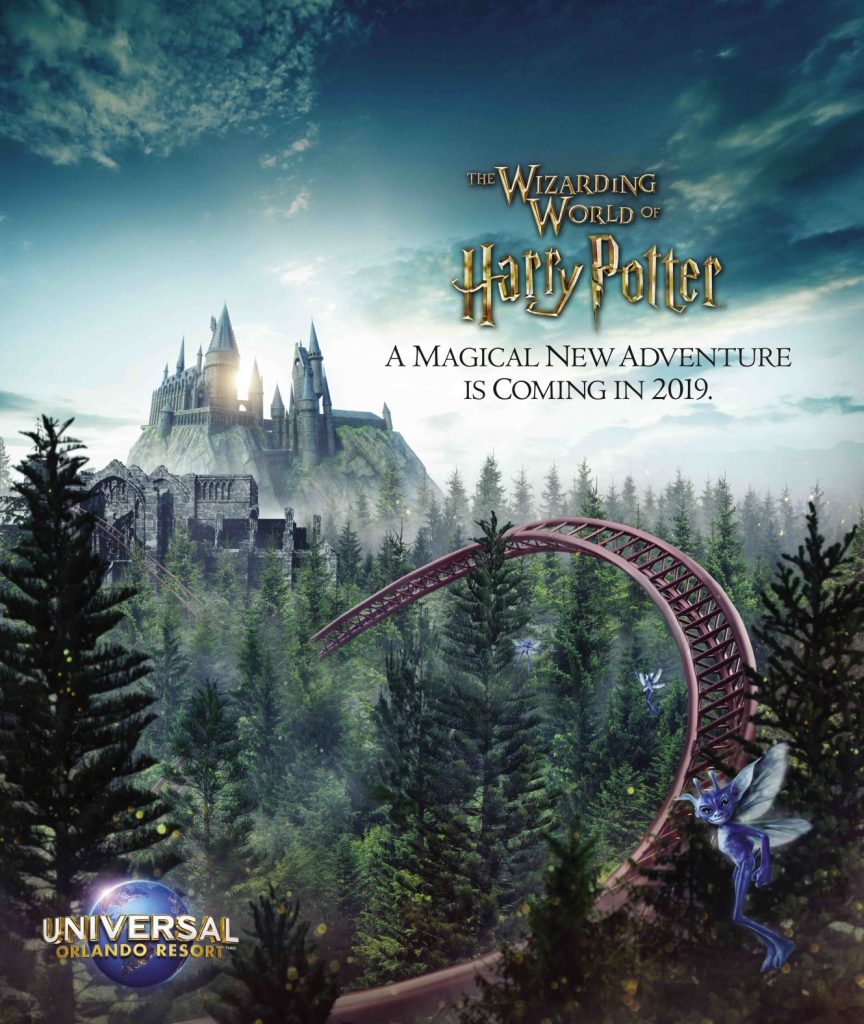 ---