by January 17, 2021January 17, 2021 8:30 am EST
|
The 45th Sentai series is getting set to make its debut in Japan, and it's time we said hello to the Kikai Sentai Zenkaiger.
The Sentai – Japanese for some form of military unit like a squadron – series have been running for over four decades in Japan now. On March 7, 2021, the 45th series will make its debut, a mere week after the end of the 44th series, Mashin Sentai Kiramager.
While this is the usual sequence of events, it's a bit more impressive this year as the outgoing series had to shut down due to COVID this year when Rio Komiya (Juru Atsuta/Kiramai Red) caught the virus.
Zenkaiger will tell the story of an all-powerful enemy that has come to destroy all parallel worlds. A hero will rise that has the spirit of all previous Super Sentai and will transform into ZenKaiser. With the help of four robots, they will use the powers of various Super Sentai mechas from all across history to defeat this new foe.
Kikai Sentai Zenkaiger Series Trailer (1080p, English Subbed):https://t.co/1Ehn5BC10r
Credit: TL by @Adrian_FTJD2! pic.twitter.com/Ko7IEE6gS0

— KRSentai (@KRSentai) January 15, 2021
The look of this year's Red Sentai is a definite throwback to the earliest days of the franchise. The other four Sentai being robots is a twist we haven't seen before, but channeling the abilities of previous Sentai has become a bit more common.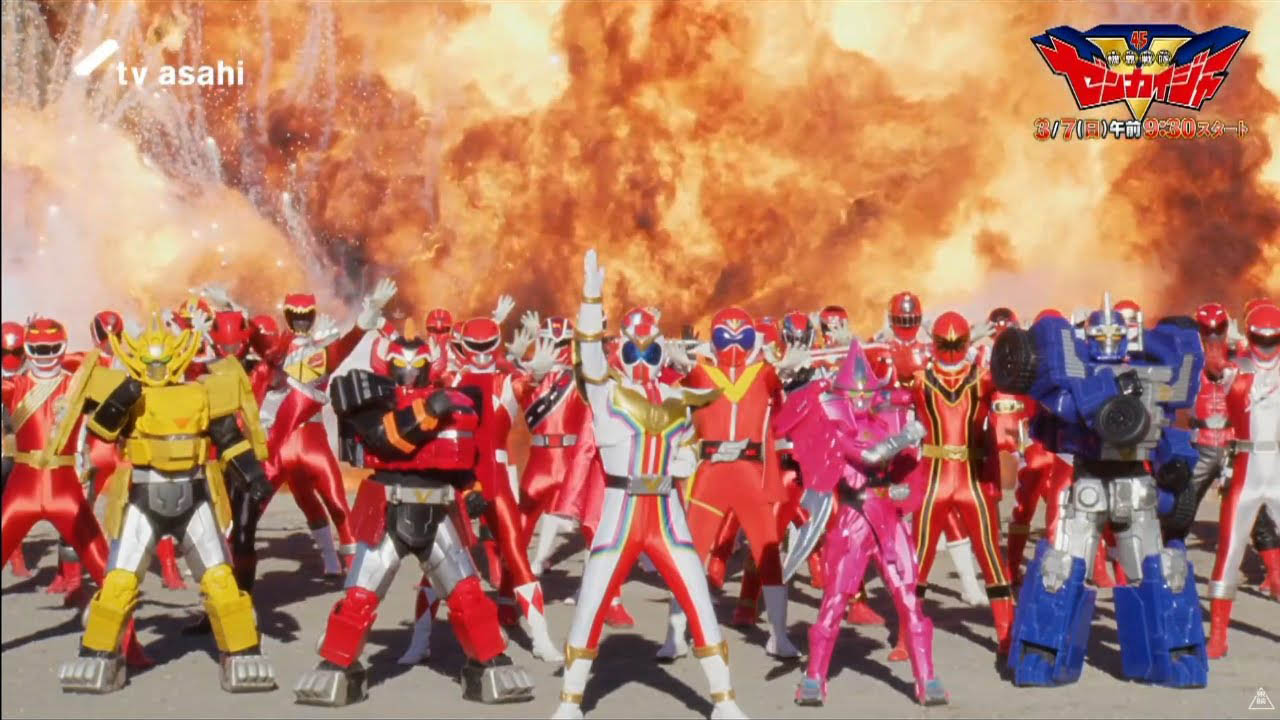 As with every new Sentai series, there is no guarantee we will ever see it come to the U.S. as a season of Power Rangers. Ever since we went to a two-season format in 2011 with Power Rangers Samurai and Power Rangers Super Samurai, we've been jumping over some different Sentai series. Hasbro is keeping the two season concept, but seems to be a bit quicker about it. With the end of Beast Morphers we are moving on to Dino Fury which is based on the the 2019 Sentai series, Kishiryu Sentai Ryusoulger.
There are many missed seasons that could come next, and due to the robot team angle of Kikai Sentai Zenkaiger, it feels like this one might skipped over in the U.S. We'll just have to wait and see.
---