by October 31, 2018October 31, 2018 3:30 pm EDT
|
The remake of Stephen King's It burst onto the scene over a year ago and along with earning rave reviews, it broke all kinds of box office records. The success solidified plans to make the second part of the book where the Losers' Club grow up and Pennywise returns to exact revenge.
The first poster for the sequel, called It: Chapter 2, just dropped in time to tease Pennywise's return in 2019. Unfortunately, the poster doesn't give us much other than the title and the release date with the rest of the background being completely back, but it is starting to play up the impending arrival of the movie.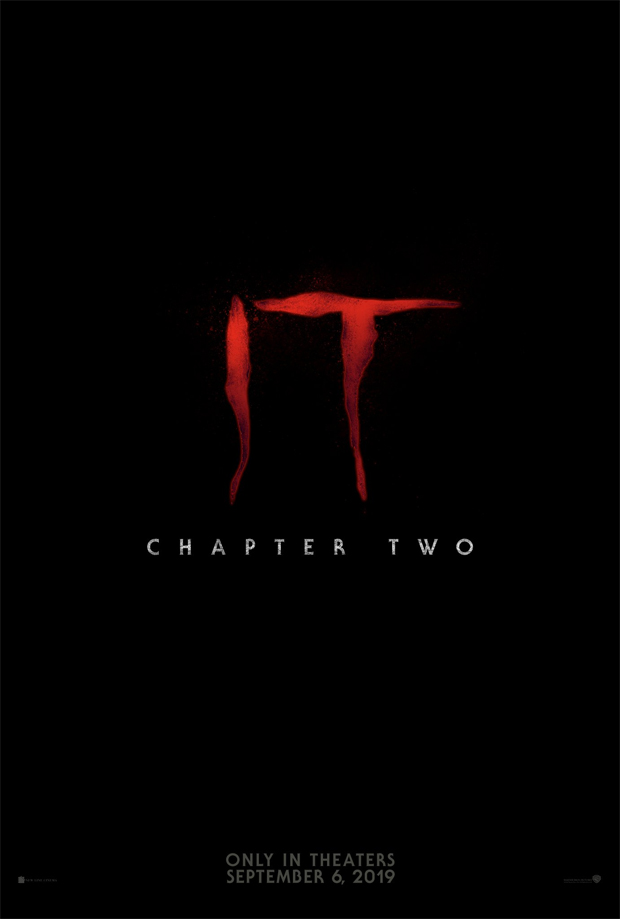 Slated to arrive September 6, 2019, It: Chapter 2 is adding a whole new star-studded cast to portray the adult Losers' Club, including Jessica Chastain, James McAvoy and Bill Hader. Director Andy Muschietti is returning, as is Pennywise himself, Bill Skarsgård.
The main story of It: Chapter 2 will explore the return of Pennywise 27 years after the Losers' Club first defeated him in his lair deep within the sewers. His first point of action is to exact revenge on the Losers' Club and after he takes one out, the scattered remaining members must band together to put an end to Pennywise for good.
---