by August 28, 2019August 28, 2019 8:30 am EDT
|
If you're anxiously awaiting the arrival of Disney Plus, there's good news for you. You can preorder Disney Plus at a significant discount until Sept. 2. There is a minor hoop to jump through, but at a savings of 33%, it's probably worth it.
Typically Disney Plus will cost $6.99 a month, or $69.99 a year for an annual membership. Through this deal you will need to signup for a three-year agreement, but it will be priced at $140.97. This works out to just $3.92 a month for the duration of your agreement.
To get this deal, the hurdle you need to get over is you have to be a member of D23, Disney's official fan club. However, this deal even extends to members of the free tier of the club, so it doesn't add anything to the cost. Simply go to the D23 membership page, and you'll need to scroll down to "Become a D23 General Member."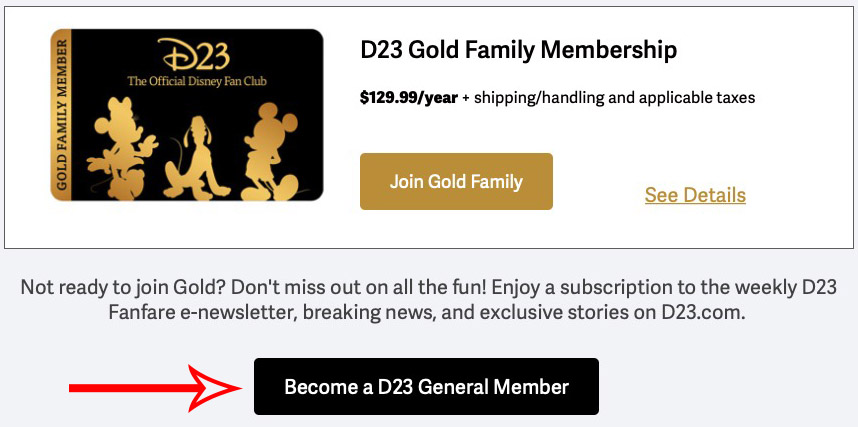 Within 36 hours you should have access to the offer. You will either receive an email with a link to the offer, or you will find a signup link in your account. To find that, log in to your account, click "View Account," and then click "Redeem Now."
Originally this deal was only available to attendees of the D23 conference this past weekend in Anaheim, California.  The offer has now been extended to all members, and, as one would expect, people seem to be taking advantage of it in droves. The D23 site slowed to a crawl in the first few hours, but seems to be working much better now.
Disney Plus will launch on Nov. 12 with original content such as Star Wars The Mandalorian, the Christmas movie Noelle, the live-action remake of Lady and the Tramp, and more upcoming projects such as Marvel series like Falcon and the Winter Soldier.