by October 15, 2019October 15, 2019 10:30 am EDT
|
After years of speculation, rumors, and hopes, Apple TV is finally making its way to Roku as of Tuesday.
Announced Tuesday morning, the Apple TV app will launch on the Roku platform today and bring with it full access to your iTunes purchases and Apple TV channels. It will also allow you to access Apple TV Plus once the new streaming service launches.
"With the Apple TV app coming to Roku, our customers will enjoy an even broader range of exciting entertainment, including the highly anticipated Apple TV+ service," said Scott Rosenberg, Senior Vice President and General Manager of Platform Business, Roku. "Roku is a valuable partner for content providers looking to reach a large and engaged audience, and we're looking forward to bringing this new option to Roku users."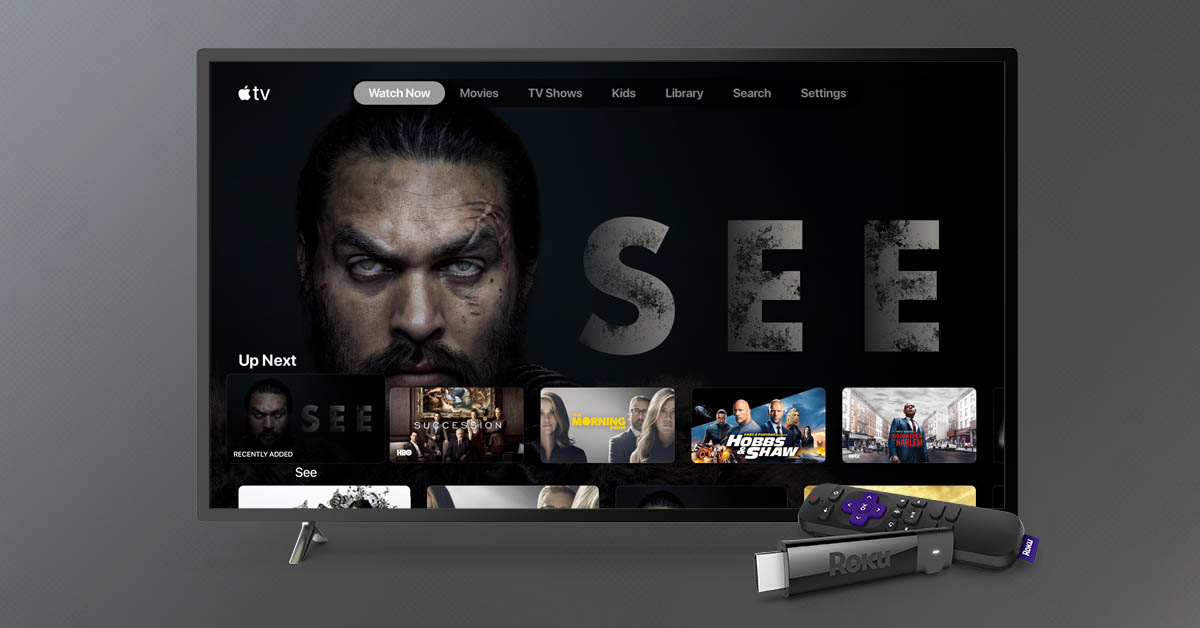 The Apple TV app will launch in the following markets: Argentina, Canada, Chile, Colombia, Costa Rica, El Salvador, France, Guatemala, Honduras, Mexico, Nicaragua, Panama, Peru, Republic of Ireland, United Kingdom, and the United States.
This is a big day for Apple as it has restricted access to the content purchases for years, but with Apple TV Plus on the way, it's going to need to be available to as many people as possible.
The Apple TV app is a free download and will only require your iTunes credentials to log in. Apple TV Plus will launch in November and will cost $4.99 a month.
---