by February 12, 2022February 12, 2022 10:30 am EST
|
Welcome to an exciting year-long project here at The Nerdy. 1982 was an exciting year for films giving us a lot of films that would go on to be beloved favorites and cult classics. It was also the start to a major shift in cultural and societal norms, and some of those still reverberate to this day.
We're going to pick and choose which movies we hit, but right now the list stands at nearly four dozen.
Yes, we're insane, but 1982 was that great of a year for film.
The articles will come out – in most cases – on the same day the films hit theaters in 1982 so that it is their true 40th anniversary. All films are also watched again for the purposes of these reviews and are not being done from memory. In some cases, it truly will be the first time we've seen them.
This time around it's Feb. 12, 1982, and we're off to see Cannery Row, The Beast Within, and Making Love!
Quick side note: Since we launched this series this year, we've discovered that Vintage Video Podcast is doing the exact same project with two differences: First, it's audio (naturally), and second, they are doing every major film. We've listened to numerous episodes and it's fun checking off their thoughts against my own. Check them out over at Vintage Video Podcast.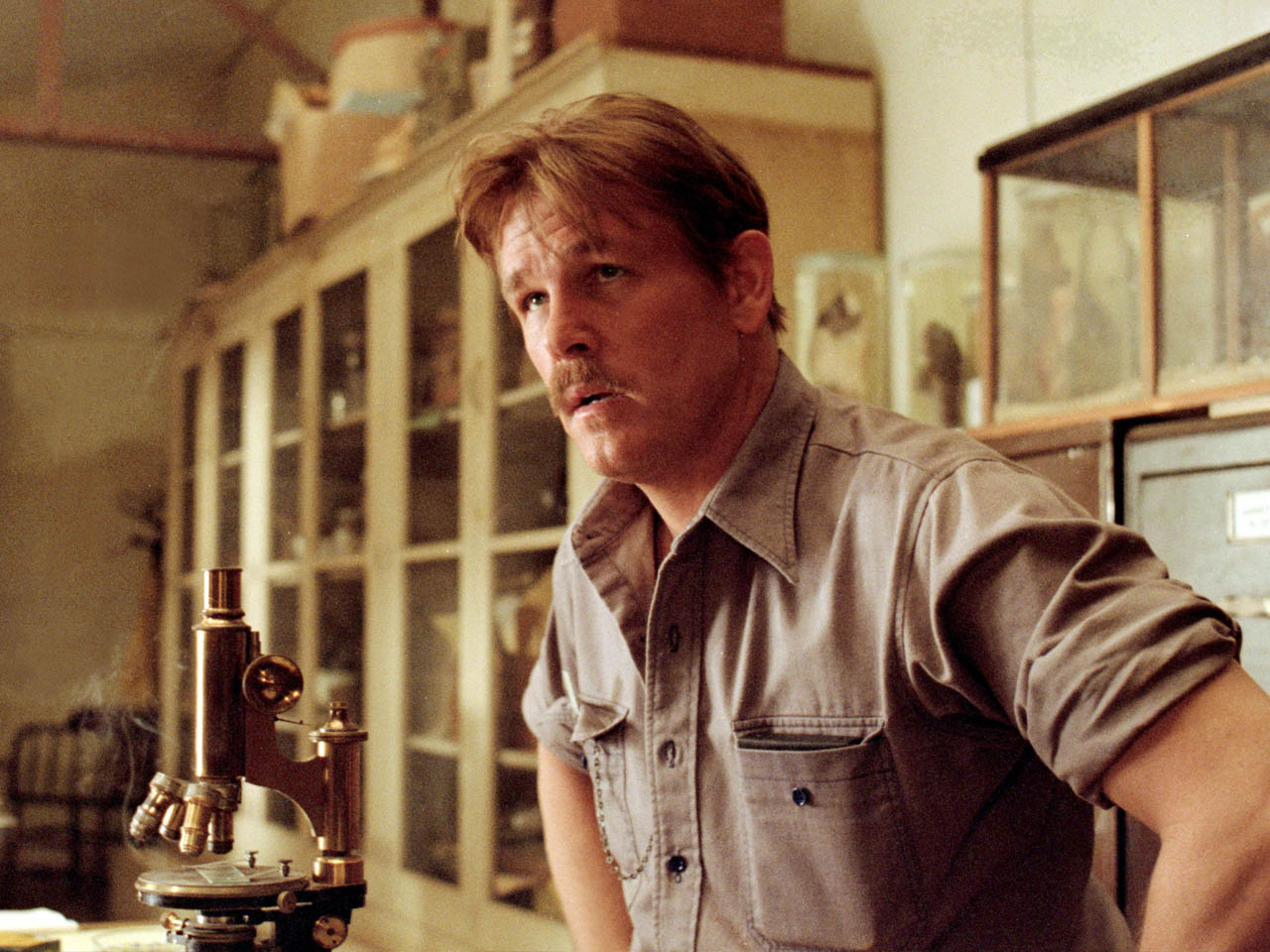 Cannery Row
Cannery Row is based on two novels by John Steinbeck – Cannery Row and Sweet Thursday – and it shows.
The film follows the lives of the residents of Cannery Row in Monterey, California during World War II. Doc Eddie Daniels (Nick Nolte) falls for the newly arrived Suzy DeSoto (Debra Winger). They then move on to have the romantic chemistry of two teenagers forced to be 'romantic' in a school production of Romeo & Juliet.
Visually the film works throughout, but the complete lack of chemistry between Winger and Nolte is so distracting that it's hard to focus on anything else. Winger is enjoyable on her own, but Nolte just doesn't seem to care what is happening around him.
Overall the film comes off feeling just a bit too in love with itself as if everyone involved came to set each day thinking they were making an instant classic, and it just doesn't work. It feels disjointed and just a half-hearted attempt as adapting the work in the truest sense.
As much as I hoped to enjoy the film, I just found myself bored and ready for it to end.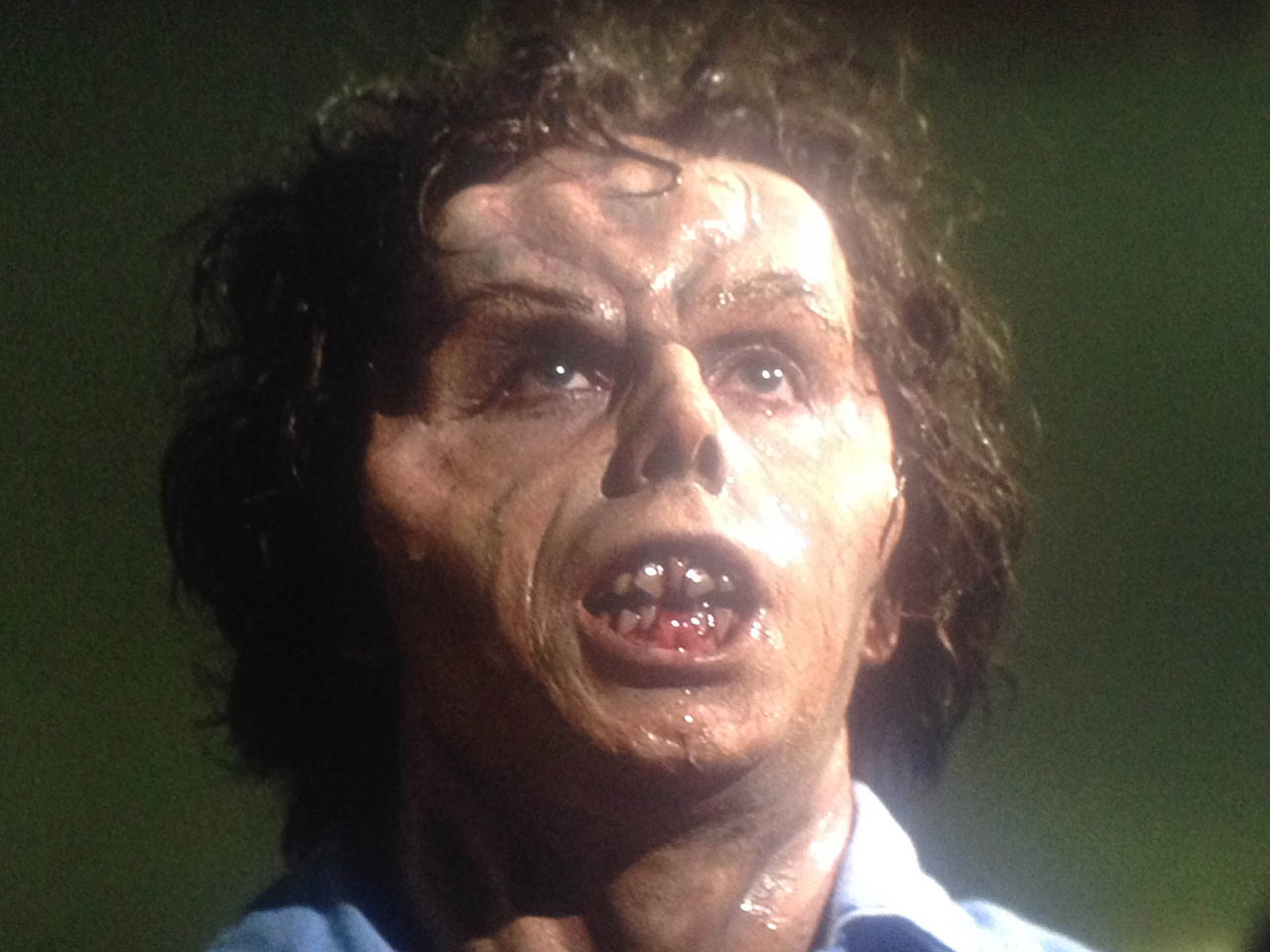 The Beast Within
I'll give The Beast Within one thing for sure: I had never pondered when someone was going to use cicada's and their 17 year hibernation as a source for a horror film.
The film opens up with a woman being raped on her wedding night by a monster in the woods. 17 years later her son begins exhibiting some strange behavior and it seems the monster passed his traits on to his son. Now he wants revenge on the men that killed his father.
Other than the lengthy transformation scene towards the end of the film, there isn't much of the monster to be seen. It leaves most of the "horror" of it being left to your imagination and some gory kills.
As the film comes to a close, the offspring cicada carries on his dad's style and rapes another woman implying in 17 years another one monster will appear. This would have been a more interesting carry-on of the curse if it also didn't feel so much like just a variation on werewolves. Why not have a cocoon for the monster to come out of? Why not look at least a bit more like a cicada than just some monsterized man.
It's a fine b-grade horror film, but don't expect to walk away with a new favorite monster movie.
Making Love
Making Love is a bold story to be told in 1982.
Zack (Michael Ontkean) is married to Claire (Kate Jackson), but he has been hiding something from her for years. Zack is no longer to repress his homosexual urges. After he meets Bart (Harry Hamlin), a man who refuses to be in a relationship, he feels he has to fully embrace this hidden side of himself.
Eventually Zack tells Claire, and they divorce. The film closes several years later as Zack is living happily in New York with an investment banker. He returns to Los Angeles for a funeral and meets up with Claire and her new husband, and their son Rupert.
The film feels a bit like a TV movie, but it delivers the story well and ends up feeling ahead of its time. Up until this time we had mainly had films like Cruising which always cast the homosexual community in a negative light. While the film does involve the dissolution of a marriage, this was not a wholly uncommon occurrence during that time period.
It's an interesting film, and the use of occasional confessional style moments lends a sense of a documentary.
The film is definitely not for everyone, but from a historical perspective it's worth a watch.
1982 Movie Reviews will return on Feb. 19 with Barbarosa and Swamp Thing!
Fun Jug Media, LLC (operating TheNerdy.com) has affiliate partnerships with various companies. These do not at any time have any influence on the editorial content of The Nerdy. Fun Jug Media LLC may earn a commission from these links.
---