by February 5, 2022February 5, 2022 10:30 am EST
|
Welcome to an exciting year-long project here at The Nerdy. 1981 was an exciting year for films giving us a lot of films that would go on to be beloved favorites and cult classics. It was also the start to a major shift in cultural and societal norms, and some of those still reverberate to this day.
We're going to pick and choose which movies we hit, but right now the list stands at nearly four dozen.
Yes, we're insane, but 1982 was that great of a year for film.
The articles will come out – in most cases – on the same day the films hit theaters in 1982 so that it is their true 40th anniversary. All films are also watched again for the purposes of these reviews and are not being done from memory. In some cases, it truly will be the first time we've seen them.
This time around it's Feb. 5, 1982, and we're off to see Butterfly, Night Crossing, and Personal Best!
Quick side note: Since we launched this series this year, we've discovered that Vintage Video Podcast is doing the exact same project with two differences: First, it's audio (naturally), and second, they are doing every major film. We've listened to numerous episodes and it's fun checking off their thoughts against my own. Check them out over at Vintage Video Podcast.
Butterfly
Butterfly is one of those movies I've heard about for years and just how awful it is.
Well, for once… it's not that bad.
Set in 1937, Kady (Pia Zadora) comes looking for her father Jess (Stacy Keach) whom her mother abandoned 10 years ago. He works as the caretaker for a closed silver mine and spends a lot of time by himself. Once Kady finds him, she's not only there to find her dad, but to also see if they can get some silver out of the mine so she can raise her child by herself.
Where the movies goes off the rails a bit is the eventual love story between Kady and Jess who are well aware they are supposed to be related. By the end of the film they finally come to a convoluted conclusion that Kady's mom had cheated on Jess and that is not her father. She goes off with the father of her baby, but not before she tells Jess that she does indeed love him.
The movie is what it is, but it's well shot, and, dare I say it, well acted. I know Zadora got a lot of hate for this role, but I found her believable in the role and I felt she did a good job.
Something tells me I will never watch Butterfly again, but I definitely didn't hate it.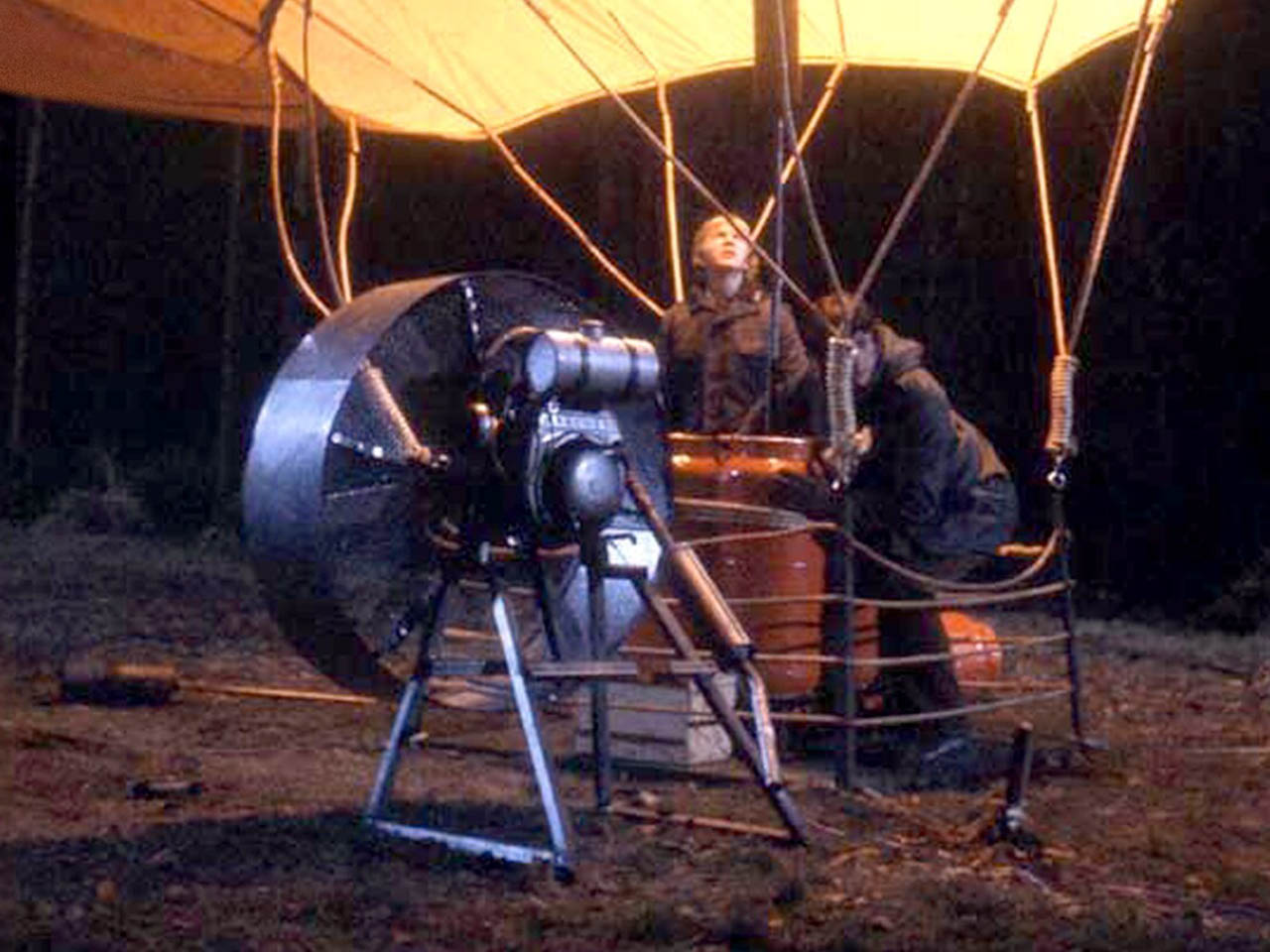 Night Crossing
Night Crossing is a tense, well made film, that even though you know how it will end, you still find yourself gripping the arm rests towards the end.
Set in East Germany during the Cold War, two families try to come up with a plan to escape to West Germany via a homemade hot air balloon. And typical 1980s style, when you need two German men you hire an American (Beau Bridges), and an Englishman (John Hurt) and make zero effort to make them sound German.
Ignoring that, everyone turns in decent performances, and while the story takes some liberties with the facts, it's still an amazing artifact from this period in history. The families really did escape by balloon, but it took even more attempts than the film showed.
Night Crossing is a film that makes you take a step back for half-a-second and actually question that this was release by Disney. It takes some unusual steps for the studio, and delivers a tense thriller that is still a worthy watch.
Although it's oddly not on Disney Plus as of Feb. 2022.
Personal Best
Personal Best is one of those 1980s movies that seems exceedingly confused about what it's actually about. Is it about female athletes that fall in love with one another? It is about their peculiar coach who seems to be grooming the athletes? Is it about the U.S. boycott of the 1980 Summer Olympics that we boycotted? Is it about the dedication it takes to be an athlete?
All of this adds up to a bunch of under served stories that all deserved a chance to shine. What doesn't help anything is Chris (Mariel Hemingway) seems to have about zero agency in anything she does. "You want me go to school here? Okay." "Oh, you're my coach and you want to take advantage of me while I'm injured? Okay."
You find it difficult to root for Chris because you are constantly wanting to shake her and tell her to wise up to the fact she can make decisions of her own.
I do applaud the film, especially for the time, tackling the topics of lesbianism and bisexuality, but it is such a passing thing. There is no big moment with it. No apparent fear of discovery, it's just a matter of fact that this happens. While understandable in the 2020s, it seems unlikely in the 1980s that it would have been so easy going.
It's a fine movie, but nothing anyone need to rush out to see to be certain. And don't expect a truly satisfying conclusion to any storyline.
1982 Movie Reviews will return on Feb. 12 with The Beast Within, Cannery Row, and Making Love!
Fun Jug Media, LLC (operating TheNerdy.com) has affiliate partnerships with various companies. These do not at any time have any influence on the editorial content of The Nerdy. Fun Jug Media LLC may earn a commission from these links.
---