by December 17, 2020December 17, 2020 10:30 am EST
|
Welcome to an exciting year-long project here at The Nerdy. 1980 was an exciting year for films giving us a lot of films that would go on to be beloved favorites and cult classics. It was also the start to a major shift in cultural and societal norms, and some of those still reverberate to this day.
We're going to pick and choose which movies we hit, but right now the list stands at nearly three dozen.
Yes, we're insane, but 1980 was that great of a year for film.
The articles will come out – in most cases – on the same day the films hit theaters in 1980 so that it is their true 40th anniversaries. All films are also watched again for the purposes of these reviews and are not being done from memory. In some cases, it truly will be the first time we've seen them.
This time around it's Dec. 17, 1980, and we're off to see Any Which Way You Can!
Quick side note: Since we launched this series this year, we've discovered that Vintage Video Podcast is doing the exact same project with two differences: First, it's audio (naturally), and second, they are doing every major film. We've listened to a couple of episodes and it's fun checking off their thoughts against my own. Check them out over at Vintage Video Podcast.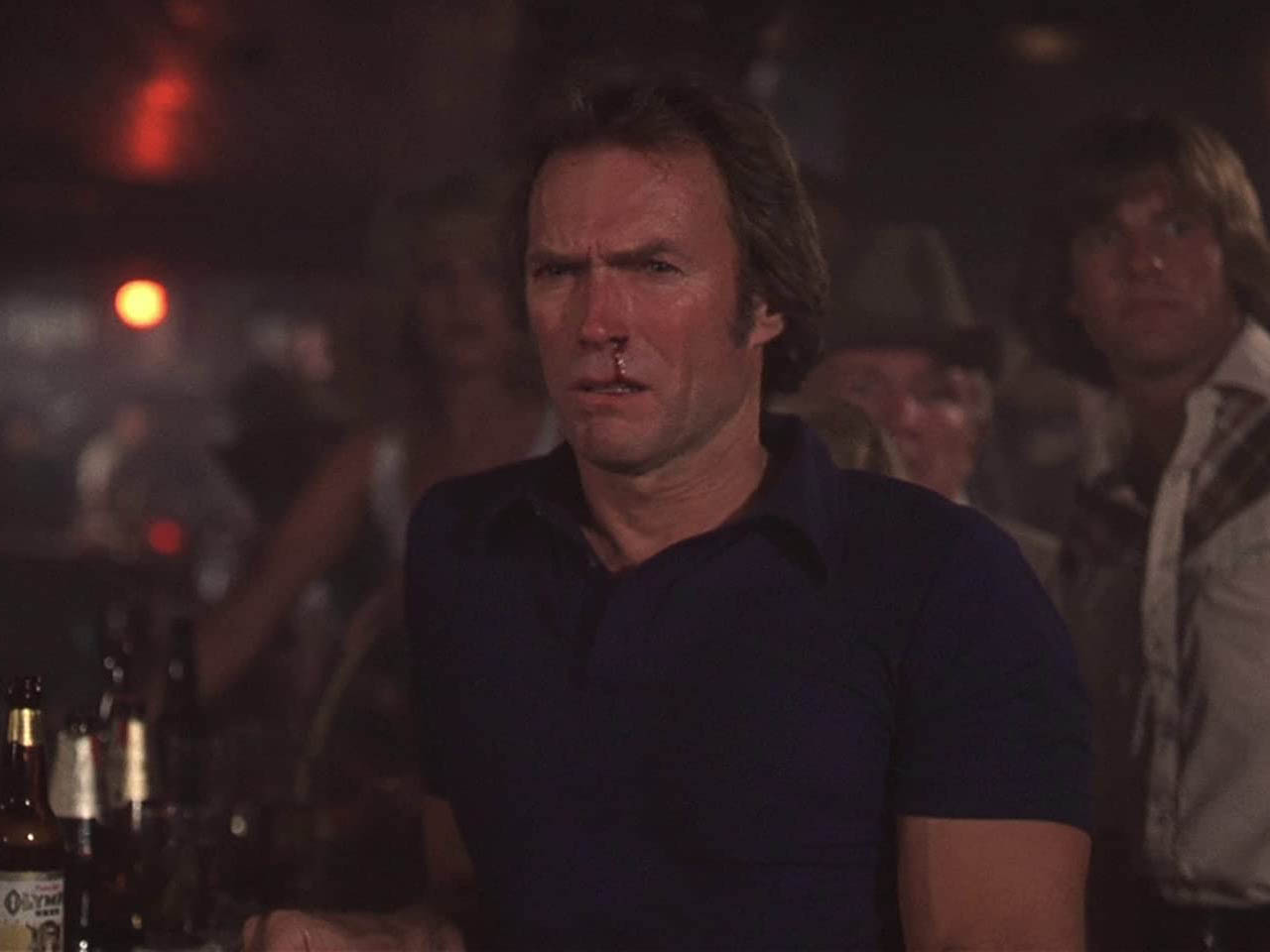 Any Which Way You Can
Did you ever see Every Which Way But Loose? I hope so, because Any Which Way You Can assumes you did… a lot.
Beyond way too many plotlines for this movie, there's one that encapsulates the assumption you saw the first movie. There is a motorcycle gang chasing Philo Beddoe (Clint Eastwood) for the entire movie. Why? I have no idea. You just know they don't like him and he did something to them in the first movie. But would it have really been that horrible to throw in a line explaining it?
And then the same thing happens when Philo runs into ex-girlfriend Lynn Halsey-Taylor (Sondra Locke). There is clearly tension between the two the instant you see her, but you never know what caused it in this film, you just have to accept it.
The original film grossed $104M off of a $5M budget. The budget for this one ballooned up to $15M and grossed $70.7M. So the return dropped for sure, but one has to wonder how it might have done had it not relied so heavily on the previous film. I just felt confused for the first quarter of this film as it was setting up all of the various players.
Any movie has to be able to stand on its own, even if it's a sequel, and this one very much did not.
1980 movie reviews will return on Dec. 19 with our biggest group of films yet with five: 9 to 5, The Jazz Singer, New Years Evil, Raging Bull, and Seems Like Old Times!
Fun Jug Media, LLC (operating TheNerdy.com) has affiliate partnerships with various companies. These do not at any time have any influence on the editorial content of The Nerdy. Fun Jug Media LLC may earn a commission from these links.
---