by September 6, 2019September 6, 2019 11:30 am EDT
|
#NintendoSwitchOnline members can now play a growing catalog of #SNES games on #NintendoSwitch! Enjoy 20 classic Super NES games today with more titles to come in the future.https://t.co/6Essu4Gof0 pic.twitter.com/2fUsO4wYwv

— Nintendo of America (@NintendoAmerica) September 5, 2019
Nintendo has decided it'll tap into nostalgia once again. Starting this week, you can play SNES games on the Switch.
The lineup takes a group of classic titles and ports them over to the existing video game console. And, because the Switch exists as a hybrid device, you can take these SNES games on the go or play them in your living room. Nintendo's initial lineup includes Super Mario World, Star Fox, and other classics. All you do is head into the virtual catalog on the Switch's dashboard and choose what to play.
Keep in mind, however, that you'll need an active Nintendo Switch Online membership. It costs $20/year, and you'll unlock a bunch of other features such as online play and cloud saving. Really, it's too inexpensive to not pick up and reap the benefits from.
Here's the entire list of games:
Brawl Brothers (1992)
Demon's Crest (1994)
Joe & Mac 2: The Lost Tropics (1994)
Kirby's Dream Land 3 (1997)
Star Fox (1993)
Super Earth Defense Force (1991)
Super Mario Kart (1992)
Super Mario World (1990)
Super Mario World 2: Yoshi's Island (1995)
Super Puyo 2 (N/A)
Super Tennis (1991)
Breath of Fire (1993)
F-Zero (1990)
Kirby's Dream Course (1994)
Pilotwings (1990)
Stunt Race FX (1994)
Super Ghouls 'n Ghosts (1991)
Super Metroid (1994)
Super Soccer (1991)
The Legend of Zelda: A Link to the Past (1991)
The catalog should increase over time. Since the introduction of NES games last year, Nintendo has continued adding more titles every month. Expect the same type of approach with SNES games. Nintendo's catalog on the platform is huge, and it appears ready to unleash many of them.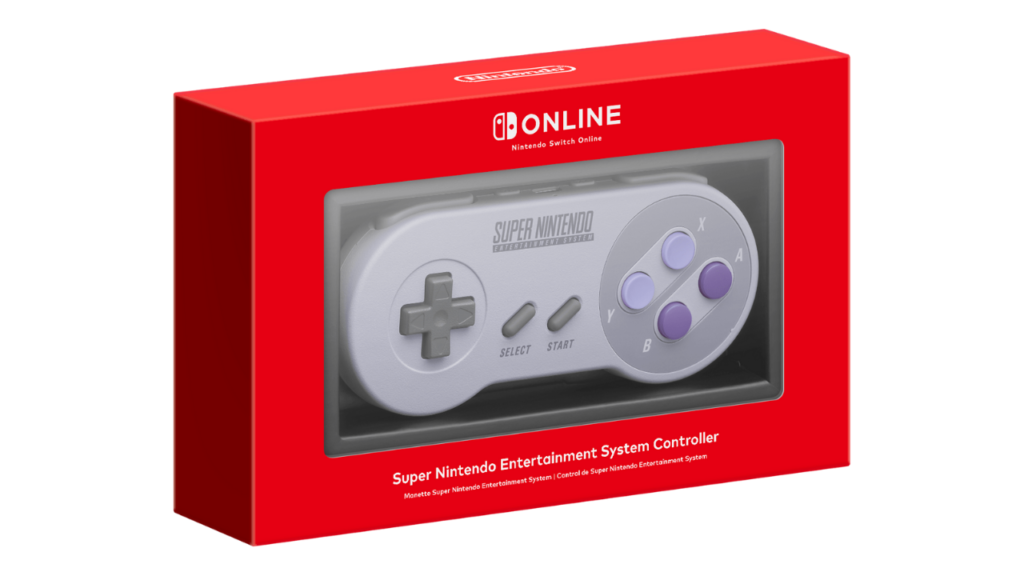 Additionally, the Japanese company will re-release the SNES controller. It'll be tailored for the Switch in terms of connectivity, but the design and buttons are identical to the original. The American variant will carry purple buttons, and the European variant swaps them out for red, yellow, blue, and green.
Just as you do to play the SNES games, you'll need a Nintendo Switch Online membership to purchase the controllers for $30 each. The SNES controller is listed as 'coming soon' on Nintendo's website at the moment.
Fun Jug Media, LLC (operating TheNerdy.com) has affiliate partnerships with various companies. These do not at any time have any influence on the editorial content of The Nerdy. Fun Jug Media LLC may earn a commission from these links.
---