When last we saw The Runaways in season 2, it appeared that Nico (Lyrica Okano) had tapped into the dark dimension via the Staff of One. Well, it appears that is going to be a big part of season 3 judging by the new poster.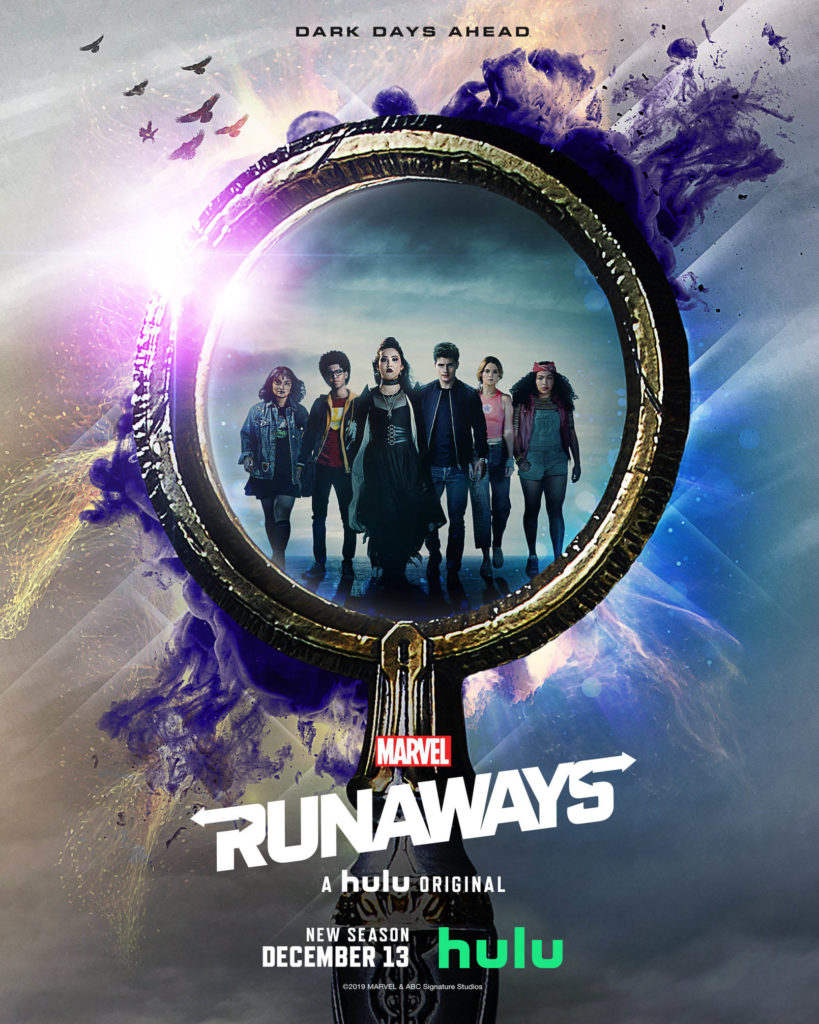 We're sure the Runaways being framed by the Staff of One and a tag line like "Dark Days Ahead" isn't ominous at all.
If you aren't familiar with the Dark Dimension, it was introduced in the Doctor Strange movie and is the home of the mystical bad guy, Dormammu. Nico's mother, Tina (Brittany Ishibashi), dropped a hint that she had tapped into the Dark Dimension when building her staff.
We aren't suggesting we'll see Dormammu himself in season 3 of The Runaways, but there are plenty of other evil things living there that might play a role.
It's sounding as though it's going to be a full season on the Hulu series this year. The Runaways will also be playing host to a visit from Cloak & Dagger, Aubrey Joseph and Olivia Holt respectively, from their own series over on Freeform.
We enjoyed Runaways season 2 and can't wait to see what the series has in store for us this year.
The Runaways season 3 will premiere on Hulu on Dec. 13.
---