by June 3, 2019June 3, 2019 10:30 am EDT
|
Magic the Gathering is on its way to Netflix as an animated series, and the Russo Brothers will be serving as the executive producers.
The new Magic the Gathering animated series was announced on Monday morning by all of the companies involved, and now we wait to see where this series might go. There are definite precedents for animated series based on card games with the most notable example being Yu-Gi-Oh which turned the card game of the same name into a massively popular anime.
The inclusion of the Russo Brothers – who are just coming off the success of Avengers: Infinity War and Avengers: Endgame – is a bit of a surprise, but the duo seems to be excited about the project. "We have been huge fans and players of Magic: The Gathering for as long as it has been around, so being able to help bring these stories to life through animation is a true passion project for us," said Joe and Anthony Russo.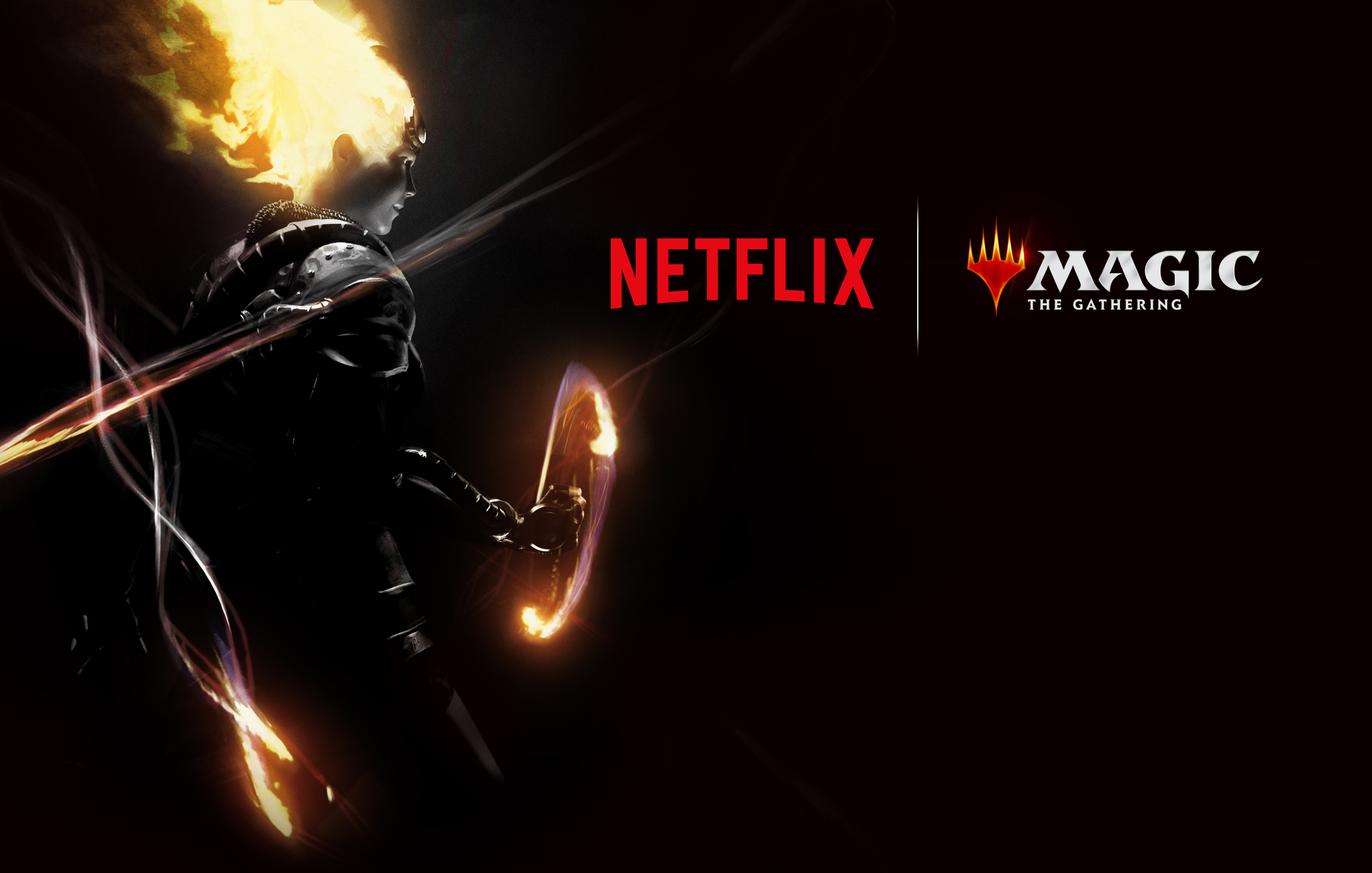 "Working with Joe and Anthony, Wizards of the Coast, and Netflix on such a universally cherished brand is a real highlight for our studio," said Isaac Krauss, CEO of Octopie. "Our goal is to not only tell a compelling story leveraging Magic: The Gathering's incredible body of work, but to also push the medium and perception of storytelling through animation. This series will cross the genres of suspenseful thriller, horror, and drama with deeply developed characters the likes of which are not often seen in animation."
"More fans are enjoying Magic now than at any time in its 25-year history thanks to the enduring popularity of the tabletop game and our latest release War of the Spark, as well as the incredible success of our new digital game, Magic: The Gathering Arena." said Chris Cocks, President of Wizards of the Coast. "We're thrilled to collaborate with Joe and Anthony Russo to bring Magic: The Gathering's rich and diverse cast of characters and worlds to Netflix in a way that will delight our many fans and those new to the franchise."
"Magic is a beloved global franchise with a massively engaged fan base that has only continued to grow over the last 25 years," said John Derderian, head of Anime programming for Netflix. "There's no one better suited to bring this story to audiences around the world than Joe and Anthony Russo, whose talent for genre storytelling is unmatched, as demonstrated by their central role in creating some of the biggest box office hits of all time."
There have been attempts to bring Magic to movies numerous times over its 25 year history, but somehow an animted series makes more sense to us. We can't wait to see the series!
---