by September 7, 2018September 7, 2018 3:30 pm EDT
|
The Guardians of the Galaxy are about to lose one of their own, but the question remains as to which one it will be.
As the Infinity Wars storyline rages on, a spinoff is on the way entitled Infinity Wars: Fallen Guardian. If the name wasn't enough of a hint, the promo poster tells you all you really need to know.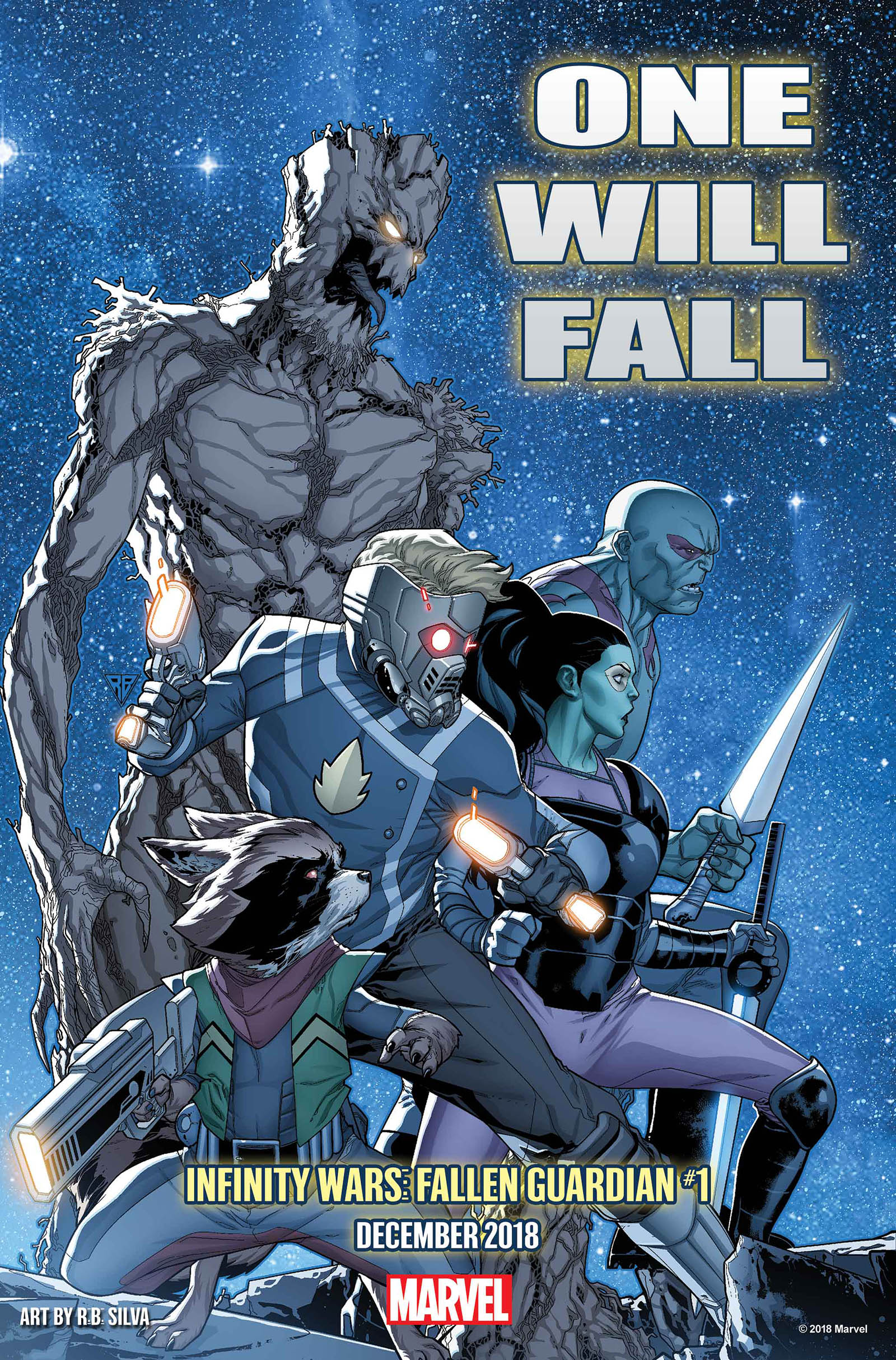 Yes, it appears as though one of the Guardians of the Galaxy is about to die. Now, of course, this is comic book death which means, you probably shouldn't shed too many tears over this, but you never know for sure.
Infinity Wars: Fallen Guardian will hit the racks in December with Gerry Duggan on scripting duties and Andy MacDonald handling the interiors. R.B. Silva will be handling the covers.
You have any bets as to who will be dying?
---