by September 7, 2018September 7, 2018 9:30 am EDT
|
The Care Bears are back, and they're heading to the internet service Boomerang as their new home.
Once a staple of the 1980s, the Care Bears have been a fairly dormant brand for decades. Boomerang announced on Thursday that not only is the series coming back, but it will include new characters and lands to be explored.
First up, we'll be meeting Dribble.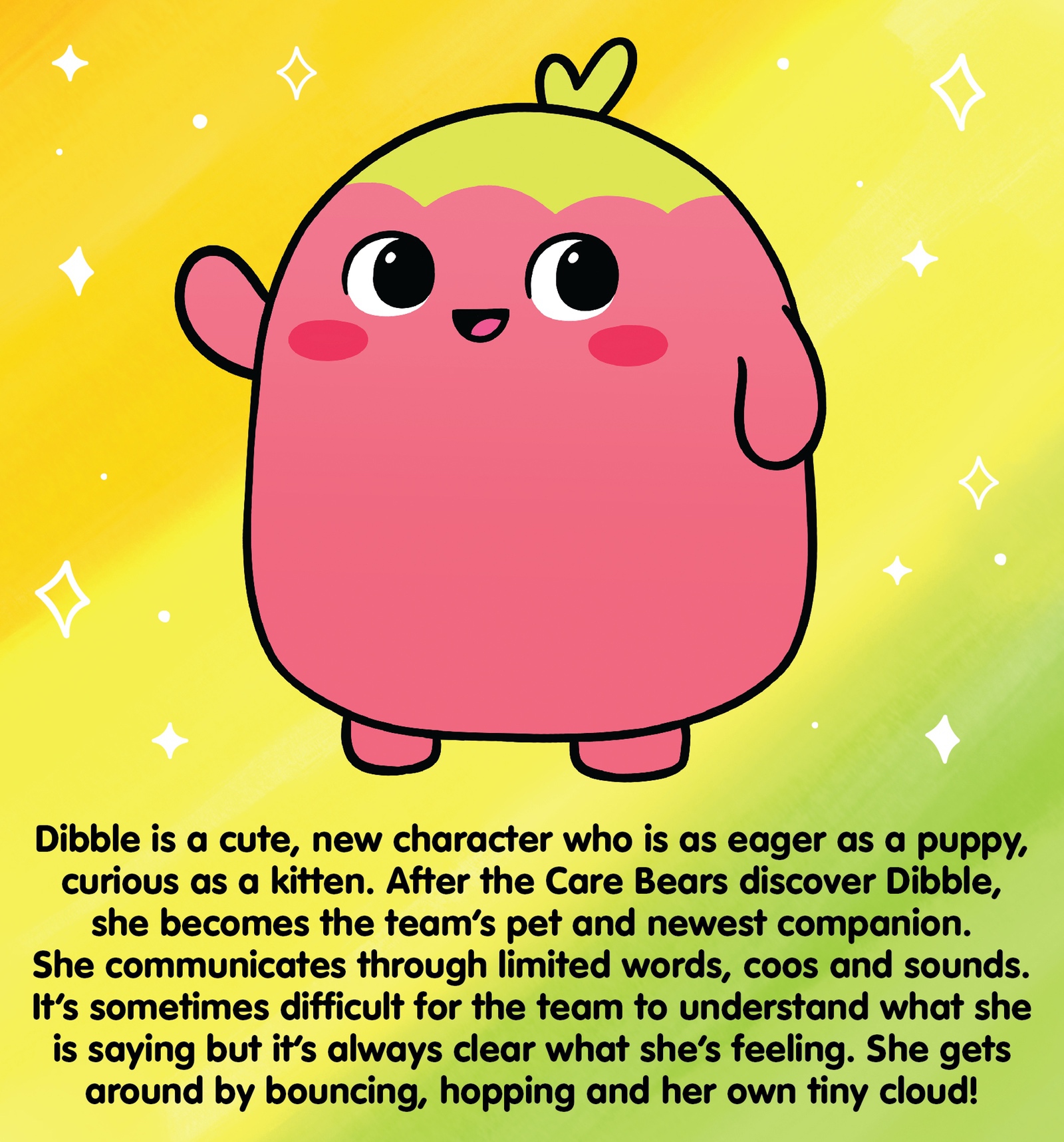 Dribble will be found in a new area surrounding Care-a-lot called The Silver Lining.
"We swung for the fences to give the bears the best and most compelling storytelling, animation and broadcaster home," said Cloudco Entertainment President Sean Gorman. "I am super-proud of the result and thank our own internal team as well as our production partners for their immeasurable hard work and support."
The initial order for Care Bears: Unlock the Magic calls for 48 11-minute episodes, two 22-minute specials, and 20 20-second shorts that will focus on individual Bears.
In other words, there's a whole lot of caring coming at us!
… yeah, no problem. I'll show myself out.