by August 13, 2022August 13, 2022 10:30 am EDT
|
Welcome to an exciting year-long project here at The Nerdy. 1982 was an exciting year for films giving us a lot of films that would go on to be beloved favorites and cult classics. It was also the start to a major shift in cultural and societal norms, and some of those still reverberate to this day.
We're going to pick and choose which movies we hit, but right now the list stands at nearly four dozen.
Yes, we're insane, but 1982 was that great of a year for film.
The articles will come out – in most cases – on the same day the films hit theaters in 1982 so that it is their true 40th anniversary. All films are also watched again for the purposes of these reviews and are not being done from memory. In some cases, it truly will be the first time we've seen them.
This time around it's August 13, 1982, and we're off to see Fast Times at Ridgemont High, Friday the 13th Part III, An Officer and a Gentleman.
Quick side note: Since we launched this series this year, we've discovered that Vintage Video Podcast is doing the exact same project with two differences: First, it's audio (naturally), and second, they are doing every major film. We've listened to numerous episodes and it's fun checking off their thoughts against my own. Check them out over at Vintage Video Podcast.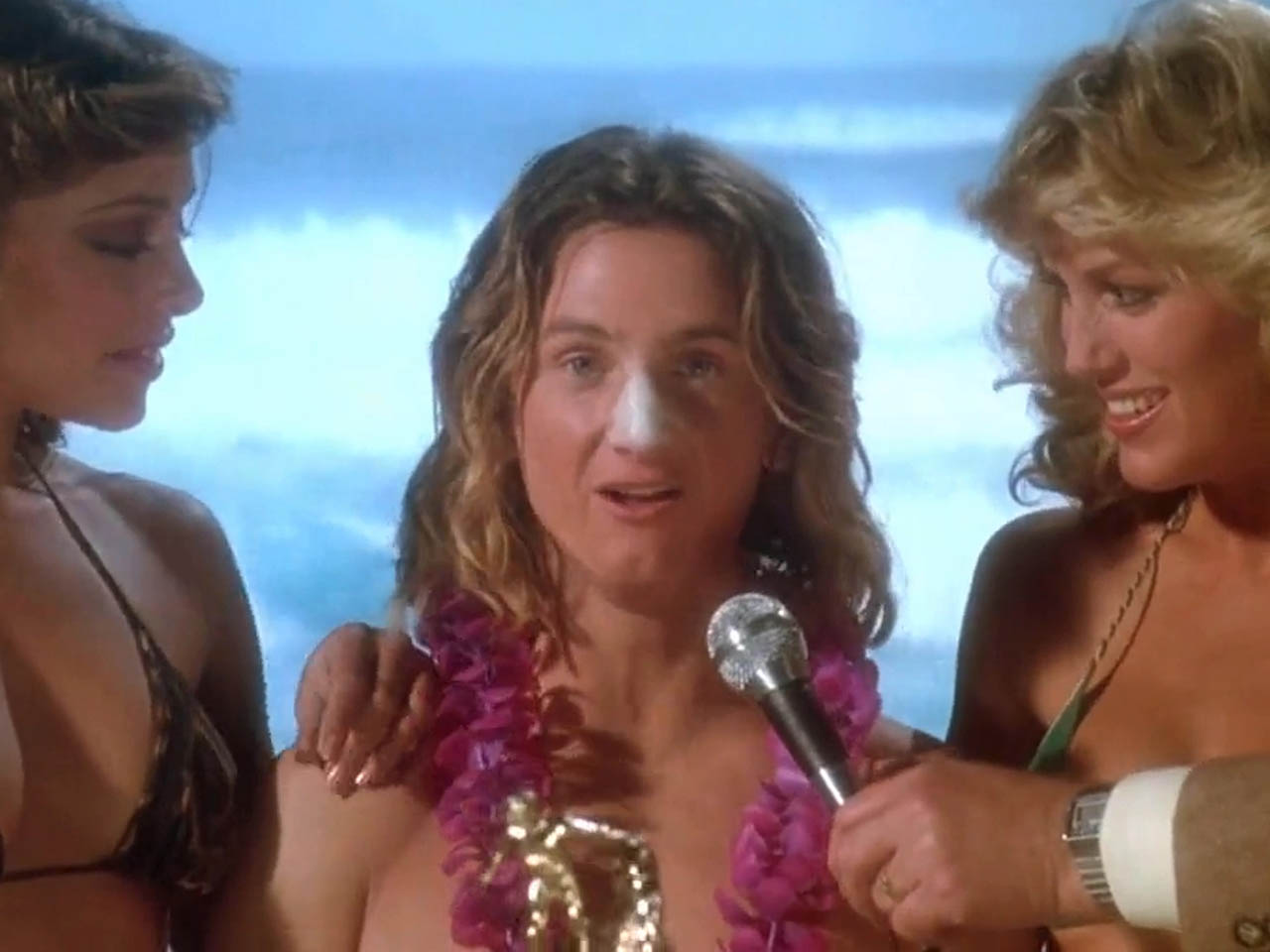 Fast Times at Ridgemont High
Really, what can you say about Fast Times at Ridgemont High that hasn't been said a million times already? Is it high-art? No. Is it a classic? Yes.
Fast Times feels like it was the turning point for the teen sex comedies of the 80s. We had a few before now, such as  Porky's and Private Lessons, that felt more like flat-out sexploitation films. But this year with Last American Virgin and Fast Times, things seemed to have taken an unexpected turn. Both films end up going into a space of a bit more realism. In the case of Fast, it treats Stacy (Jennifer Jason Leigh) with an air of compassion and understanding for the pressures of a teenage girl in this day and age of the 1980s trying to discover who she is as both a human and a sexual being.
This, of course, is not to say there aren't raunchy moments, because there are, but it is not just sex joke after sex joke endlessly.
And, of course, we are talking about the film that features Sean Penn's legendary performance as Spicoli. In no way is his character integral to the plot, but it's hard to imagine this film without him and I don't thnk anyone would really want to try.
No trip through 1980s cinema is complete without this film, but having not seen it in decades, I walked away with a new appreciation for the stories the film was conveying. Even if you have seen it before, it's worth a revisit.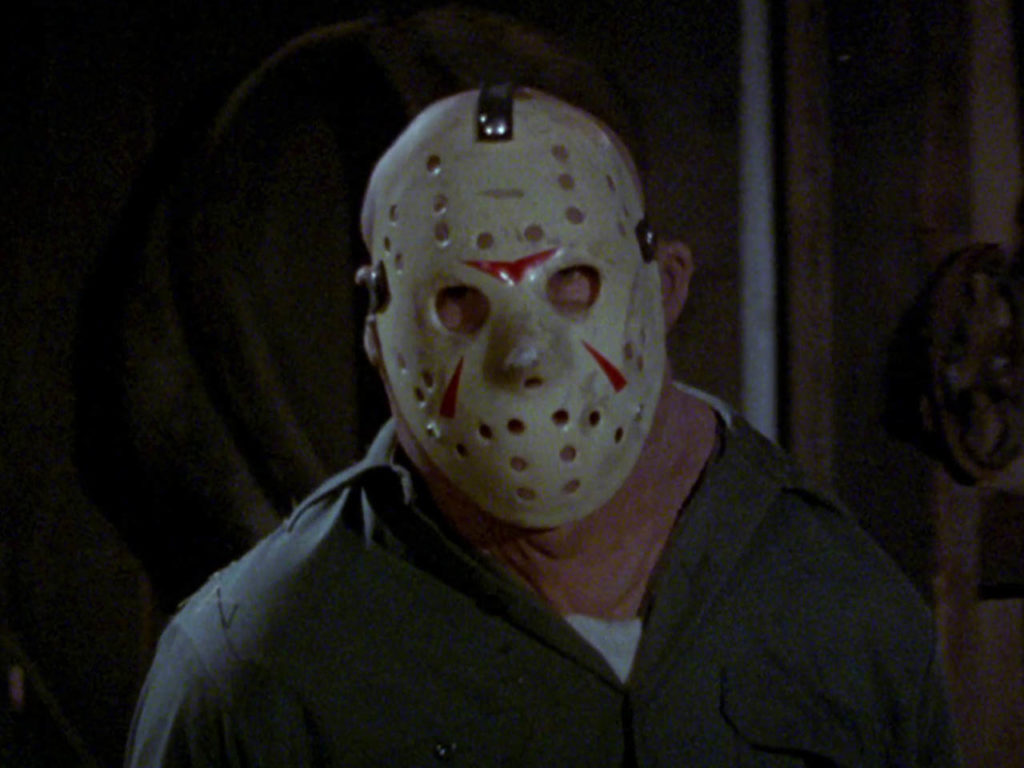 Friday the 13th Part III
Considering how iconic the hockey mask became, it's difficult to believe it took us three films to get to it. And then that it arrived in what was the worst film in the series thus far.
It's doubtful that anyone would call any film in the Friday the 13th series 'great cinema,' but this third entry was just not good. With the addition of 3D to the film, they seemed to believe anything coming at the screen filled some sort of quota. No, it just comes off looking goofy and unnecessary in most cases. Did we really need a yo-yo going up in down in 3D in a horror movie? Apparently, we did.
Other than the hockey mask, which became iconic throughout horror and universally recognized, this movie is just more of Jason stabbing teenagers having sex and brings absolutely nothing fresh to the overall formula.
If you want to see the mask's origin, you can probably find it online, and that's all you need to see of this film.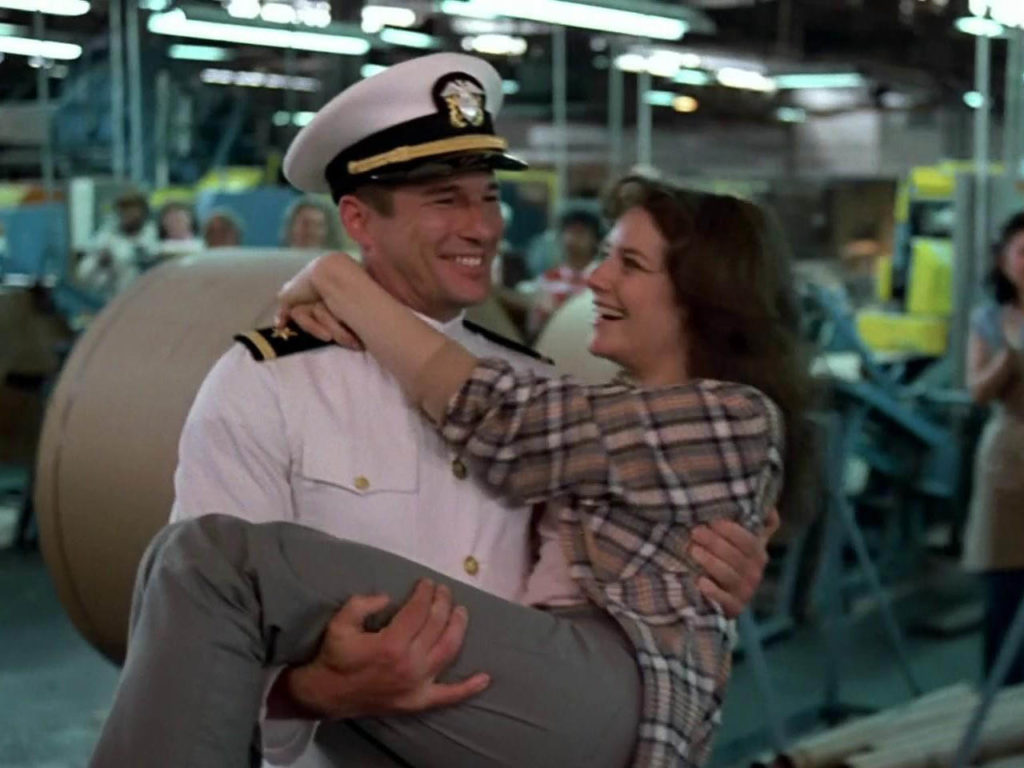 An Officer and a Gentleman
This is one of those films I've always meant to get to because it's referenced so often in other media. But as I finished An Officer and a Gentleman I had to ask myself, "why was 'Gentleman' in the title?"
Odd confusion aside, the film is fine. Perhaps it played better in 1982, but I found the film a bit crowded. Zack's (Richard Gere) life was more than enough to fill the film with his training under Gunnery Sergeant Foley (Louis Gosset Jr.), his relationship with his father, and the budding romance with Paula (Debra Winger). But then we had so many distractions with Sid (David Keith), that at times it felt like those scenes were coming from another movie. Remove some portion of Zack's existing story and feature Sid more prominently, or remove Sid and build the stories Zack already had. It was just a bit too much when taken all at once.
At it's heart, it's a romance, and it worked that part beautifully, but they allowed it to get diluted with too much filler to really get to the heights it could have.
And despite all of my issues with the number of storylines, I still would recommend the film. It's a classic of 1980s cinema for a reason. It also happens to star Gere and Ryder when they were at the height of their well-earned popularity.
It's amazing that both this and Fast came out on the same day, and both ended up being staples of 1980s cinema. This is why I love this project so much.
1982 Movie Reviews will return on Aug. 20 with The Beastmaster and Class of 1984!
Fun Jug Media, LLC (operating TheNerdy.com) has affiliate partnerships with various companies. These do not at any time have any influence on the editorial content of The Nerdy. Fun Jug Media LLC may earn a commission from these links.
---