by August 6, 2022August 6, 2022 10:30 am EDT
|
Welcome to an exciting year-long project here at The Nerdy. 1982 was an exciting year for films giving us a lot of films that would go on to be beloved favorites and cult classics. It was also the start to a major shift in cultural and societal norms, and some of those still reverberate to this day.
We're going to pick and choose which movies we hit, but right now the list stands at nearly four dozen.
Yes, we're insane, but 1982 was that great of a year for film.
The articles will come out – in most cases – on the same day the films hit theaters in 1982 so that it is their true 40th anniversary. All films are also watched again for the purposes of these reviews and are not being done from memory. In some cases, it truly will be the first time we've seen them.
This time around it's Aug. 6, 1982, and we're off to see Things Are Tough All Over and The Pirate Movie.
Quick side note: Since we launched this series this year, we've discovered that Vintage Video Podcast is doing the exact same project with two differences: First, it's audio (naturally), and second, they are doing every major film. We've listened to numerous episodes and it's fun checking off their thoughts against my own. Check them out over at Vintage Video Podcast.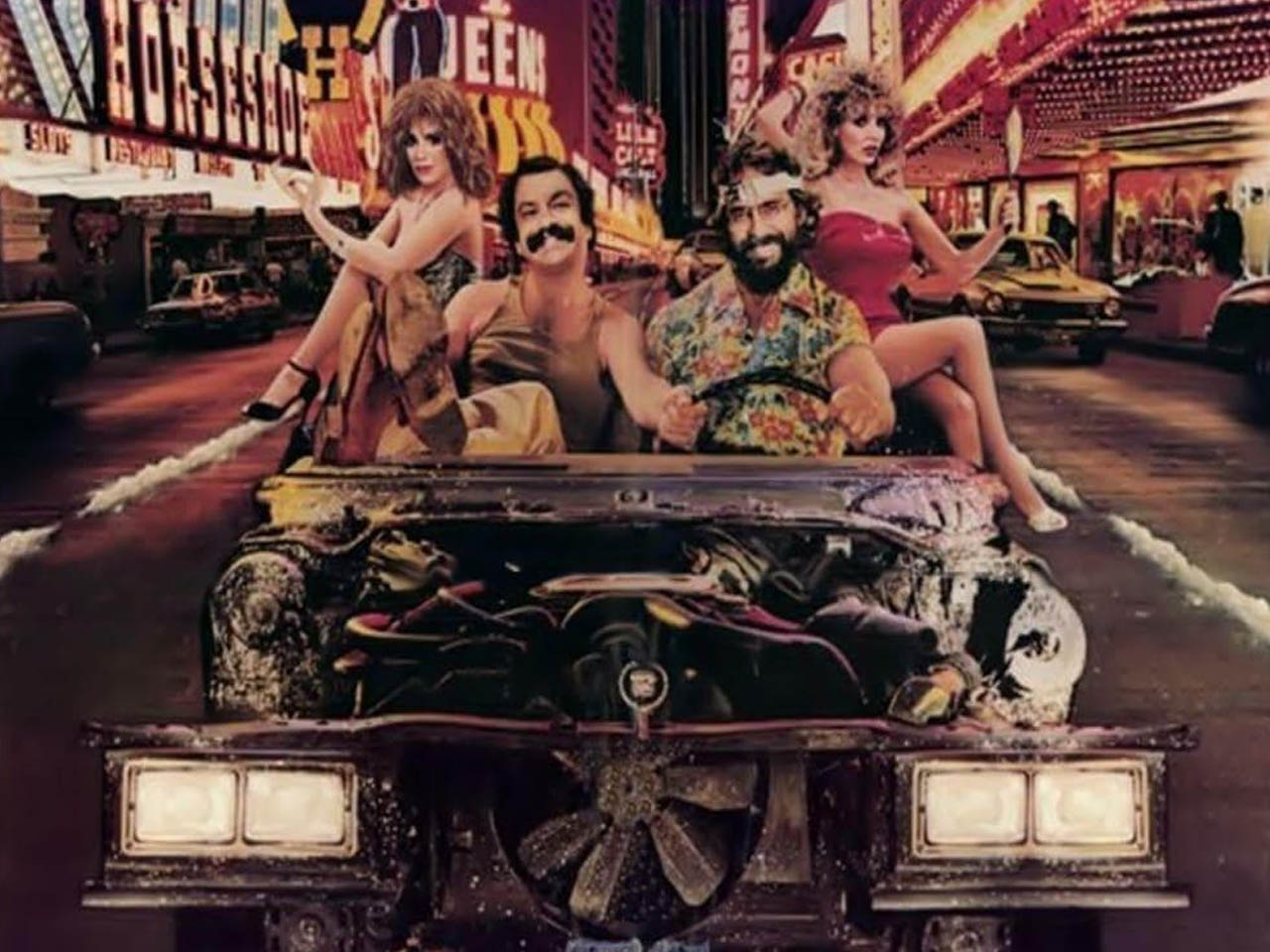 Things Are Tough All Over
With each Cheech & Chong movie I revisit, I truly wonder how these guys got so popular. I can remember in high school listening to Greatest Hit so many times that I had it memorized, but these movies are just not working for me. I watched Next Movie in "1980," and Nice Dreams in "1981," and I just keep hoping that I'm done with them at this point.
Not only do we have to put up with the usual Cheech & Chong nonsense, but this time they also play to Arab brothers who are angry with them and chasing them. The only thing I remotely found funny was the constantly being stripped car to where they're finally just driving a frame. And I'm using "funny" very loosely here.
It's a tired affair and just goes to prove my usual opinion that comedy sequels typically don't work. I don't need any more drug-fueled adventures with the film version of these people. Let me guess, Cheech is going to hit on women and Chong is going to try toll the biggest joint ever seen. Great… woo.
I need to have at least some fun while watching a comedy and not feel like I'm being tortured.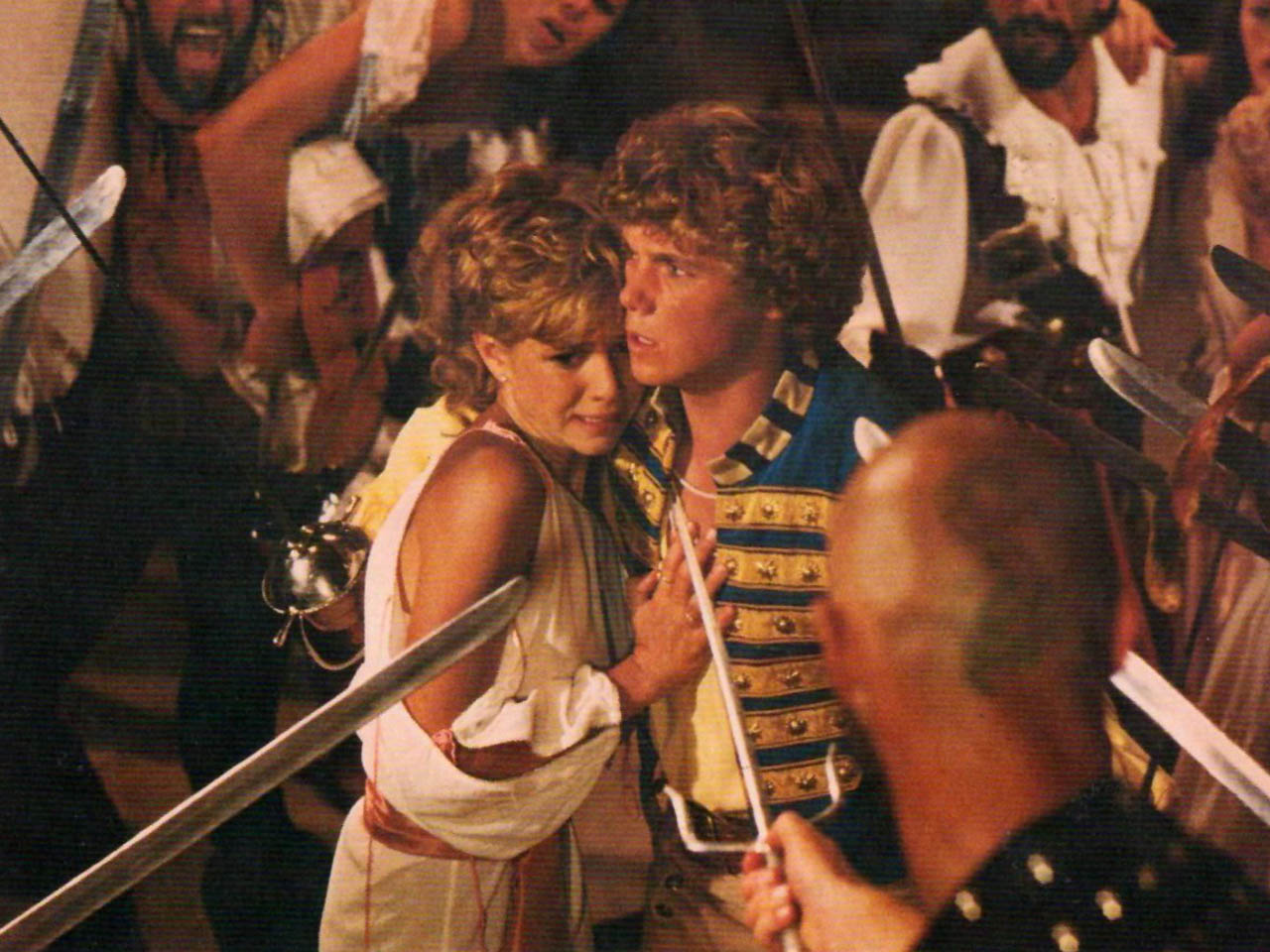 The Pirate Movie
Speaking of torture, have you had the misfortune of seeing The Pirate Movie?
Loosely based on The Pirates of Penzance, this musical romantic comedy is just not good at any of the three. The majority of the cast are not good singers. I felt no real chemistry between Kristy McNichol and Christopher Atkins. And I most definitely did not laugh.
Adding to the pain is the fact the film is just not that well made. This was one of the last films directed by Ken Annakin, and understandably so. It just lacked any sense of life visually. There was no strong connections between settings and cast. It looked as though people had just wandered in somewhere and went, "Guess we're filming here, no need to dress the set." Shots were either too barren with bad framing of the action, or just insanely busy and you couldn't tell where people were in the space.
Movies are a visual form of storytelling, and that means they're important. That was very much not the case with this film.
1982 Movie Reviews will return on Aug. 13 with Fast Times at Ridgemont High, Friday the 13th Part III, and An Officer and a Gentleman!
Fun Jug Media, LLC (operating TheNerdy.com) has affiliate partnerships with various companies. These do not at any time have any influence on the editorial content of The Nerdy. Fun Jug Media LLC may earn a commission from these links.
---