by September 8, 2018September 8, 2018 6:30 am EDT
|
When I was a young child, one of the more daring things one could do was watch a horror movie. Be that The Exorcist, Nightmare on Elm Street, Friday the 13th, or Halloween. I opted to skip The Exorcist, but the latter three I did watch.
Each gave me a good fright, with Freddy Kruger's knife gloves providing enough nightmare fuel for days. But the one that left the biggest impression on me was Halloween. Why? It's that damn John Carpenter theme song.
The infamous jingle stars with three simple piano notes before adding more filling piano melodies and an orchestra. It created such dread with my younger self, it made a lifelong impression. Even now as I hear the song, it still activates an uneasy tension in my stomach.
Anyway, I muse about the Halloween score because a new trailer for its most recent sequel headlines our new trailers of the week.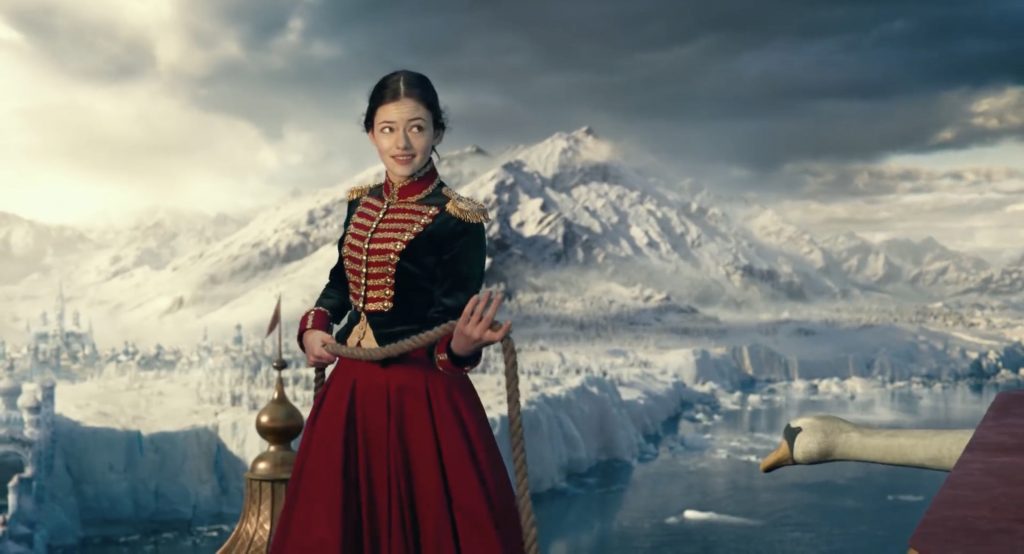 Halloween
Michael Myers is back, and the newest trailer for the horror flick lets us know that the killer is ready for some blood. The only thing standing in his way is Laurie Strode, played by Jamie Lee Curtis, who's ready for some revenge after the events of the first movie.
The Nutcracker and the Four Realms
The second trailer for The Nutcracker and the Four Realms continues to expand upon the mission young Clara is about to embark on. Given an unforgettable gift, she becomes the keeper of many secrets of the Four Realms. But in the fourth realm, Mother Ginger is enacting a war to attain full control, which she must stop.
Anna and the Apocalypse
What happens when you combine a Christmas movie and a zombie movie? You get Anna and the Apocalypse. When a zombie outbreak occurs on Christmas Dat, Anna must use all the merry spirit she can muster, which seems to be a lot judging from the trailer, to survive the undead in a Zombieland-like adventure.
BoJack Horseman
Our favorite anthropomorphic talking horse is back. BoJack Horseman is returning for its fifth season and it has BoJack struggling with drinking while trying to keep his life together, something he's doing a very poor job of.
Wildlife
Wildlife is Paul Dano's directorial debut based on Richard Ford's novel of the same name. The character-driven drama revolves around a married couple, portrayed by Academy Award nominees Carrie Mulligan and Jake Gyllenhaal, from the perspective of their son as their marriage falls apart. It's a stark portrait of the human struggle and heartbreak when somebody falls out of love.
---