Beginning Nov. 12, the Lifetime Christmas Movies 2021 parade begins.
This year will see 35 new movies debut on the popular cable channel.
Do keep in mind that this schedule is merely for the premieres of the new films. There will be plenty of repeat showings as well as movies from other years being broadcast again.
An Ice Wine Christmas

Starring Roselyn Sánchez & Lyriq Bent
11/12 at 8 p.m. ET.

A Picture Perfect Holiday

Starring Tatyana Ali, Henderson Wade & Dina Meyer
11/13 at 8 p.m. ET.

Dancing Through the Snow

Starring AnnaLynne McCord, Colin Lawrence and Bianca Lawrence
11/19 at 8 p.m. ET.

You Make it Feel Like Christmas

Starring Mary Antonini and Michael Xavier
11/20 at 8 p.m. ET.

Baking Spirits Bright

Starring Rekha Sharma and Dion Johnstone
11/21 at 8 p.m. ET.

Reba McEntire's Christmas in Tune

Starring Reba McEntire, John Schneider, Candice King and Justin David
11/26 at 8 p.m. ET.

Merry Liddle Christmas Baby

Starring Kelly Rowland and Thomas Cadrot
11/27 at 8 p.m. ET.

Miracle in Motor City

Starring Tia Mowry, Mark Taylor and Smokey Robinson
11/28 at 8 p.m. ET.
Welcome to the Christmas Family Reunion

Starring Michelle Argyris, Alonzo B. Slater and Asia'h Epperson
11/29 at 8 p.m. ET.

Saying Yes to Christmas

Starring Erika Prevost and Romaine Waite
11/30 at 8 p.m. ET.

Match Made in Mistletoe

Starring Natalie Lisinska & Damon Runyan
12/1 at 8 p.m. ET.

A Christmas Village Romance

Starring Jake Epstein, Jeni Ross and Oliver Renaud
12/2 at 8 p.m. ET.

A Christmas Dance Reunion

Starring Corbin Bleu and Monique Coleman
12/3 at 8 p.m. ET.

Kirk Franklin's A Gospel Christmas

Starring Demetria McKinney, Chaz Lamar Shepherd and Kirk Franklin
12/4 at 8 p.m. ET.

My Favorite Christmas Melody

Starring Mýa and Rainbow Sun Francks
12/5 at 8 p.m. ET.

Secretly Santa

Starring Alicia Dea Josipovoc and Travis Nelson
12/6 at 8 p.m. ET.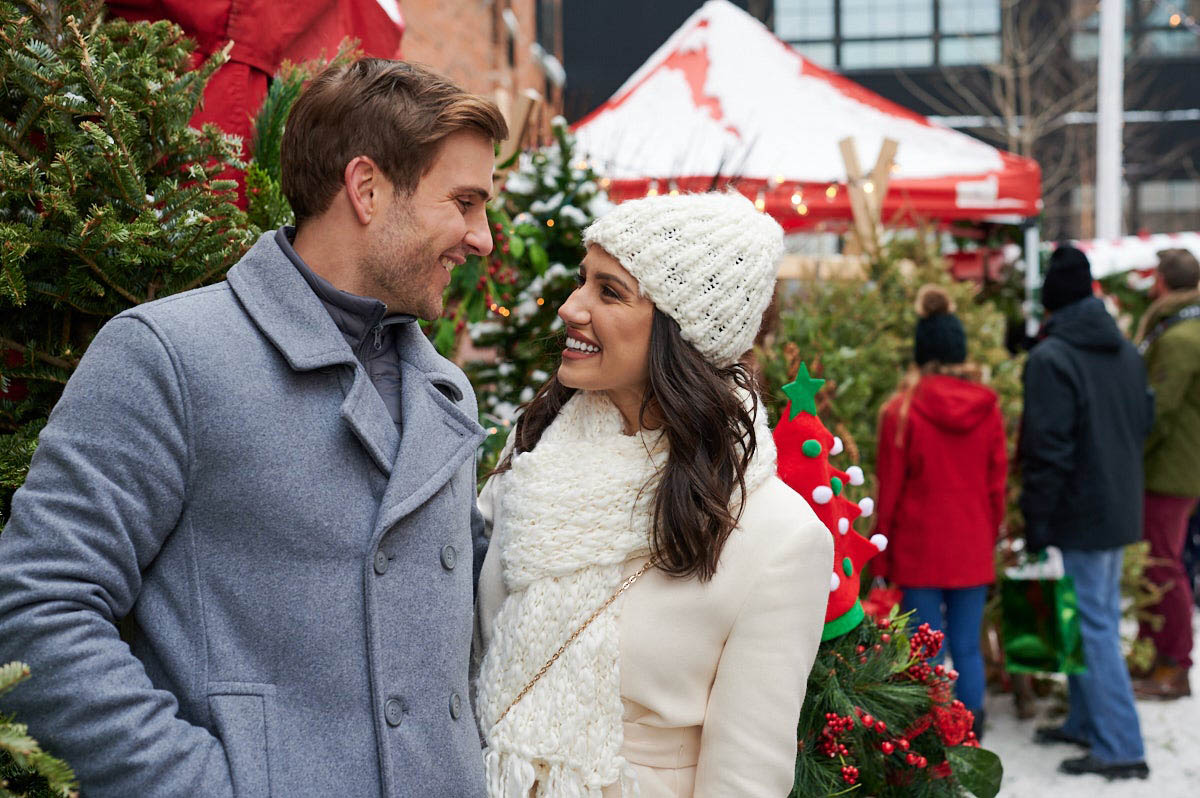 Christmas Movie Magic

Starring Holly Deveaux and Drew Seeley
12/7 at 8 p.m. ET.

Christmas With a Crown

Starring Marcus Rosner and Lisa Durupt
12/8 at 8 p.m. ET.

A Fiancé for Christmas

Starring Marie Osmond, Amanda Payton and Adam Gregory
12/9 at 8 p.m. ET.

Holiday in Santa Fe

Starring Mario Lopez, Emeraude Toubia, Aimee Garcia and Gia Lopez
12/10 at 8 p.m. ET.

The Holiday Fix Up

Starring Jana Kramer, Ryan McPartlin and Maria Menounos
12/11 at 8 p.m. ET.

People Presents: Blending Christmas

Starring Haylie Duff and Aaron O'Connell
12/12 at 8 p.m. ET.

Maps and Mistletoe

Starring Humberly González and Ronnie Row
12/13 at 8 p.m. ET.

Ghosts of Christmas Past

Starring Annie Clark and Dan Jeannotte
12/14 at 8 p.m. ET.

The Enchanted Christmas Cake

Starring Erica Durance and Robin Dunne
12/15 at 8 p.m. ET.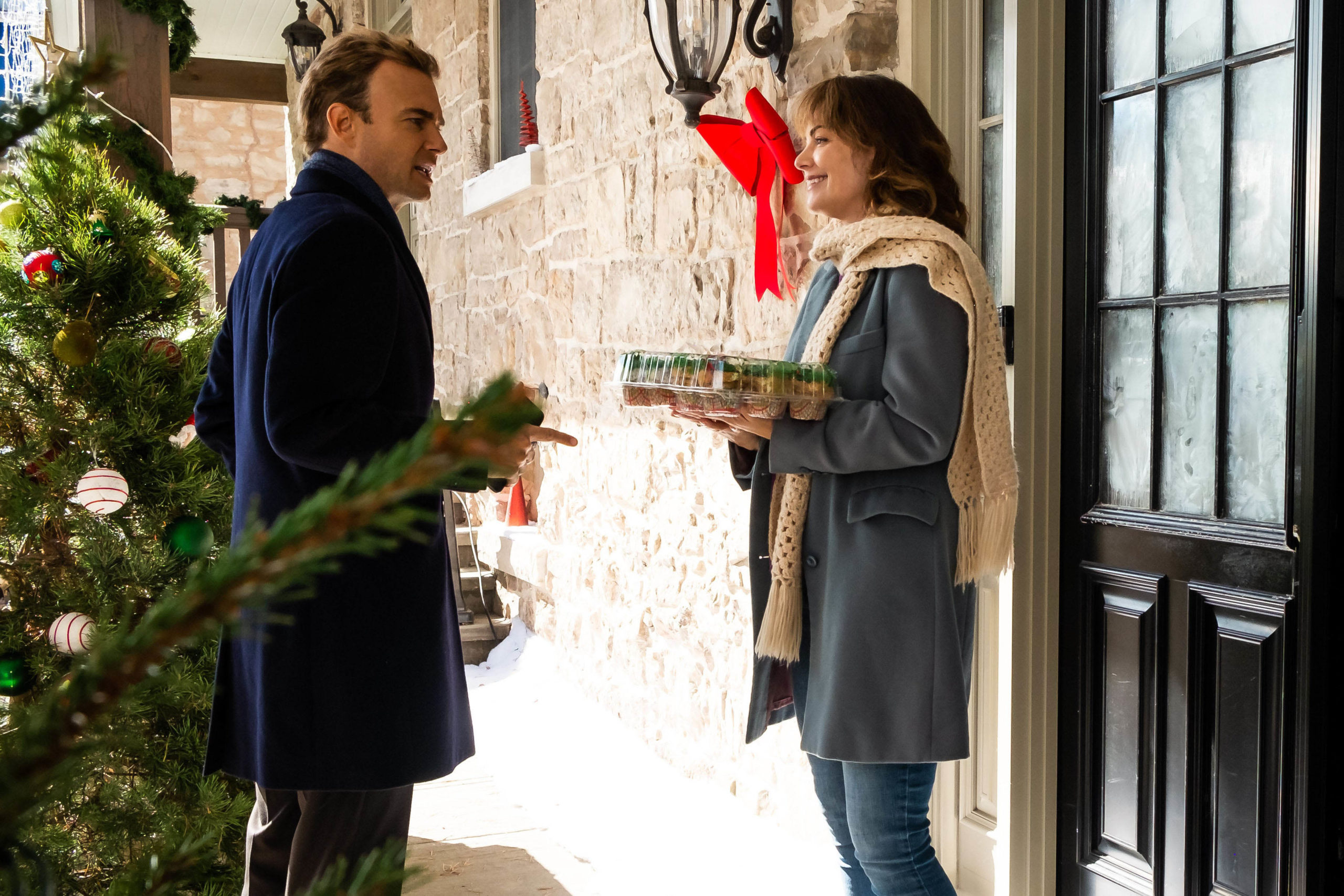 Christmas by Chance

Starring Winny Clarke and Jacob Blair
12/16 at 8 p.m. ET.

Mistletoe in Montana

Starring Melissa Joan Hart, Duane Henry and Jamey Sheridan
12/17 at 8 p.m. ET.

Toying With The Holidays

Starring Chad Michael Murray and Cindy Busby
12/18 at 8 p.m. ET.

Under the Christmas Tree

Starring Elise Bauman, Tattiawna Jones and Ricki Lake
12/19 at 8 p.m. ET.

Candy Cane Candidate

Starring Jacky Lai and Jake Epstein
12/20 at 8 p.m. ET.

The Christmas Ball

Starring Deidre Mullins, Nick Hendrix and Caroline Langrishe
12/21 at 8 p.m. ET.

It Takes a Christmas Village

Starring Brooke Nevins, Corey Sevier and Alli Chung
12/22 at 8 p.m. ET.

Rebuilding a Dream Christmas

Starring Meggan Kaiser, Zane Stephens and Bryson Jon Steele
12/23 at 8 p.m. ET.

Hot Chocolate Holiday

Starring Aubrey Reynolds and Jonny Swenson
12/24 at 8 p.m. ET.

Writing Around the Christmas Tree

Starring Krystal Joy Brown and Curtis Hamilton
12/25 at 8 p.m. ET.
Be sure to check Lifetime daily for additional airings of the Lifetime Christmas Movies.
---