Freeform has announced its 31 Nights of Halloween schedule for 2021, and let us just say that if you want to watch Hocus Pocus, you're in luck.
31 Nights of Halloween on Freeform has become a high point of the fall season in the U.S., and it seems Freeform is embracing it more than ever this year. But the fact that Hocus Pocus is being played this many times does seem like we may have finally hit maximum Hocus Pocus.
And we know Disney owns Freeform, but we're still not quite sure how Mrs. Doubtfire fits into the general theme of 31 Nights of Halloween, but we'll never turn down some Robin Williams.
The festivities kick off on Oct. 1, and we're ready!
WEEK OF OCTOBER 1
Friday, Oct. 1
2:30p/1:30c – Casper (1995)
5p/4c – The Addams Family (1991)
7p/6c – Addams Family Values
9p/8c – Hocus Pocus
Saturday, Oct. 2
7a/6c – The Goonies
9:35a/8:35c – Charlie and the Chocolate Factory
12:15p/11:15c – Casper (1995)
2:45p/1:45c – The Addams Family (1991)
4:50p/3:50c – Addams Family Values
6:55p/5:55c – Disney and Pixar's Monsters, Inc.
9p/8c – Disney and Pixar's Monsters University
11:30p/10:30c – Ghostbusters (1984)
Sunday, Oct. 3
7a/6c – Tim Burton's Corpse Bride
8:40a/7:40c – Ghostbusters (1984)
11:10a/10:10c – Matilda
1:15p/12:15c – Tim Burton's Corpse Bride
2:55p/1:55c – Tim Burton's The Nightmare Before Christmas
4:35p/3:35c – Hocus Pocus
6:45p/5:45c – Maleficent
8:50p/7:50c – Freeform Premiere Maleficent: Mistress of Evil
11:30p/10:30c – The Craft (1996)
WEEK OF OCTOBER 4
Monday, Oct. 4
12:30p/11:30c – Decorating Disney: Halloween Magic
1:30p/12:30c – The Goonies
4p/3c – Matilda
6p/5c – The Craft (1996)
8:30p/7:30c – Freeform Premiere Fright Night (2011)
12-2a / 11-1c – The Simpsons: Treehouse of Horror-thon
Tuesday, Oct. 5
10:30a/9:30c – Matilda
12:30p/11:30c – Casper (1995)
3p/2c – Shrek
5p/4c – Shrek 2
7p/6c – Shrek Forever After
9p/8c – Hocus Pocus
12-2a / 11-1c – The Simpsons: Treehouse of Horror-thon
Wednesday, Oct. 6
10:30a/9:30c – Casper (1995)
12:30p/11:30c – Shrek
2:30p/1:30c – Shrek 2
4:30p/3:30c – Shrek Forever After
6:30p/5:30c – Tim Burton's Corpse Bride
8-11p / 7-10c – The Simpsons: Treehouse of Horror-thon
12-2a / 11-1c – The Simpsons: Treehouse of Horror-thon
Thursday, Oct. 7
11:30a/10:30c – Tim Burton's Corpse Bride
1:30p/12:30c – Halloweentown
3:30p/2:30c – Charlie and the Chocolate Factory
6p/5c – Ghostbusters (1984)
8:30p/7:30c – Ghostbusters II
12a/11c – Freeform Premiere Jaws 3
Friday, Oct. 8
10:30a/9:30c – Ghostbusters (1984)
9-11p/8-10c – Family Guy – Halloween Episodes
12a/11c – Frankenweenie (2012)
Saturday, Oct. 9
9:10a/8:10c – Shrek
11:15a/10:15c – Shrek 2
1:20p/12:20c – Shrek Forever After
3:25p/2:25c – Hotel Transylvania 2
5:30p/4:30c – Hotel Transylvania 3: Summer Vacation
7:40p/6:40c – Hocus Pocus
9:50p/8:50c – The Addams Family (1991)
11:55p/10:55c – Addams Family Values
Sunday, Oct. 10
7a/6c – Shrek
9:05a/8:05c – Shrek 2
11:10a/10:10c – Shrek Forever After
1:15p/12:15c – Hotel Transylvania 2
3:20p/2:20c – Hotel Transylvania 3: Summer Vacation
5:30p/4:30c – Hocus Pocus
7:40p/6:40c – The Addams Family (1991)
9:45p/8:45c – Addams Family Values
11:50p/10:50c – Casper (1995)
WEEK OF OCTOBER 11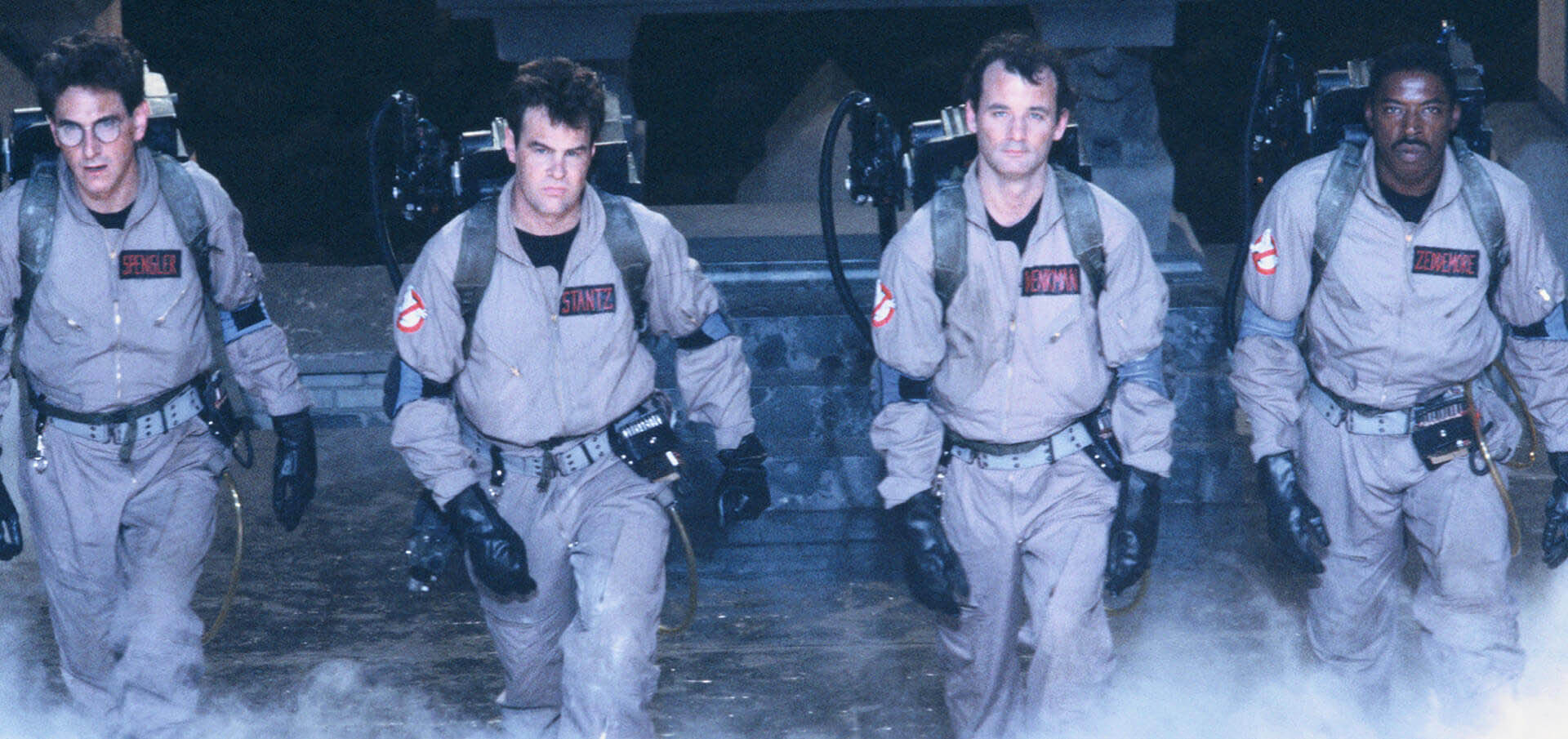 Monday, Oct. 11
11:30a/10:30c – Freeform Premiere Jaws
2:30p/1:30c – Freeform Premiere Jaws 2
5:05p/4:05c – Alien
7:45p/6:45c – Aliens
12-2a / 11-1c – The Simpsons: Treehouse of Horror-thon
Tuesday, Oct. 12
3p/2c – Decorating Disney: Halloween Magic
4p/3c – Casper (1995)
6:30p/5:30c – Tim Burton's The Nightmare Before Christmas
8p/7c – Mrs. Doubtfire
12-2a / 11-1c – The Simpsons: Treehouse of Horror-thon
Wednesday, Oct. 13
12:30p/11:30c – Casper (1995)
3p/2c – Halloweentown
5p/4c – Mrs. Doubtfire
8-11p / 7-10c – The Simpsons: Treehouse of Horror-thon
12-2a / 11-1c – The Simpsons: Treehouse of Horror-thon
Thursday, Oct. 14
1p/12c – Willy Wonka & the Chocolate Factory
3:30p/2:30c – Hook
6:45p/5:45c – Matilda
8:50p/7:50c – Hocus Pocus
Friday, Oct. 15
11a/10c – Matilda
9-11p / 8-10c – Family Guy – Halloween Episodes
Saturday, Oct. 16
7a/6c – Ghostbusters (1984)
9:30a/8:30c – Ghostbusters II
12p/11c – Mrs. Doubtfire
3:05p/2:05c – Men in Black (1997)
5:15p/4:15c – Freeform Premiere Men in Black II
7:15p/6:15c – Hocus Pocus
9:25p/8:25c – Maleficent
11:30p/10:30c – Freeform Premiere The House with a Clock in Its Walls
Sunday, Oct. 17
7:30a/6:30c – Mrs. Doubtfire
10:30a/9:30c – Men in Black (1997)
12:40p/11:40c – Men in Black II
2:40p/1:40c – The House with a Clock in Its Walls
5:10p/4:10c – Hocus Pocus
7:20p/6:20c – Hotel Transylvania 2
9:25p/8:25c – Hotel Transylvania 3: Summer Vacation
11:35p/10:35c – Disney and Pixar's Toy Story of TERROR!
12:05a/11:05c – Tim Burton's Corpse Bride
WEEK OF OCTOBER 18
Monday, Oct. 18
2p/1c – Tim Burton's Corpse Bride
4p/3c – Disney and Pixar's Toy Story of TERROR!
4:30p/3:30c – Hotel Transylvania 2
6:30p/5:30c – Hotel Transylvania 3: Summer Vacation
8:30p/7:30c – Casper (1995)
12-2a / 11-1c – The Simpsons: Treehouse of Horror-thon
Tuesday, Oct. 19
12:30p/11:30c – Pirates of the Caribbean: On Stranger Tides
3:40p/2:40c – X-Men: First Class
6:50p/5:50c – Men in Black (1997)
9p/8c – Men in Black II
12-2a / 11-1c – The Simpsons: Treehouse of Horror-thon
Wednesday, Oct. 20
10:30a/9:30c – X-Men: First Class
1:30p/12:30c – Freeform Premiere Cowboys & Aliens
4p/3c – Men in Black (1997)
6p/5c – Men in Black II
8-11p / 7-10c – The Simpsons: Treehouse of Horror-thon
12-2a / 11-1c – The Simpsons: Treehouse of Horror-thon
Thursday, Oct. 21
1p/12c – The Perfect Storm
4p/3c – The Craft (1996)
6:30p/5:30c – Freeform Premiere The Huntsman: Winter's War
9p/8c – Maleficent
Friday, Oct. 22
10:30a/9:30c – The Craft (1996)
9-11p / 8-10c – Family Guy – Halloween Episodes
12a/11c – Willy Wonka & the Chocolate Factory
Saturday, Oct. 23
7a/6c – Willy Wonka & the Chocolate Factory
9:30a/8:30c – Casper (1995)
11:50a/10:50c – Shrek
1:55p/12:55c – Shrek 2
4p/3c – Halloweentown
6:05p/5:05c – Hocus Pocus
8:15p/7:15c – Ghostbusters (2016)
11:30p/10:30c – Fright Night (2011)
Sunday, Oct. 24
7a/6c – Casper (1995)
9:30a/8:30c – Shrek
11:40a/10:40c – Shrek 2
1:45p/12:45c – Halloweentown
3:50p/2:50c – Tim Burton's The Nightmare Before Christmas
5:30p/4:30c – Ghostbusters (2016)
8:45p/7:45c – Hocus Pocus
10:55p/9:55c – Mrs. Doubtfire
WEEK OF OCTOBER 25
Monday, Oct. 25
1p/12c – Decorating Disney: Halloween Magic
2p/1c – The Goonies
4:30p/3:30c – Scared Shrekless
5p/4c – Shrek
7p/6c – Shrek 2
9p/8c – Shrek Forever After
12-2a / 11-1c – The Simpsons: Treehouse of Horror-thon
Tuesday, Oct. 26
12p/11c – The Goonies
2:30p/1:30c – Scared Shrekless
3p/2c – Shrek
5p/4c – Shrek 2
7p/6c – Shrek Forever After
9p/8c – Maleficent
12-2a / 11-1c – The Simpsons: Treehouse of Horror-thon
Wednesday, Oct. 27
1p/12c – Charlie and the Chocolate Factory
3:30p/2:30c – Casper (1995)
6p/5c – Matilda
8-11p / 7-10c – The Simpsons: Treehouse of Horror-thon
12-2a / 11-1c – The Simpsons: Treehouse of Horror-thon
Thursday, Oct. 28
11:30a/10:30c – Casper (1995)
2p/1c – Matilda
4p/3c – Ghostbusters (1984)
6:30p/5:30c – The Craft (1996)
9p/8c – Hocus Pocus
12a/11c – Frankenweenie (2012)
Friday, Oct. 29
12:30p/11:30c – Men in Black (1997)
9-11p / 8-10c – Family Guy – Halloween Episodes
12a/11c – Men in Black II
Saturday, Oct. 30
7a/6c – Decorating Disney: Halloween Magic
8a/7c – Ghostbusters (1984)
10:30a/9:30c – Men in Black (1997)
12:35p/11:35c – Men in Black II
2:35p/1:35c – Goosebumps (2015)
5:05p/4:05c – Freeform Premiere Goosebumps 2: Haunted Halloween
7:10p/6:10c – Tim Burton's The Nightmare Before Christmas
8:50p/7:50c – Hocus Pocus
11p/10c – Freeform Premiere Miss Peregrine's Home for Peculiar Children
Sunday, Oct. 31
7a/6c – Miss Peregrine's Home for Peculiar Children
10a/9c – Goosebumps (2015)
12:30p/11:30c – Goosebumps 2: Haunted Halloween
2:35p/1:35c – Hocus Pocus
4:45p/3:45c – Casper (1995)
7:15p/6:15c – Maleficent
9:20p/8:20c – Hocus Pocus
11:30p/10:30c – Ghostbusters (1984)
---