by December 26, 2018December 26, 2018 7:30 am EST
|
As filming continues on Star Wars The Mandalorian, numerous rumors have surfaced about characters appearing in the series. One of the most persistent rumors is some of the bounty hunters from The Empire Strikes Back would be appearing. On Christmas Day, series mastermind Jon Favreau gifted fans with at least a partial confirmation.
Yes, this does appear to be the robotic bounty hunter IG-88, but we should note there do appear to be a few differences here. First, an official image from the official Star Wars website.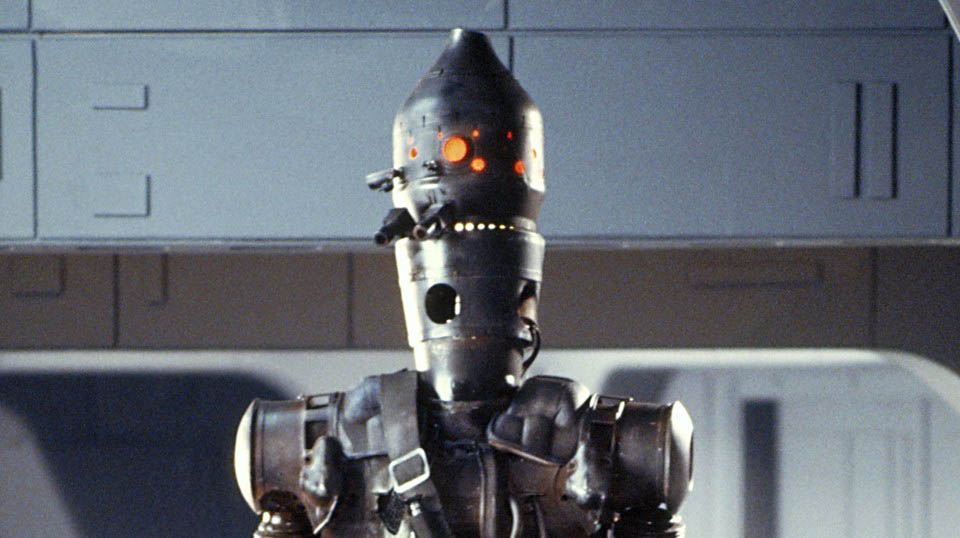 Note that the picture from Favreau, the IG appears to be missing the large red eye as well as the "shoulder pads." While we feel this is indeed IG-88 in The Mandalorian, we can't say it definitely. The series is set some 13 or so years later after we last saw the evil robot on screen, so things can change, but we also must remember that there were multiple IG droids produced in Star Wars canon.
Despite the differences, we do feel it's IG-88, but do remember to take a grain of salt for now.
No word as of yet as to when The Mandalorian will premiere, but we do know it will air on Disney Plus, which is due to launch in late 2019.
---