by October 10, 2020October 10, 2020 10:30 am EDT
|
Welcome to an exciting year-long project here at The Nerdy. 1980 was an exciting year for films giving us a lot of films that would go on to be beloved favorites and cult classics. It was also the start to a major shift in cultural and societal norms, and some of those still reverberate to this day.
We're going to pick and choose which movies we hit, but right now the list stands at nearly three dozen.
Yes, we're insane, but 1980 was that great of a year for film.
The articles will come out – in most cases – on the same day the films hit theaters in 1980 so that it is their true 40th anniversaries. All films are also watched again for the purposes of these reviews and are not being done from memory. In some cases, it truly will be the first time we've seen them.
This time around it's Oct. 10, 1980, and we're off to see Private Benjamin!
Quick side note: Since we launched this series this year, we've discovered that Vintage Video Podcast is doing the exact same project with two differences: First, it's audio (naturally), and second, they are doing every major film. We've listened to a couple of episodes and it's fun checking off their thoughts against my own. Check them out over at Vintage Video Podcast.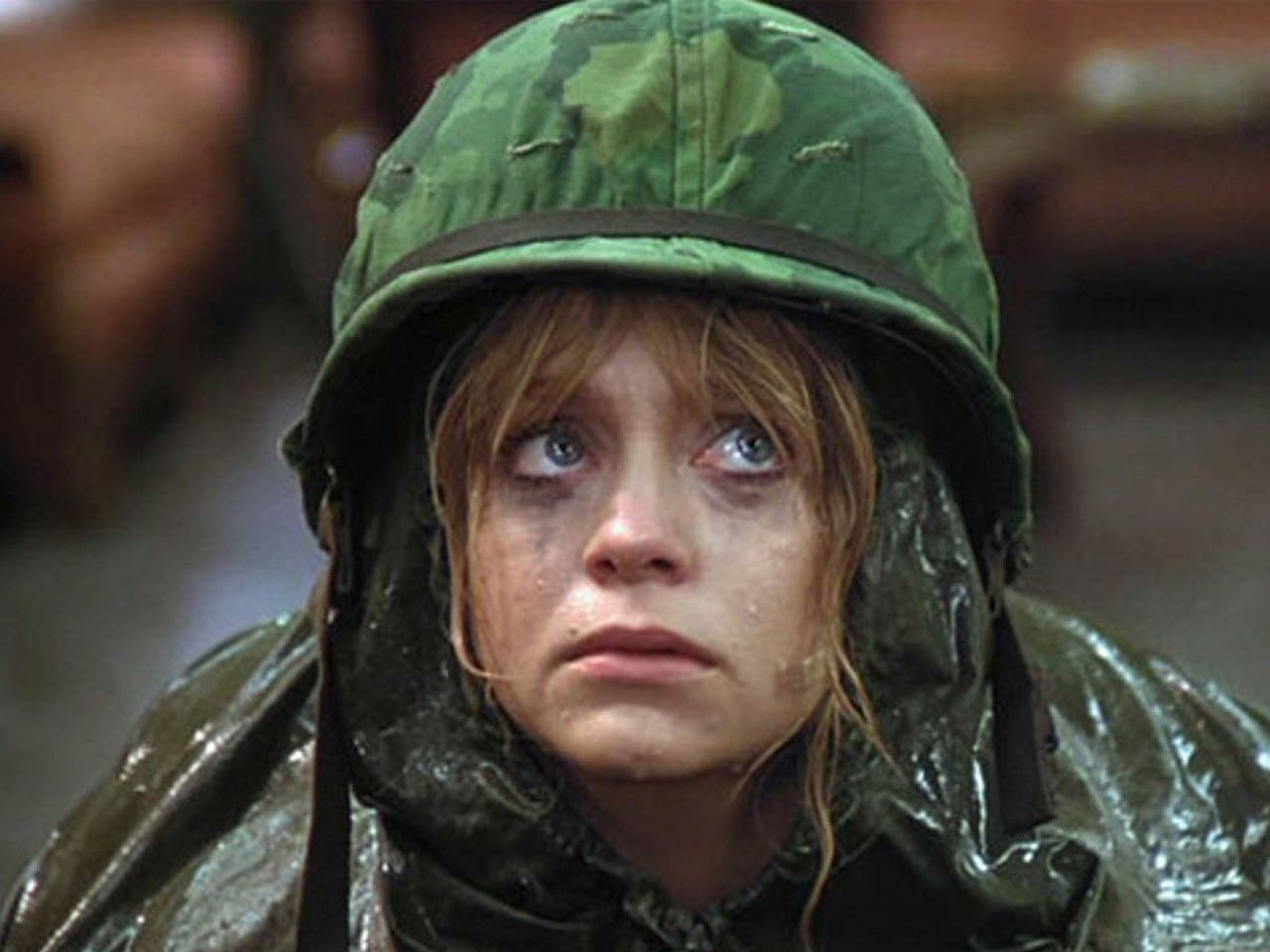 Private Benjamin
One issue I'm finding with this project is I have way fonder memories for some movies than I should. When it comes to Private Benjamin, what you remember is the first third of the film. The second and third acts are seeming sequels to the first act as opposed to being part of the same film.
Private Benjamin follows Goldie Hawn's character as she goes from a pampered life to being in boot camp when she signs up for the Army on a whim. It's a fun romp for a while, elevated by Eileen Brennan as Captain Doreen Lewis who is just genius in this part.
However, she graduates boot camp fairly early on, and then the second act moves into an unexpected area about the sexual assault of women. While a fine topic to tackle, it just seems completely separated from the first part of the film.
After that winds up, we get to the final act which transitions to another theme of taking Benjamin back to being dependent on a man. She completely regresses, leaves the army (somehow… it's never clear how she left the Army.) and finds herself learning some of the same lessons she learned earlier in the film.
While Benjamin ends the film in a good place (other than the seemingly endless walking away shot that occurs during the credits), you just wonder why the film seems so disconnected. It felt like multiple episodes of a sitcom – which actually did happen to the property in the early 1980s – and not one cohesive movie.
It's still an amusing watch, and Goldie Hawn is fun as always, but the plot definitely needed some reworking.
1980 movie reviews will return on Oct. 14 with Fade to Black!
Fun Jug Media, LLC (operating TheNerdy.com) has affiliate partnerships with various companies. These do not at any time have any influence on the editorial content of The Nerdy. Fun Jug Media LLC may earn a commission from these links.
---