by December 26, 2018December 26, 2018 9:30 am EST
|
It's been a long wait, but finally, after decades, we have a live-action Transformers movie. Okay, maybe I'm being snarky, but the truth is that Bumblebee is not just the first good movie to bear the Transformers brand, it's a just-plain-good movie.
Get that rewind button ready. While Michael Bay's Transformers movies take place in a modern-day setting, Bumblebee rewinds things way back to where the Transformers live in our hearts: the 1980s.
It's Coherent
It's 1987 and Charlie (Hailee Steinfeld) is on the cusp of turning 18 (you could say she's on the Edge of Seventeen…). She's excited to grow up and feels trapped in her home where her mother has moved on from her father's passing while Charlie herself continues to ache as she tinkers away at the Corvette she and her father had worked on. Meanwhile, Autobot B-127 has crash-landed on earth after escaping from Cybertron, where the Decepticons have already won the war. All at once, the human (American) military is introduced to alien life, non-organic life, and Autobot and Decepticons. They don't handle it well.
Eventually, Charlie and B-127's paths cross when she finds him, turned into a Volkswagen Beetle, in the back lot of the garage-meets-junkyard she trolls for Corvette parts.
What happens from there is the most coherent a Transformers movie has ever been. There isn't much to spoil, but I'll try not to spoil it. It works because, at its core, Bumblebee is a classic story. Two unlikely friends bonding and protecting each other and, in the processing helping them become themselves. Bumblebee and Charlie are equal partners in this relationship. He's not a quirky robot who uses the radio to constantly quip, and she's not a manic pixie dream girl there for us to layer fantasies on/-to. They're both fully fleshed-out characters.
The adventure they have together feels like it would be at home in an 80s movie. Awkward teen romance, toilet-paper mischief, exciting chases from authority figures, and night battles brightly lit by spotlights. The volume is turned up on a lot of this, but these all felt like moments straight out of something like E.T. and Goonies. Steven Spielberg's name in the credits feels justified for once.
When the action gets really rolling, all of this grounds it. When Charlie is scrambling up a ladder, we're seeing someone we got to have adventures with – quiet moments about friends bonding where the fate of the world isn't in the balance. When the fate of the world is in the balance, then, it the stakes are meaningful.
The action itself is also shot much more competently. The battles between the robots are big and bombastic, but they're visceral and intimate, too. They're living beings battling for their lives. Meanwhile, the tiny humans are rushing into the fray like we'd expect a Transformer's friend to do, and they feel appropriately small but still important, still real.
The Transformers look like Transformers!
Bumblebee isn't the only Transformer we meet in the movie, as you might have guessed, and because this movie is being held up as a prequel to Michael Bay's decade of nonsense the movie is still somewhat beholden to the ideas in those movies. Transformer mouths still look kind of weird, and there's a lot of pseudo-organic tech stuff happening when you get a peek into a robot's innards.
But that stuff is subdued. Someone high up into this production must've realized the simple fact that Transformers have stayed popular throughout the years at least in part because they have memorable designs with clean lines and bright colors. The movie doesn't spend nearly as much time worrying about making them work perfectly or making sure all the mass is retained and works harder at making Bumblebee look like freakin' Bumblebee. Concessions are made to the whole live-action thing, but they can be overlooked. The movie never seems worried about making the Transformers cool because it already knows they're cool. When we see shots of Cybertron during the movie's opening moments, we see good and evil robot alike that looks like it looked in the cartoon. Optimus Prime looks like Optimus Prime. Soundwave is easily identifiable as Soundwave. And they look great.
One of the biggest things is the transformation animation the CG team build for Bumblebee himself. It happens fast. And it looks good. It looks believable but has that crucial tschz-tschz-tschz sound effect, and it isn't just countless gears whirring to explain how the transformation works. The movie just assumes we know that Transformers can do the thing they're named for and gives it to us. Director Travis Knight uses the sequence for comedy, action, and drama. When Bumblebee leaps into the air and transforms around Charlie, it's a fist-pumping cool moment and one of my very favorite in the movie.
What it Doesn't Do (makes it great)
It's funny to me that most of what makes Bumblebee great is what the movie doesn't do. The core of Transformers is strong on its own. Good robots fighting evil ones to protect Earth. Optimus Prime making grand statements about the preciousness of life. Decepticons decepting. I'm not going to pretend that the Transformers cartoon had good writing. It was a dumb show a lot of the time. But that base concept is so cool that we still love it after decades. Some of Hollywood's biggest moviemaking mistakes (and financial successes) have involved someone giving the kingdom keys to a dude who likes explosions and slow-motion action. Just like taking the DC Universe out of Zack Snyder's hands has done wonders for those movies, taking Transformers away from Michael Bay is Hasbro's best idea since "what if we had Marvel write a story about these dumb transforming toys." The movie doesn't try to change the designs. It doesn't turn the movie into a teen romance. It doesn't reach for the stars with concepts like the Allspark. It's a movie about friendship. It's about two people – Bumblebee is a person – who care about each other and see the other's loneliness.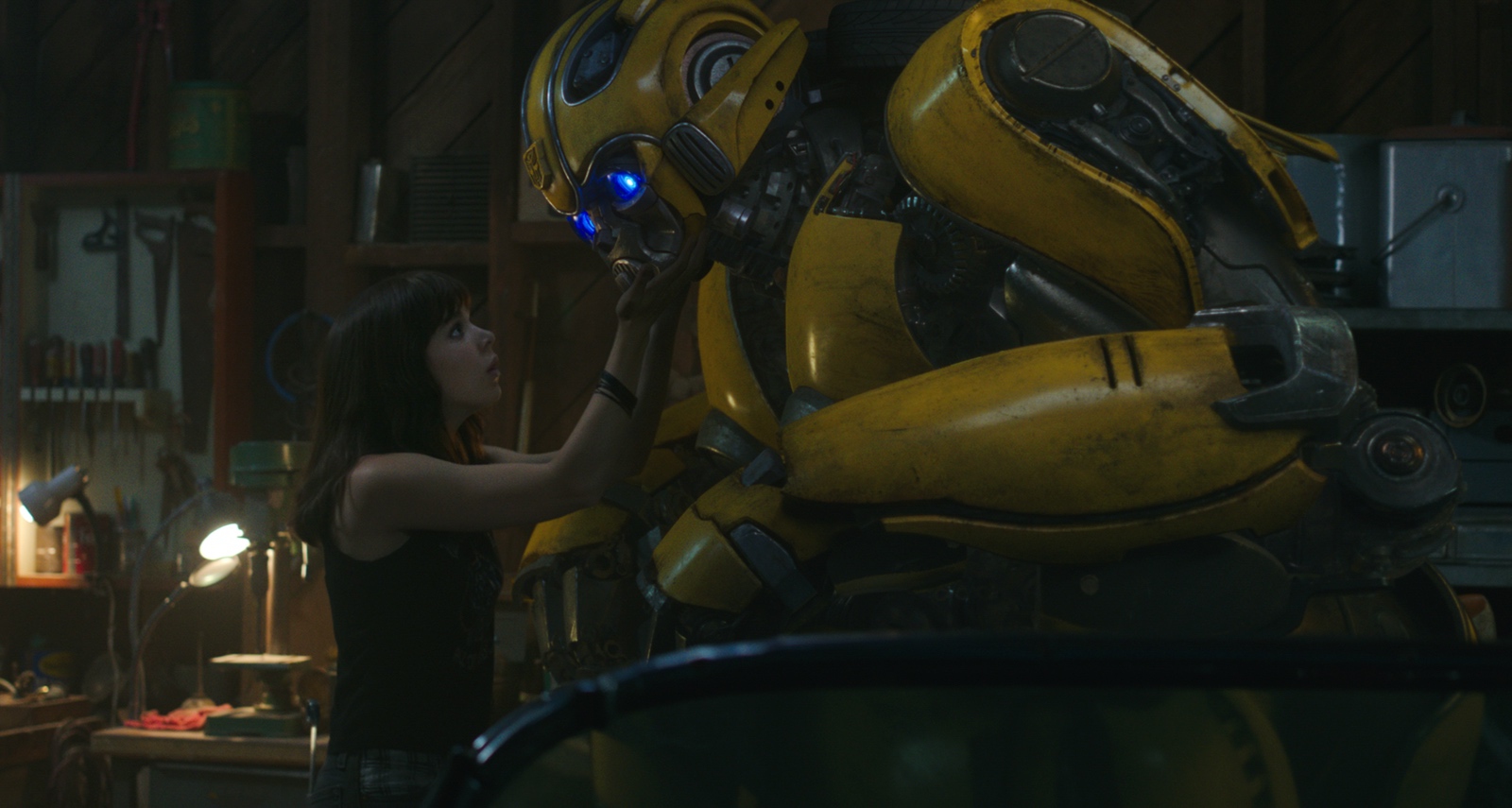 Bumblebee is a really good movie and, for once, I'm hoping for rather than dreading the idea of a Transformers sequel. I want to see all my cool robot friends get their due.
---