by July 15, 2023July 15, 2023 10:30 am EDT
|
Welcome to an exciting year-long project here at The Nerdy. 1983 was an exciting year for films giving us a lot of films that would go on to be beloved favorites and cult classics. It was also the start to a major shift in cultural and societal norms, and some of those still reverberate to this day.
We're going to pick and choose which movies we hit, but right now the list stands at nearly four dozen.
Yes, we're insane, but 1983 was that great of a year for film.
The articles will come out – in most cases – on the same day the films hit theaters in 1983 so that it is their true 40th anniversary. All films are also watched again for the purposes of these reviews and are not being done from memory. In some cases, it truly will be the first time we've seen them.
This time around, it's July 15th, 1983, and we're off to see Staying Alive!
Quick side note: Since we launched this series this year, we've discovered that Vintage Video Podcast is doing the exact same project with two differences: First, it's audio (naturally), and second, they are doing every major film. We've listened to numerous episodes and it's fun checking off their thoughts against my own. Check them out over at Vintage Video Podcast.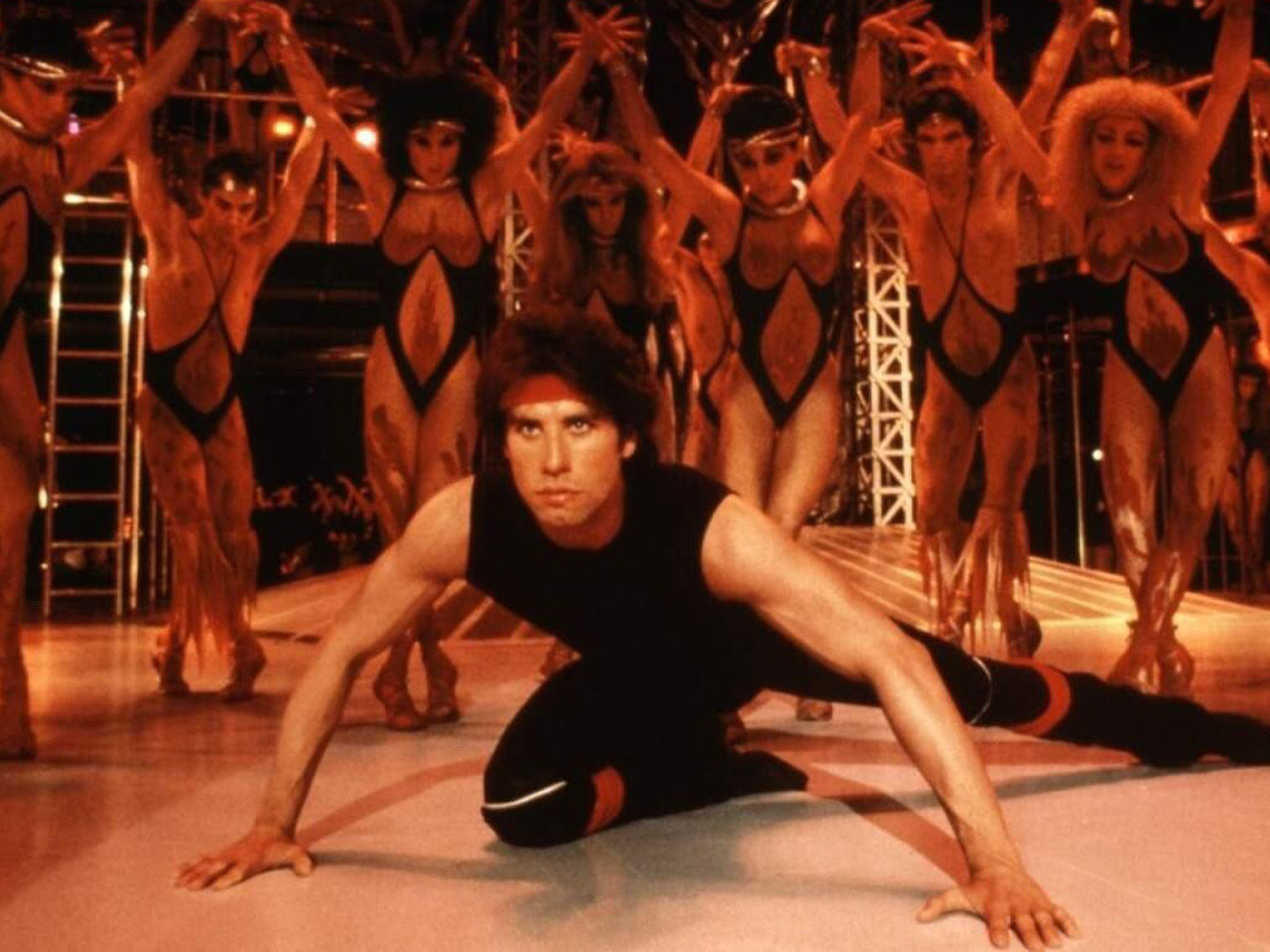 Staying Alive
One of the things I like about this crazy project of mine is that it allows me to watch movies I never saw back in the day. Mind you, when Staying Alive came out, I was 11. I hadn't seen Saturday Night Fever yet, so its sequel meant nothing to me.
Over the years I've heard it's not good, but I still went in with a fairly open mind.
Folks, this movie isn't bad, it's a crime against the art form known as film.
It is honestly one of the worst movies I've ever watched. And I think what makes it that way is it takes itself so seriously. At every turn you can tell this film thinks that it is the most important thing ever committed to celluloid.
One of the biggest issues with the story is it establishes that everything is building toward this dance musical that will be unlike anything anyone has seen before. You can't just be 'a dancer' to be in it, you have to be 'A DANCER.' And only Tony (John Travolta) can possibly perform this intense part that crushes one male dancer.
Yeah, you know, Tony. The guy who was just dancing in clubs for fun in the first one and is now a dance instructor somehow.
The entire movie builds towards the opening of "Satan's Alley," and it is the most laughable dance production I think I've ever seen in a movie. "Overhyped and underdelivering" doesn't adequately describe how bad this sequence is.
And then there is the issue of Tony. While his antiquated views were somehow good-natured in the first film, in this one they're just awful and clownish. Add in newcomer Laura (Finola Hughes), and you begin rooting for someone to roll marbles onto the stage while they 'dance.'
Even as a morbid curiosity, I suggest you avoid this film. It is a burning garbage pile of awfulness.
1983 Movie Reviews will return on July 22, 2023 with Jaws 3 and Mr. Mom!
Fun Jug Media, LLC (operating TheNerdy.com) has affiliate partnerships with various companies. These do not at any time have any influence on the editorial content of The Nerdy. Fun Jug Media LLC may earn a commission from these links.
---