by July 8, 2023July 8, 2023 10:30 am EDT
|
Welcome to an exciting year-long project here at The Nerdy. 1983 was an exciting year for films giving us a lot of films that would go on to be beloved favorites and cult classics. It was also the start to a major shift in cultural and societal norms, and some of those still reverberate to this day.
We're going to pick and choose which movies we hit, but right now the list stands at nearly four dozen.
Yes, we're insane, but 1983 was that great of a year for film.
The articles will come out – in most cases – on the same day the films hit theaters in 1983 so that it is their true 40th anniversary. All films are also watched again for the purposes of these reviews and are not being done from memory. In some cases, it truly will be the first time we've seen them.
This time around, it's July 8th, 1983, and we're off to see Class!
Quick side note: Since we launched this series this year, we've discovered that Vintage Video Podcast is doing the exact same project with two differences: First, it's audio (naturally), and second, they are doing every major film. We've listened to numerous episodes and it's fun checking off their thoughts against my own. Check them out over at Vintage Video Podcast.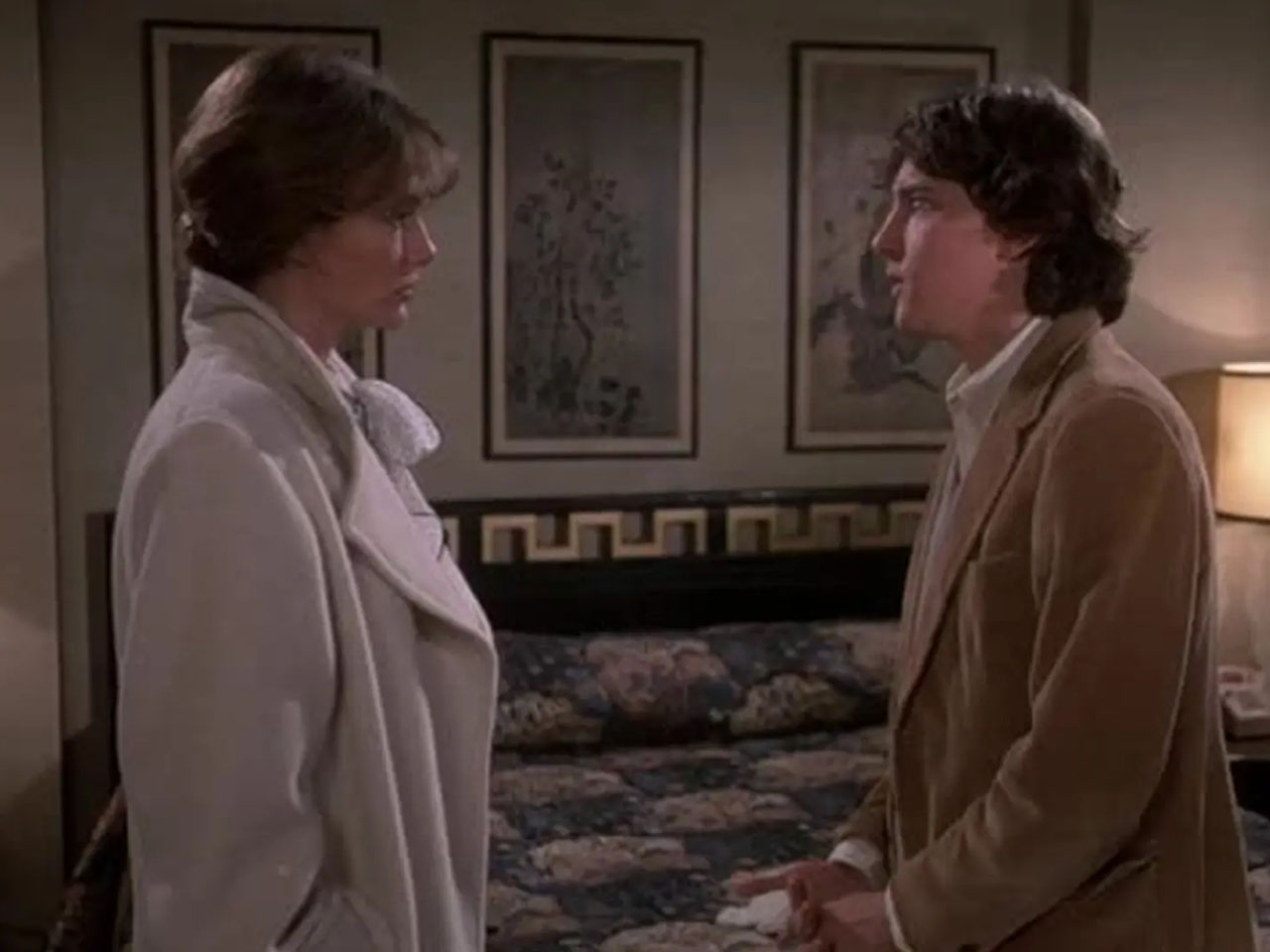 Class
Perhaps it was filmmakers having grown up with The Graduate but there seemed to be a real trend of younger men sleeping with older women in the 80s films. Class joins the likes of Private Lessons, My Tutor, and Valley Girl – to be fair, in that last one they never slept together.
Jonathan Ogner (Andrew McCarthy) heads to a prestigious prep school and is put in a room with Skip Burroughs IV (Rob Lowe). One night, Skip suggests Jonathan use a fake ID and head to an actual bar to pick up a woman. He ends up with Ellen (Jacqueline Bisset) who takes pity on him when another woman makes fun of him.
They begin an affair but they only later discover she is Skip's mom. Oh, the horror that you totally saw coming!
I really didn't have many issues with the film until they started implying Ellen had mental issues. Fairly late in the story she is just written out of the remainder of the film as she is sent off to a mental hospital. This drastically reframes the affair Jonathan and Ellen had because now you must question if it was her mental issues at work or if they had genuine feelings for one another. Was Jonathan taking advantage of her? Was she of him? It was an odd curveball that truly didn't need to happen. The film would have worked perfectly well without it and would have actually been stronger for it.
Class was working up until the mental hospital issue, and then it just completely falls apart because you have too many questions about the motivations of the characters and you end end up receiving no answers.
1983 Movie Reviews will return on July 15, 2023 with Staying Alive!
Fun Jug Media, LLC (operating TheNerdy.com) has affiliate partnerships with various companies. These do not at any time have any influence on the editorial content of The Nerdy. Fun Jug Media LLC may earn a commission from these links.
---