by July 1, 2023July 1, 2023 10:30 am EDT
|
Welcome to an exciting year-long project here at The Nerdy. 1983 was an exciting year for films giving us a lot of films that would go on to be beloved favorites and cult classics. It was also the start to a major shift in cultural and societal norms, and some of those still reverberate to this day.
We're going to pick and choose which movies we hit, but right now the list stands at nearly four dozen.
Yes, we're insane, but 1983 was that great of a year for film.
The articles will come out – in most cases – on the same day the films hit theaters in 1983 so that it is their true 40th anniversary. All films are also watched again for the purposes of these reviews and are not being done from memory. In some cases, it truly will be the first time we've seen them.
This time around, it's July 1st, 1983, and we're off to see Stroker Ace!
Quick side note: Since we launched this series this year, we've discovered that Vintage Video Podcast is doing the exact same project with two differences: First, it's audio (naturally), and second, they are doing every major film. We've listened to numerous episodes and it's fun checking off their thoughts against my own. Check them out over at Vintage Video Podcast.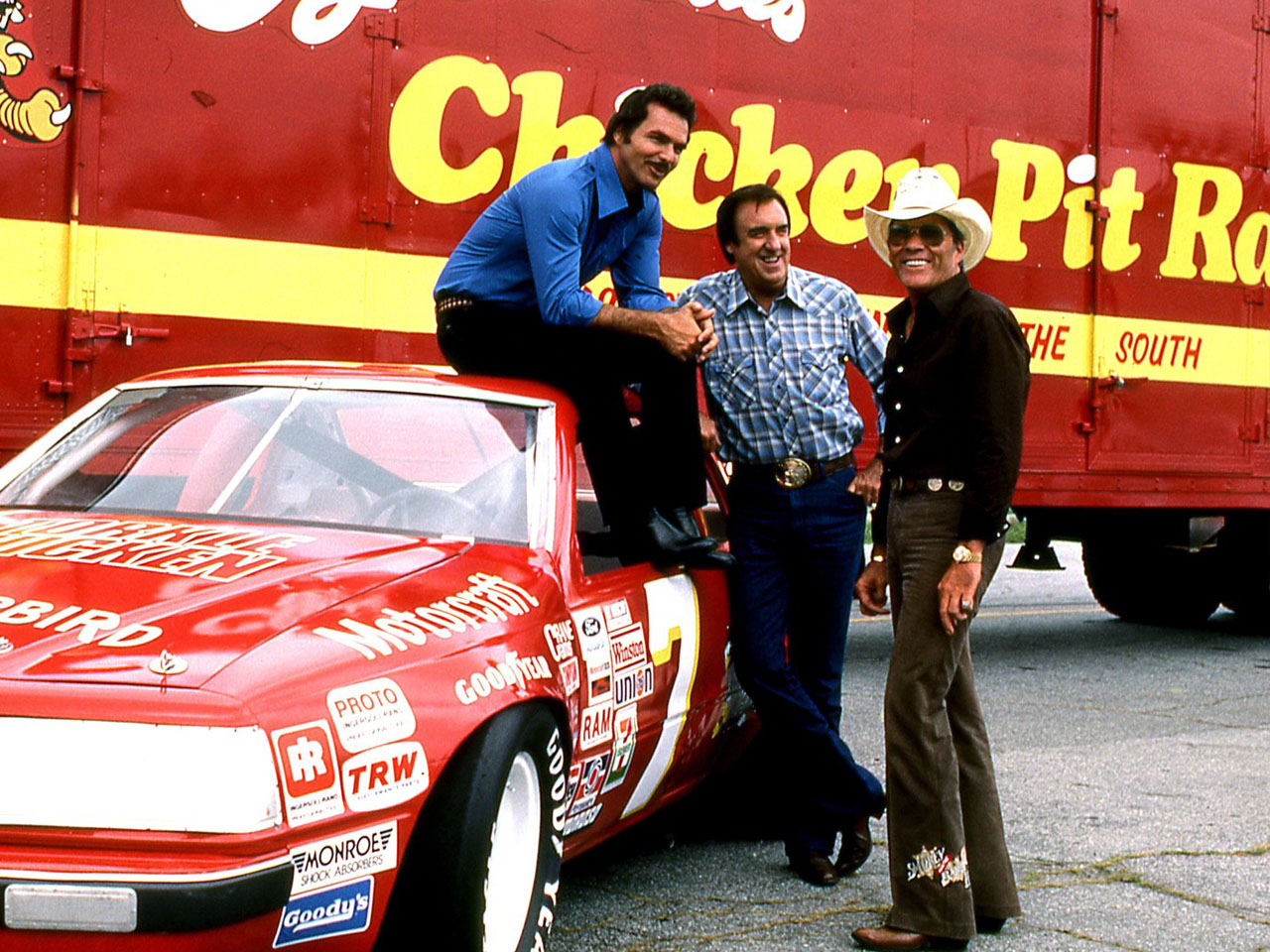 Stroker Ace
Burt Reynolds and director Hal Needham had a successful partnership with Smokey and the Bandit, Hooper, Smokey and the Bandit II, The Cannonball Run, and so it made sense they would team up again for Stroker Ace. Sadly, this is not a good movie. It's not even really a passable movie. It's a bunch of friends having a party in front of a camera more than anything and it makes for an incredibly boring bunch of nonsense.
Stroker Ace is one of NASCAR's top drivers, but he has some issues with keeping a sponsor. He signs on with Clyde Torkle (Ned Beatty) to be sponsored by his Chicken Pit restaurants. Sadly, he didn't read the contract first and he is consistently put into situations he finds embarrassing.
It is clear that Needham and Reynolds thought they had a license to print money and they went very wrong here. Reynolds is still just playing the same character again. There is no real difference here between him and the Bandit, and it feels like he is phoning it in. Jim Nabors is really not doing much with the role of the mechanic, and Loni Anderson was fine in her part, but it was certainly nothing spectacular.
Needham and Reynolds would team up one more time for Cannonball Run II, so it's clear that the results of their collaborations became a case of diminishing returns.
1983 Movie Reviews will return on July 8, 2023 with Class!
Fun Jug Media, LLC (operating TheNerdy.com) has affiliate partnerships with various companies. These do not at any time have any influence on the editorial content of The Nerdy. Fun Jug Media LLC may earn a commission from these links.
---