by January 28, 2023January 28, 2023 9:30 am EST
|
Welcome to an exciting year-long project here at The Nerdy. 1983 was an exciting year for films giving us a lot of films that would go on to be beloved favorites and cult classics. It was also the start to a major shift in cultural and societal norms, and some of those still reverberate to this day.
We're going to pick and choose which movies we hit, but right now the list stands at nearly four dozen.
Yes, we're insane, but 1983 was that great of a year for film.
The articles will come out – in most cases – on the same day the films hit theaters in 1983 so that it is their true 40th anniversary. All films are also watched again for the purposes of these reviews and are not being done from memory. In some cases, it truly will be the first time we've seen them.
This time around, it's January 28, 1983, and we're off to see Sacred Ground!
Quick side note: Since we launched this series this year, we've discovered that Vintage Video Podcast is doing the exact same project with two differences: First, it's audio (naturally), and second, they are doing every major film. We've listened to numerous episodes and it's fun checking off their thoughts against my own. Check them out over at Vintage Video Podcast.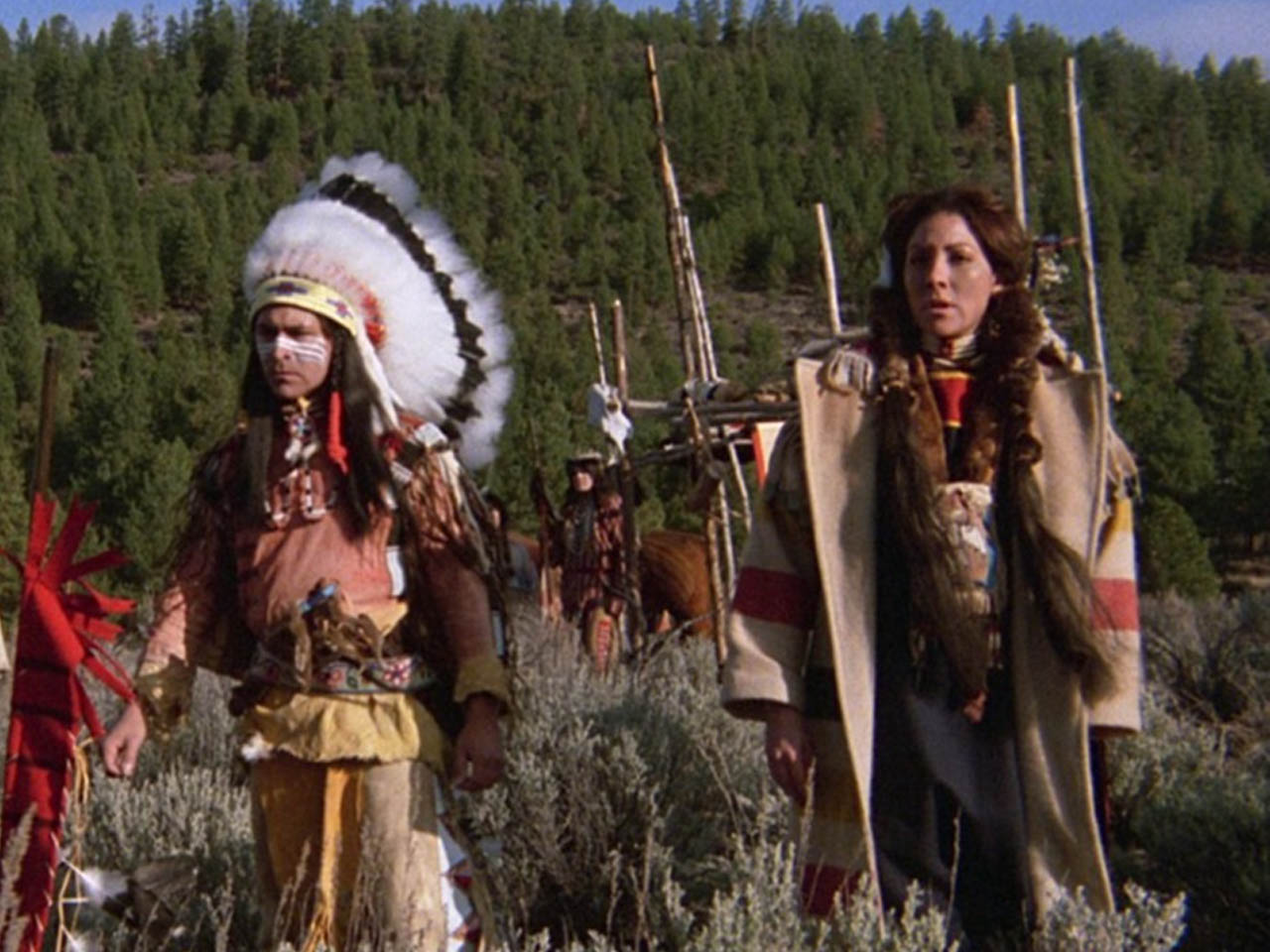 Sacred Ground
Every so often while doing these nostalgia reviews, it becomes a chase to find the films. Some times it can be a well-known movie, but yet it's still not easy to find. Sacred Ground seems to be in the opposite camp as I had never heard of this film, no one I know has heard of this film, and I found it in like 10 seconds.
Now… lets see if we can find a way to put it in the other camp.
On the most basic level, this movie should be fine. It's your most basic revenge story with a Native American twist to it. But you can't help but to continue feeling icky throughout. And when I do these reviews I try to put myself in the mindset of 40 years ago, and this film would have been perfectly acceptable at the time by most people, but now it just feels wrong, and tasteless on many levels.
All of that aside, Charles B. Pierce shot a really nice-looking film. It was shot in Oregon and he did a wonderful job of capturing the beauty of the nature and mixing it with a rustic feeling. The cast is filled with "Oh, that guy!" character actors that make for a fun spotting game. But int he end of the day it somehow feels more like a TV film that played one Sunday night and was possibly never run again.
It's not necessarily a bad film, it's just one that feels like perhaps it would be best left to the pages of film history of just having existed.
1983 Movie Reviews will return on Feb. 4, 2023 with The Entity and Videodrome!
Fun Jug Media, LLC (operating TheNerdy.com) has affiliate partnerships with various companies. These do not at any time have any influence on the editorial content of The Nerdy. Fun Jug Media LLC may earn a commission from these links.
---