by June 9, 2023June 9, 2023 4:42 pm EDT
|
Welcome to an exciting year-long project here at The Nerdy. 1983 was an exciting year for films giving us a lot of films that would go on to be beloved favorites and cult classics. It was also the start to a major shift in cultural and societal norms, and some of those still reverberate to this day.
We're going to pick and choose which movies we hit, but right now the list stands at nearly four dozen.
Yes, we're insane, but 1983 was that great of a year for film.
The articles will come out – in most cases – on the same day the films hit theaters in 1983 so that it is their true 40th anniversary. All films are also watched again for the purposes of these reviews and are not being done from memory. In some cases, it truly will be the first time we've seen them.
This time around, it's June 10th, 1983, and we're off to see Octopussy and Trading Places!
Quick side note: Since we launched this series this year, we've discovered that Vintage Video Podcast is doing the exact same project with two differences: First, it's audio (naturally), and second, they are doing every major film. We've listened to numerous episodes and it's fun checking off their thoughts against my own. Check them out over at Vintage Video Podcast.
Octopussy
At last, the time for me to review a James Bond film aligned with them being available on a service I was subscribed to. Hooray!
Oh… it's Octopussy. Drat.
Octopussy was Roger Moore's sixth outing as Bond, and his next-to-last. As Moore Bond films go, which were always too heavy on humor for my tastes, this one is pretty bad.
This time around, a Russian general is tired of his government giving up their advantages, and he plans to use a nuclear weapon to shake up the world a bit. Exactly why he plans to do this, and who will be blamed, seem to rotate a bit during the film, but the end result is the same: Boredom.
As the story progresses, Bond comes across the Octopussy organization, a group of women led by Octopussy (Maud Adams in her second Bond Girl role), the daughter of a man Bond let commit suicide as opposed to facing a trial for treason. She is actually grateful to him for this, and sets out to help him as she can.
The film is what it is. It began to lose me fairly early on when Bond is captured in the opening set piece, and he is able to escape as the guards watching over him in an open-top truck just happen to be wearing parachutes.
… what?
I'm all for Bond having creative ways out of situations, but this one was so absurd and random that it was distracting.
I've seen every Bond film, and this one ranks as one of the most forgettable for me.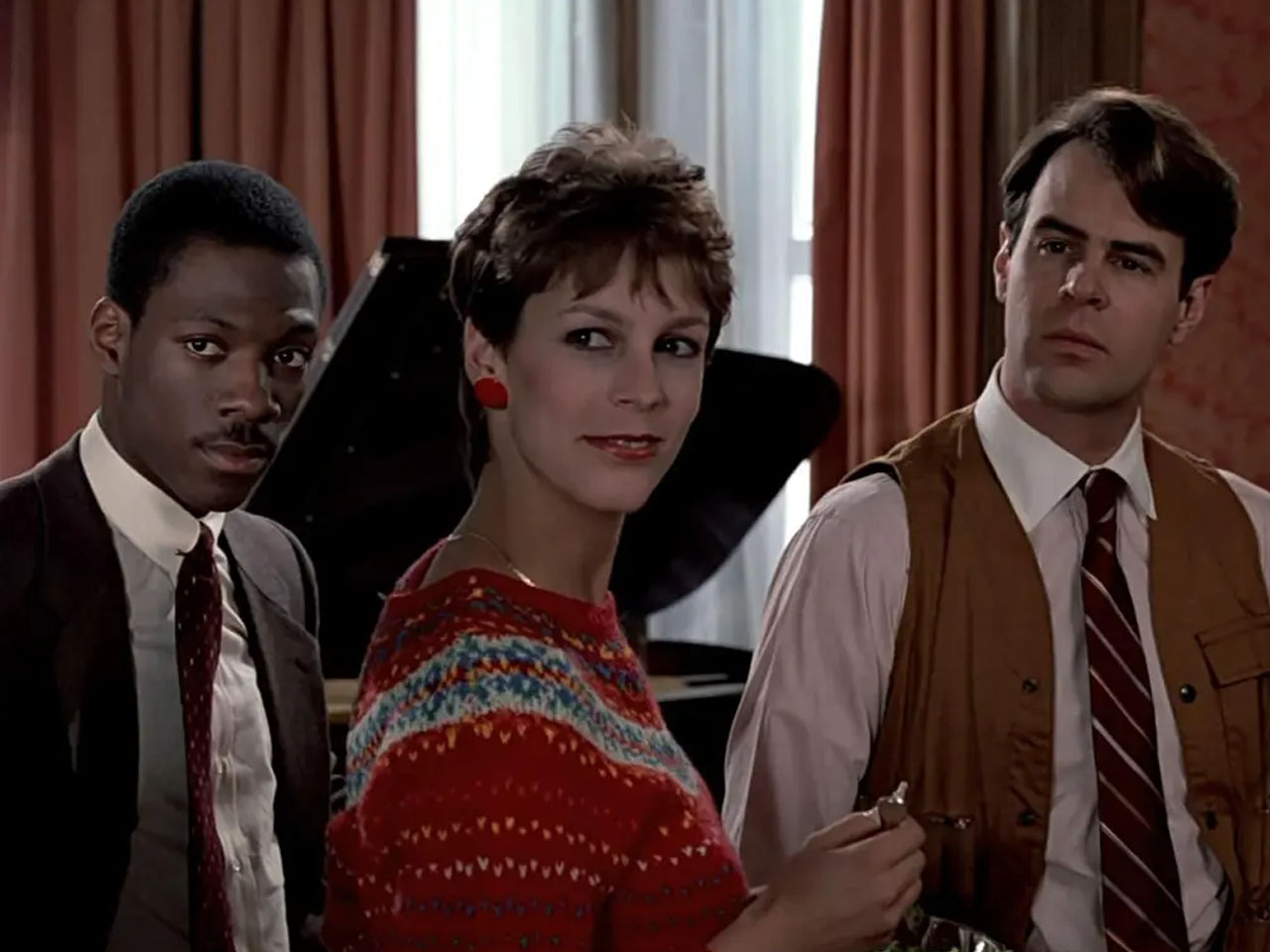 Trading Places
Dan Aykroyd and Eddie Murphy were both definitely having some career moments in the early 1980s. Putting them together in a comedy was a pretty good idea, and for the most part, it works, but it is far from perfect.
Brothers Randolph and Mortimer Duke (Ralph Bellamy and Don Ameche respectively), decide to do a little social experiment on their commodities director, Louis Winthorpe III (Dan Aykroyd). He will trade places with low-end con man Billy Ray Valentine (Eddie Murphy), to see which will handle it better. Throw in a too-wise-for-the-world hooker, Ophelia (Jamie Lee Curtis), and you have a pretty solid 'fish-out-of-water' comedy.
The problem is that, first, there is an unfortunate black face moment towards the end of the film. Aykroyd dons the makeup, and you realize this was still acceptable in the early 80s. It's unfortunate, and a bit jarring when it happens when watching in 2023.
The second issue is the complicated finale. Unless you know a lot about commodities trading, you're going to be a bit more than lost as to what exactly happens. A whole bunch of people yell numbers, Winthorpe and Valentine get rich, the Dukes are destitute. You just have to roll with it and accept that they somehow beat the Duke brothers.
It's a good comedy, but the black face moment is just a bit too jarring in these very different times.
1983 Movie Reviews will return on June 17, 2023 with Superman III!
Fun Jug Media, LLC (operating TheNerdy.com) has affiliate partnerships with various companies. These do not at any time have any influence on the editorial content of The Nerdy. Fun Jug Media LLC may earn a commission from these links.
---