by July 10, 2021July 10, 2021 10:30 am EDT
|
Welcome to an exciting year-long project here at The Nerdy. 1981 was an exciting year for films giving us a lot of films that would go on to be beloved favorites and cult classics. It was also the start to a major shift in cultural and societal norms, and some of those still reverberate to this day.
We're going to pick and choose which movies we hit, but right now the list stands at nearly three dozen.
Yes, we're insane, but 1981 was that great of a year for film.
The articles will come out – in most cases – on the same day the films hit theaters in 1981 so that it is their true 40th anniversary. All films are also watched again for the purposes of these reviews and are not being done from memory. In some cases, it truly will be the first time we've seen them.
This time around it's July 10, 1981, and we're off to see Escape From new York and Fox and the Hound!
Quick side note: Since we launched this series this year, we've discovered that Vintage Video Podcast is doing the exact same project with two differences: First, it's audio (naturally), and second, they are doing every major film. We've listened to numerous episodes and it's fun checking off their thoughts against my own. Check them out over at Vintage Video Podcast.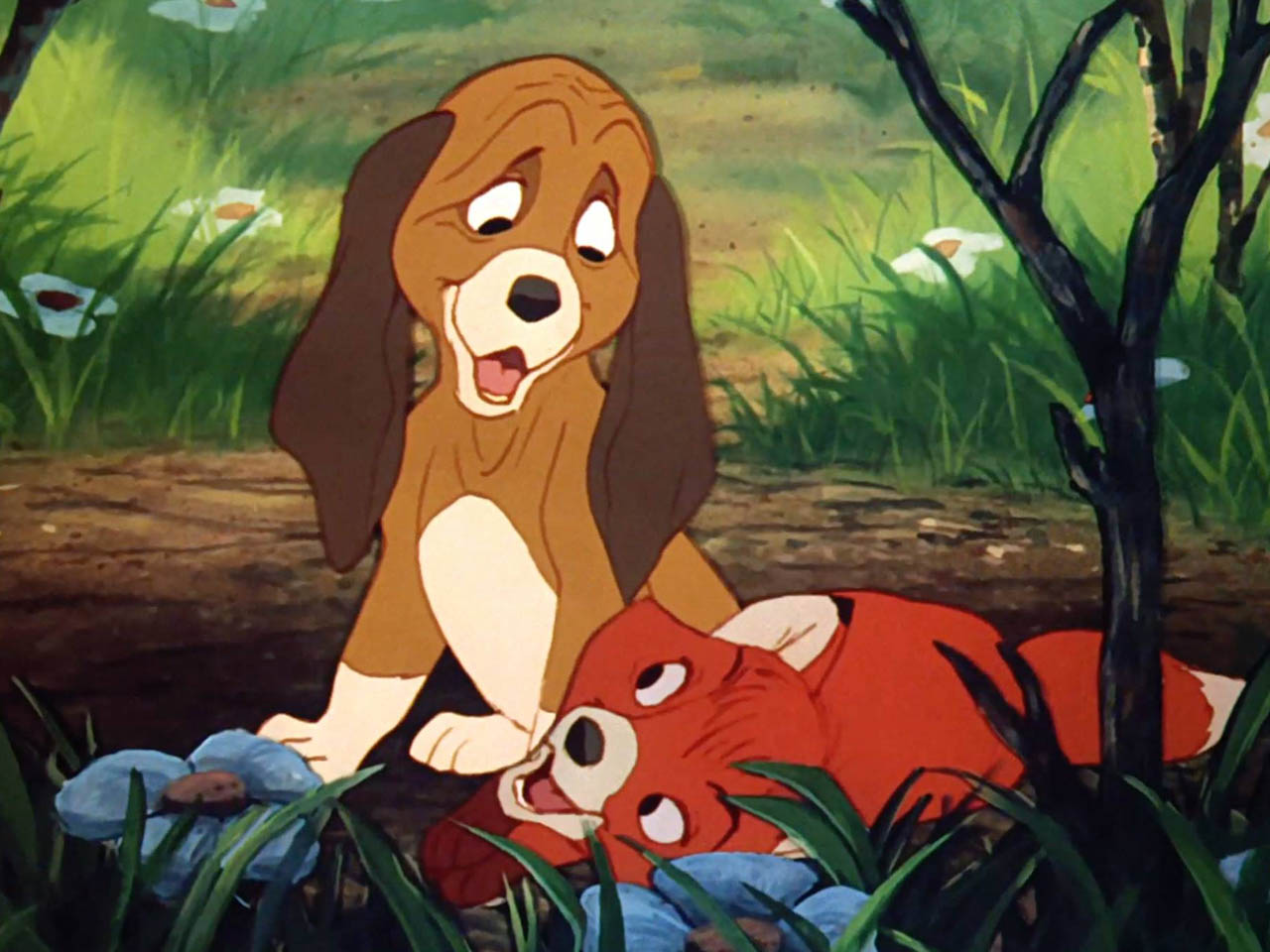 The Fox and the Hound
The Fox and the Hound marked the 24th Disney animated feature, and it's clear from the starting line that the company was very much falling into a formula.
"There are animals in this movie, so the only question is when do we kill the mother? How about before anyone even speaks?"
There is really nothing to dislike about The Fox and the Hound, there is also just nothing to be excited about either. It is about the most middle-of-the-road story you can imagine with next to no character development. Copper and Tod are lifelong friends because… of reasons? They went and played together for like two days and are now supposedly friends for life.
And for a Disney film, the animation is severely lacking. Apart from the climactic battle with a grizzly in the third act, there is nothing in the film that is really worthy of note.
As I said, there is really nothing bad about the movie, it's just about the safest, most bland, Disney movie you can imagine.
Escape From New York
I found myself saying something during this film I don't believe I've ever said before: "Why isn't this longer?"
40 years on, and Escape From New York is just as entertaining as it ever was, but at 90+ minutes it just feels all too brief. Snake (Kurt Russell) doesn't even enter New York until more than 30 minutes into the film. I could have done with him having another adventure or two in the city before the big escape across the bridge.
The movie works top to bottom. From the script, to the acting, to the score, this movie just delivers. Is it dated? Of course it is. Do you care for even one second? No, you do not.
This film was a benchmark for 1980s action films, and it certainly set a high bar. I will gladly watch this movie again without a bit of argument.
The 1981 movie reviews will return on July 17 with Endless Love and Arthur!
Fun Jug Media, LLC (operating TheNerdy.com) has affiliate partnerships with various companies. These do not at any time have any influence on the editorial content of The Nerdy. Fun Jug Media LLC may earn a commission from these links.
---