The WWE has been a staple of toy aisles for decades, and 2021 won't be any different with new products on the way from Mattel.
Mattel is continuing to roll out its announcements via the Virtual Toy Fair 2021, and it has shared new WWE figures, a new ring, and a championship belt are on the way this year.
WWE Elite Asst. (GDF60)
SRP: $19.99 | 8Y+ | Available Spring 2021
Recreate signature moves and ring entrances with the WWE® Elite CollectionTM.
Each 6-inch / 15.24-cm tall figure features deluxe articulation, True FXTM detailing, swappable hands, and iconic accessories for collectors to display in authentic poses or kids to play out memorable matches.
You can collect your favorite Superstars figures from RAW®, Friday Night Smackdown®, and NXT®, as well as WWE® Legends. Make your collection elite!
WWE Wrekkin Kickout Ring (GXV80)
SRP: $39.99 | 6Y+ | Available Fall 2021
The Kickout Ring delivers a key component of a WWE match for the very first time—giving fans the ability to TRULY pin their figures—or kickout!
This kickout play is brought to life by a randomizer mechanism inside the ring. When fans hit the "bell" with their hand, they may be surprised with
an immediate kickout, or they can keep hitting it and going for the pin!
Taking imaginative play to new heights, this is the very first ring that actually determines a winner!
For a truly immersive experience, hitting the "bell" activates a rich selection of sounds—all the announcer calls, crowd noise, and counts that bring the match to life!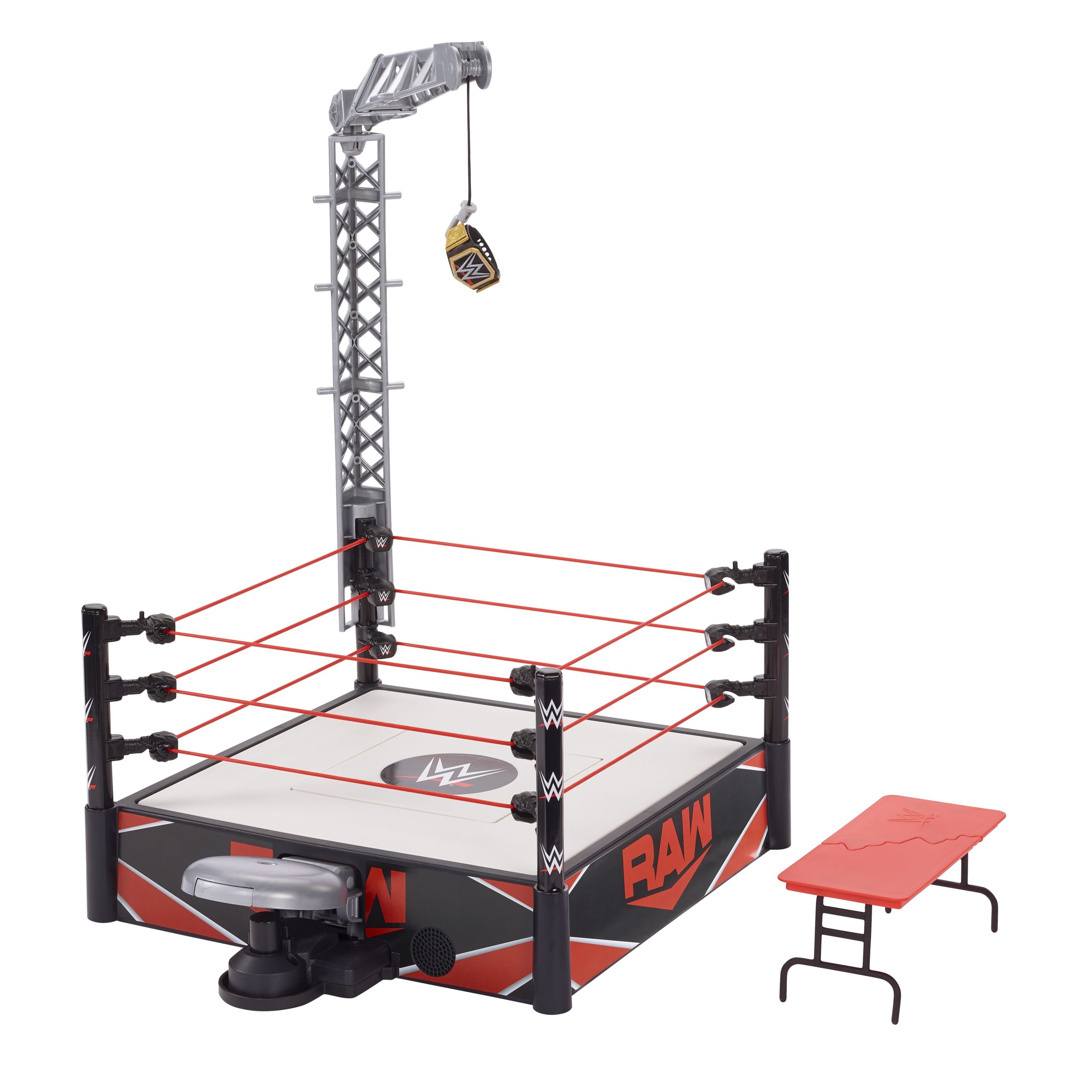 WWE® Championship ShowdownTM Championship (GTG73)
SRP: $49.99 | 6Y+ | Available Spring 2021
Every kid in the WWE® Universe is a champion with the WWE® Championship ShowdownTM Championship.
Play out championship victories of "The Fiend" Bray Wyatt, Drew McIntyre, and more Superstars with four interchangeable, double-sided side plates, or use the side plates as action figure display stands.
This authentic-style title has a one-time adjustable belt (3+ ft / 100+ cm long) that can strap around the waist of children 6 years or older.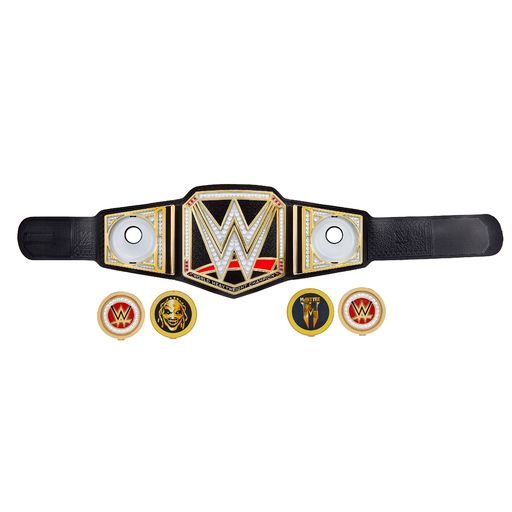 Keep your eyes out as these should be hitting stores any time now.
---