by February 18, 2023February 18, 2023 10:30 am EST
|
Welcome to an exciting year-long project here at The Nerdy. 1983 was an exciting year for films giving us a lot of films that would go on to be beloved favorites and cult classics. It was also the start to a major shift in cultural and societal norms, and some of those still reverberate to this day.
We're going to pick and choose which movies we hit, but right now the list stands at nearly four dozen.
Yes, we're insane, but 1983 was that great of a year for film.
The articles will come out – in most cases – on the same day the films hit theaters in 1983 so that it is their true 40th anniversary. All films are also watched again for the purposes of these reviews and are not being done from memory. In some cases, it truly will be the first time we've seen them.
This time around, it's February 18, 1983, and we're off to see The King of Comedy and Local Hero!
Quick side note: Since we launched this series this year, we've discovered that Vintage Video Podcast is doing the exact same project with two differences: First, it's audio (naturally), and second, they are doing every major film. We've listened to numerous episodes and it's fun checking off their thoughts against my own. Check them out over at Vintage Video Podcast.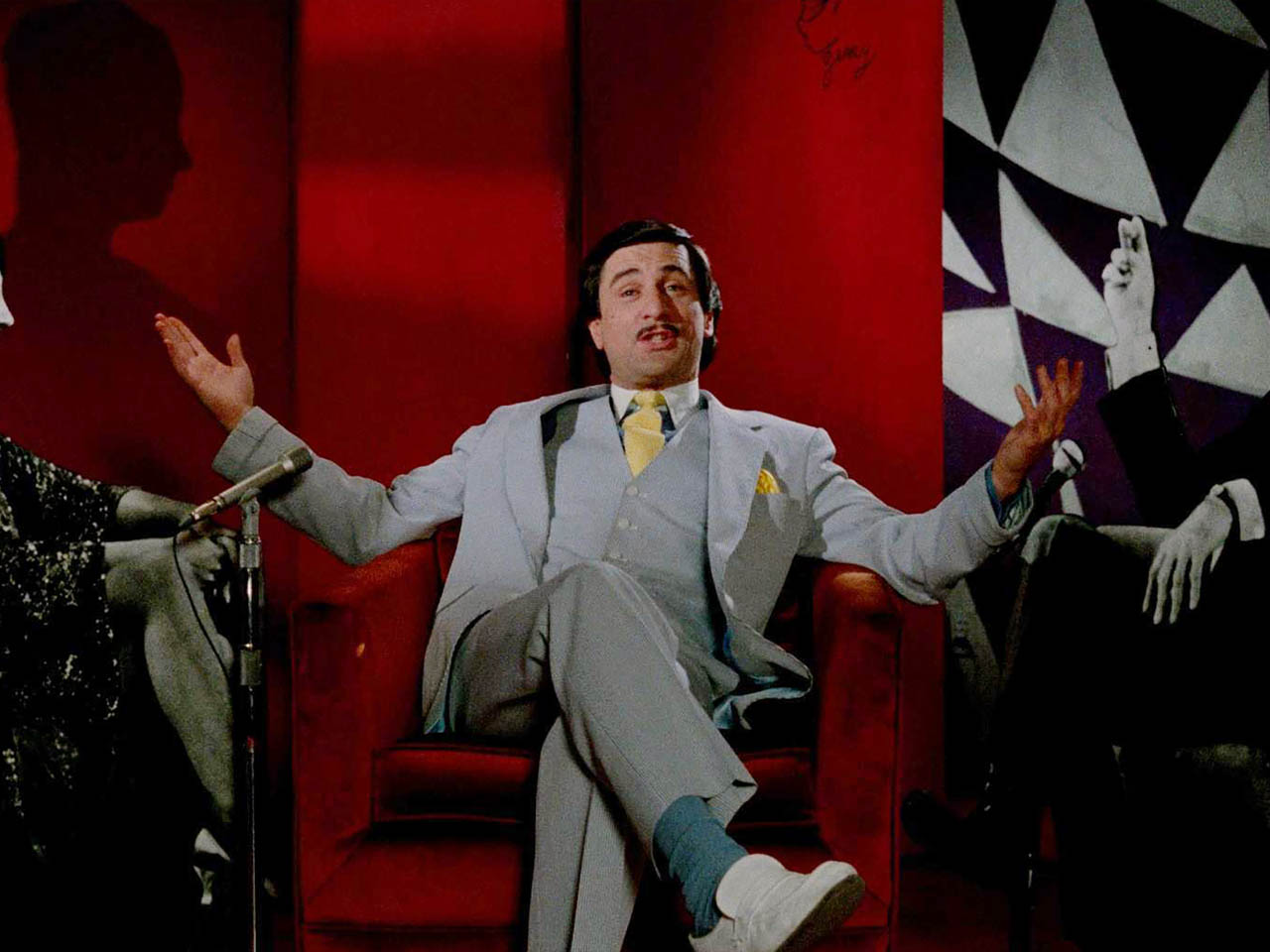 The King of Comedy
Part of the reason I enjoy this crazy 1980s project is it gives me an excuse to fill in some of my gaps from that time period. Yes, it's true, I had never seen The King of Comedy. I have no clue how long I've owned a copy, but I just never could seem to find the time to watch it. Now I can finally cross it off my list, along with some other big ones coming up in the next few months. (In my defense, I was 11 at this point in 1983.)
The King of Comedy follows the life of Rupert Pupkin (Robert De Niro) as he tries to break into show business. Part of the problem for Rupert is that not only is he not that talented, but he is delusional. Following a brief encounter with his idol, talk show host Jerry Langford (Jerry Lewis), Pupkin has convinced himself they are now friends and Langford is going to help him with his career.
Unsurprisingly, none of this is the case.
While the entire movie is good, albeit depressing, the most remarkable part is De Niro's performance. This is easily one of the most original performances of his entire career, which is engrossing. He's not the coolest person in the room. He's not filling you with fear that any moment he may explode into rage-filled violence. He is, instead, putting on a nuanced performance of a man that is not well and has a tenious relationship with reality at best.
This film is not an easy watch. It's not something light-hearted you put on and just sit back to let play in the background. It's engrossing and unsettling all at once and is very much worth your attention.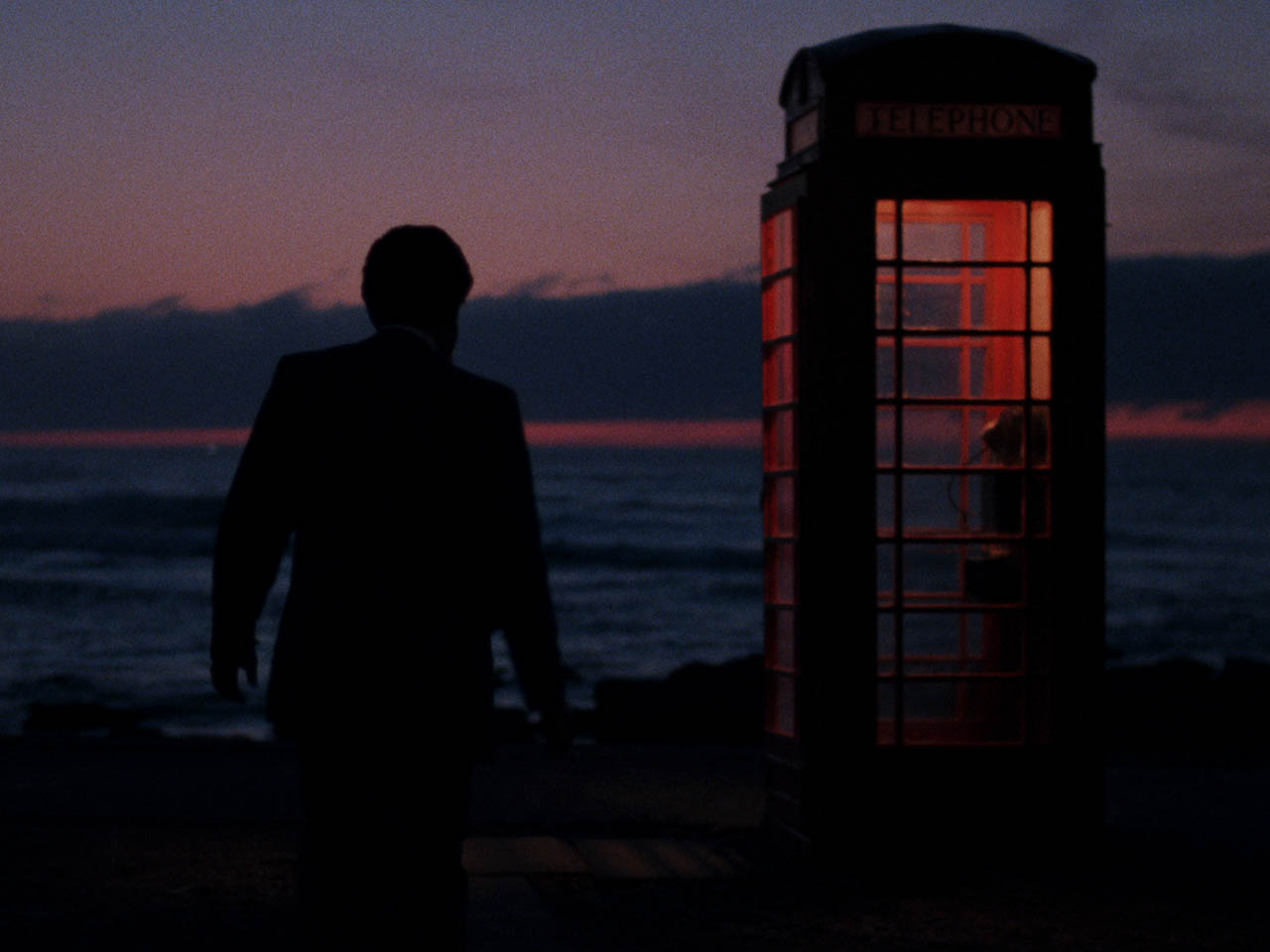 Local Hero
Luckily when I get to a date I need to work on, I tend to watch them in alphabetical order. This helps me keep track of where I am, and what I'm working on. While there is a fair amount of mental illness in Local Hero, it was still a refreshing palate cleanser from The King of Comedy.
Mac (Peter Riegert) is your typical 1980s executive, which is interesting as this is the first time we've really seen this on film in all of the 80s films I've watched. He is well off, but you can tell his personal life is hollow at best. He is sent to Scotland by the eccentric owner of the oil company he works for to buy up a town for a new refinery. As you can probably already imagine, he falls for the little town, and really doesn't want to see it destroyed. The twist, however, is that the town really would like to sell and move to other areas.
As the film comes to a close, a compromise is found that seems to satisfy everyone, and the town is saved. Mac, of course, is now enamoured with the town, but he actually finds that he must return to his life in Houston. As the film closes, the phone box he had to use throughout the film begins to ring, with him clearly being on the other end wanting to check in on the town.
The film is your typical small town story filled with eccentric characters. And while speaking as someone who lives in a small town who has had his fill of "oh look how cure these people are!" stories, there's no doubt Local Hero entertained me. There were two principal reasons why: The story never pitied the small town people, and it showed you could be even nuttier if you lived in a city.
It's quirky, it's quaint, and it's darn entertaining.
1983 Movie Reviews will return on Feb. 25, 2023 with Lovesick and Table for Five! Both these films came out on the 18th, but I wanted to split them up to give everyone their fair time in the sun.
Fun Jug Media, LLC (operating TheNerdy.com) has affiliate partnerships with various companies. These do not at any time have any influence on the editorial content of The Nerdy. Fun Jug Media LLC may earn a commission from these links.
---