by October 1, 2022October 1, 2022 10:30 am EDT
|
Welcome to an exciting year-long project here at The Nerdy. 1982 was an exciting year for films giving us a lot of films that would go on to be beloved favorites and cult classics. It was also the start to a major shift in cultural and societal norms, and some of those still reverberate to this day.
We're going to pick and choose which movies we hit, but right now the list stands at nearly four dozen.
Yes, we're insane, but 1982 was that great of a year for film.
The articles will come out – in most cases – on the same day the films hit theaters in 1982 so that it is their true 40th anniversary. All films are also watched again for the purposes of these reviews and are not being done from memory. In some cases, it truly will be the first time we've seen them.
This time around, it's October 1, 1982, and we're off to see Hey Good Lookin' and My Favorite Year!
Quick side note: Since we launched this series this year, we've discovered that Vintage Video Podcast is doing the exact same project with two differences: First, it's audio (naturally), and second, they are doing every major film. We've listened to numerous episodes and it's fun checking off their thoughts against my own. Check them out over at Vintage Video Podcast.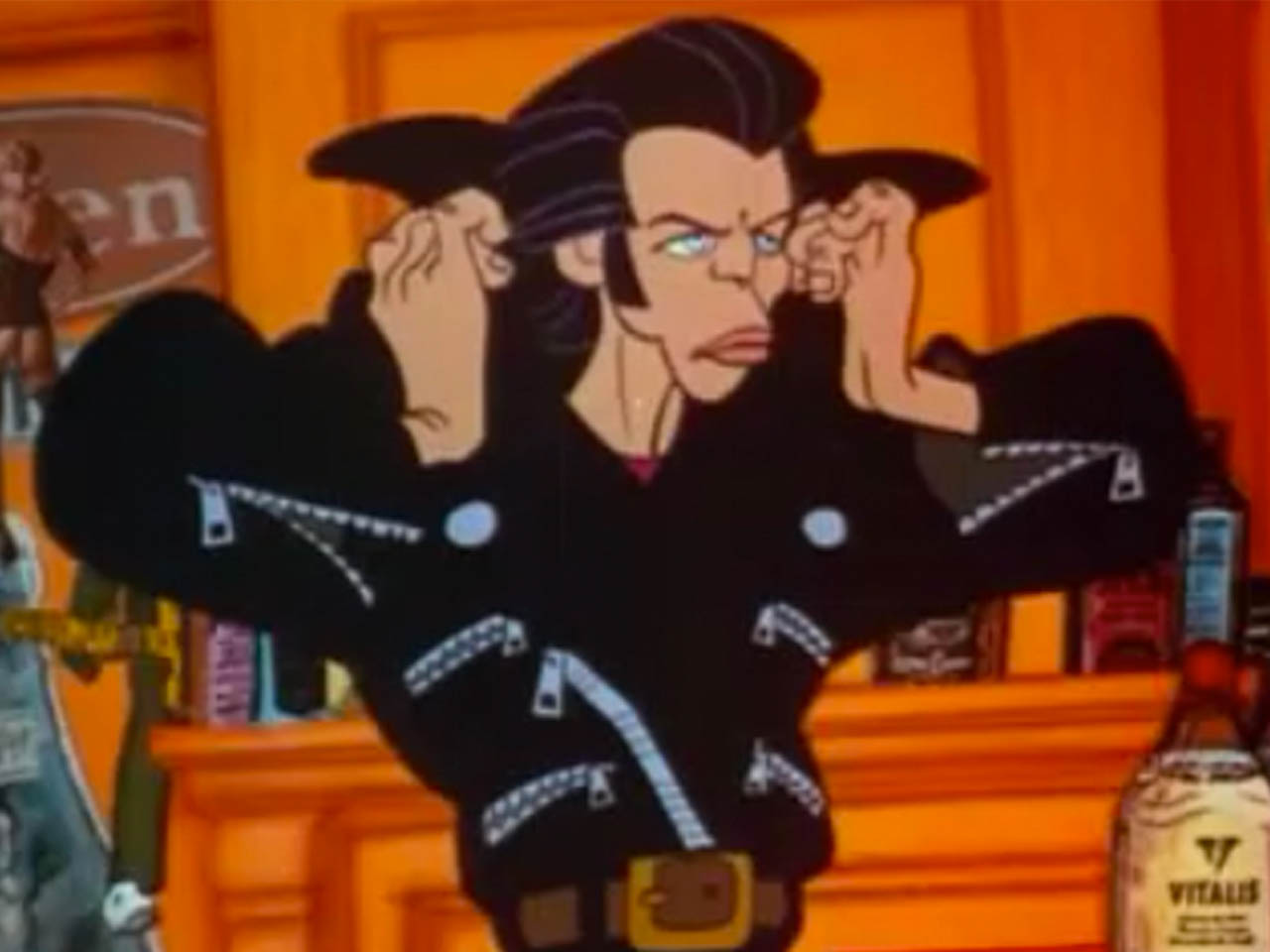 Hey Good Lookin'
Ralph Bakshi was a very busy man in the late 1970s and early 1980s. So far in this project, we have reviewed three movies from him with American Pop & Heavy Metal, and now it's on to Hey Good Lookin'.
This film feels smaller and like a look into a personal story as we follow Vinnie Genzianna (Richard Romanus), the leader of a 1950s greaser gang in Brooklyn called The Stompers. With his best friend Crazy Shapiro (David Proval), the two find themselves in trouble with a rival gang, The Chaplains. Vinnie has to convince the rest of the Stompers this fight is for everyone's good, despite the fact it really came about out of his own stupidity and big mouth.
It seems this movie had a long road to release and was originally completed in 1975 as a live-action and animation hybrid. The live-action scenes were later replaced with animation and parts of the dialogue were re-edited resulting in the film that eventually hit theaters. And it's odd origin story really seems to impact it at times.
Where Bakshi's other films felt bold and inventive, this one feels like it was released just to be released. The story is simple, but fine, but technically there is nothing amazing going on here. And Bakshi's marriage to racial stereotypes definitely have not aged well.
If you're a Bakshi completist, it's worth seeing, but otherwise you would be better served by checking out his other films from this era.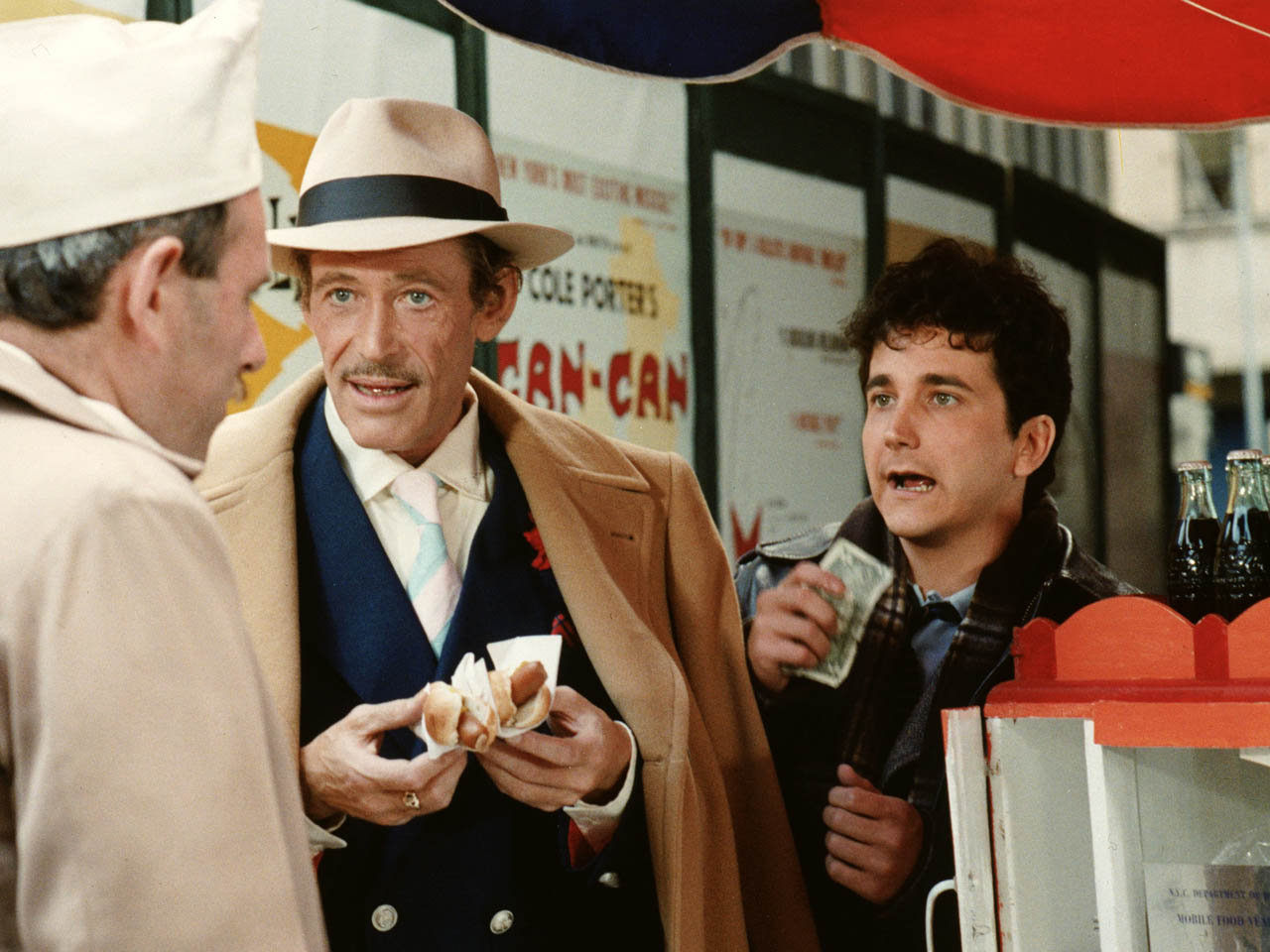 My Favorite Year
My Favorite Year is that type of comedy we just don't seem to get anymore: The fish-out-of-water, dealing with situations that are completely foreign to them while someone desperately tries to hold everything together.
Benjy Stone (Mark Linn-Baker) is beyond thrilled his favorite film actor, Alan Swann (Peter O'Toole), is coming to star on the show he works on, Comedy Cavalcade. Despite working on a TV show, Benjy can't seem to realize that Swann is just a man, and not the swashbuckling character he has played in his movies.
He is quickly brought down to Earth as he is assigned to making sure Swann gets to every place he needs to go, and discovers he is a womanizing drunkard. But through everything he puts up with over their week together, he can still find something to love about Swann.
At the end of the day, My Favorite Year is just a nice, fun, buddy comedy, with a healthy dose of that fish-out-of-water aspect to it that the 80s seemed to love so much.
The entertainment industry used to be an even odder beast, and My Favorite Year really sums that up. If you have any interest in that, or just having a good chuckle or two, this is definitely a good bet to entertain you.
1982 Movie Reviews will return on Oct. 15 with Love Child!
Fun Jug Media, LLC (operating TheNerdy.com) has affiliate partnerships with various companies. These do not at any time have any influence on the editorial content of The Nerdy. Fun Jug Media LLC may earn a commission from these links.
---