by May 14, 2022May 14, 2022 10:30 am EDT
|
Welcome to an exciting year-long project here at The Nerdy. 1982 was an exciting year for films giving us a lot of films that would go on to be beloved favorites and cult classics. It was also the start to a major shift in cultural and societal norms, and some of those still reverberate to this day.
We're going to pick and choose which movies we hit, but right now the list stands at nearly four dozen.
Yes, we're insane, but 1982 was that great of a year for film.
The articles will come out – in most cases – on the same day the films hit theaters in 1982 so that it is their true 40th anniversary. All films are also watched again for the purposes of these reviews and are not being done from memory. In some cases, it truly will be the first time we've seen them.
This time around it's May 14, 1982, and we're off to see Conan the Barbarian and The House Where Evil Dwells.
Quick side note: Since we launched this series this year, we've discovered that Vintage Video Podcast is doing the exact same project with two differences: First, it's audio (naturally), and second, they are doing every major film. We've listened to numerous episodes and it's fun checking off their thoughts against my own. Check them out over at Vintage Video Podcast.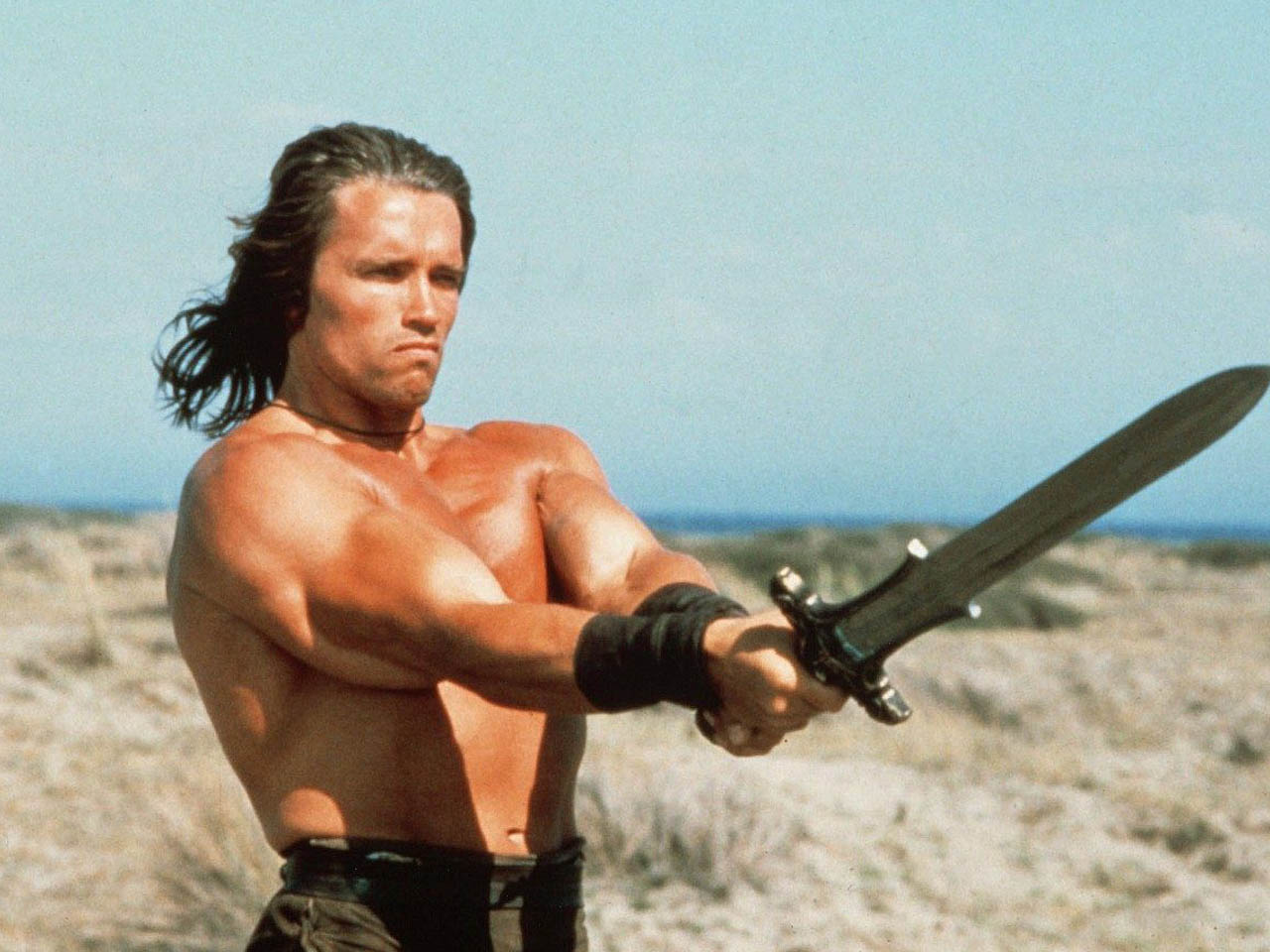 Conan the Barbarian
Conan the Barbarian should not work. A lot of contemporary critics felt it didn't. But it quickly grew into a cult film, and going back to watch it for this review, I can see why.
And I can't help but like it.
Sure, there are some moments of Arnold Schwarzenegger's acting that are just simply not good. But then there are some moments I could argue are some of the best he has delivered. The rest of the cast all do admirable jobs selling the concepts of the film, albeit with some questionable wigs. Like, really, really bad wigs.
Conan the Barbarian is just a fun ride. Perhaps a bit heavy on the amount of blood that sprays over everything, but the story is engaging despite being a basic tale of revenge. Sadly, Conan the Destroyer went horribly off the rails two years later. It would have been really fun to continue these adventures if they could have had a similar flavor to this one. Even the music is epic and really helps sell this as a tale of one man against the world.
While there has been an attempt at relaunching Conan as a film franchise, it didn't take. And honestly, that's fine. We'll always have this one.
If you've never seen Conan the Barbarian before, treat yourself. And if you have, it's worth a revisit.
The House Where Evil Dwells
I have no memory of hearing anything about this film when it was released, and I don't think I've heard of it from since either.
This movie truly comes out of left field at you. An American family moves to Japan for the husband's job and move into a house where a double murder and suicide had happened long go. Now the souls of the three haunt the house and wish possess those that live there now.
The movie is very much in the style of traditional Japanese ghost stories as opposed to your U.S. style, despite the obvious American flavoring. But, of course, being a film made in the early 80s, that means you have gratuitous nudity in a couple of shots because… it was the 80s.
It's not a great movie, but it's an interesting little glimpse into the world of Japanese horror and their yokai story traditions. As of May 14, 2022, it's available to watch on-demand with subscriptions to Prime Video, Paramount Plus, and Epix, so you have nothing to lose.
1982 Movie Reviews will return on May 21 with Annie and Dead Men Don't Wear Plaid!
Fun Jug Media, LLC (operating TheNerdy.com) has affiliate partnerships with various companies. These do not at any time have any influence on the editorial content of The Nerdy. Fun Jug Media LLC may earn a commission from these links.
---