by April 8, 2023April 8, 2023 10:30 am EDT
|
Welcome to an exciting year-long project here at The Nerdy. 1983 was an exciting year for films giving us a lot of films that would go on to be beloved favorites and cult classics. It was also the start to a major shift in cultural and societal norms, and some of those still reverberate to this day.
We're going to pick and choose which movies we hit, but right now the list stands at nearly four dozen.
Yes, we're insane, but 1983 was that great of a year for film.
The articles will come out – in most cases – on the same day the films hit theaters in 1983 so that it is their true 40th anniversary. All films are also watched again for the purposes of these reviews and are not being done from memory. In some cases, it truly will be the first time we've seen them.
This time around, it's April 8th, 1983, and we're off to see Flashdance!
Quick side note: Since we launched this series this year, we've discovered that Vintage Video Podcast is doing the exact same project with two differences: First, it's audio (naturally), and second, they are doing every major film. We've listened to numerous episodes and it's fun checking off their thoughts against my own. Check them out over at Vintage Video Podcast.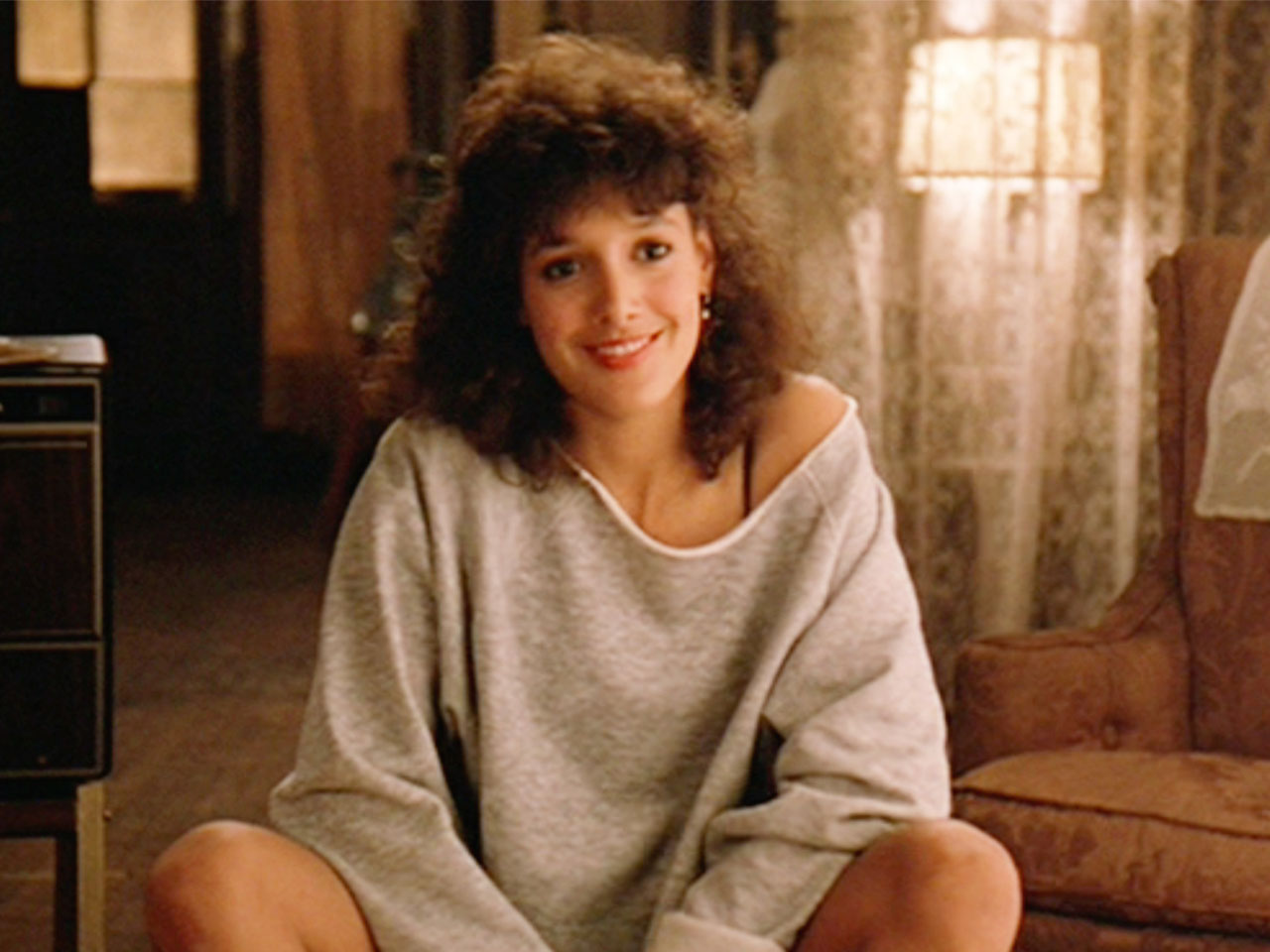 Flashdance
There are some films from the 1980s that are touchstones. Due to my age at the time of this release (11, close to 12), I didn't see it at the time. As years went on I just never got around to it, but this project finally afforded me the opportunity.
I think I can say, without a single doubt, the explosive success of Flashdance in 1983 is a testament to how much cocaine was being consumed in the country at that time.
Alex (Jennifer Beals) is a welder by day, and a dancer by night. She lives in a spacious converted warehouse with her dog, Grunt, and as the movie progresses she falls in love with Nick (Nichael Nouri), the owner of the steel mill she welds at.
Oh, did I mention she's only eighteen-years-old?
Yes, it's so easy becoming a welder, which is typically a union job, and has a whole apprenticeship aspect to it when you're just 18. And everyone knows that after a physically taxing job like that, you have the energy to go to a dancing job by night where you put on elaborate dance routines complete with costumes and props.
And there we arrive at another "What is going on here?" moment. She dances at a bar named Mawby's, which, from the outside looks like your typical neighborhood dive bar. It even looks like that inside, that is undil the lights come on and the girls start dancing on this impeccable stage with all sorts of tricks for their routines. The fact this bar has this type of dancing makes no actual sense.
Add in that she desperately wants to get into a prestigious dance school, but has no formal training. And that she suddenly takes up with the boss who is easily twice her age, if not older, and the movie just gets continually outlandish as it goes along.
And then I remembered this was a Joe Eszterhas script. Yes, the man who would go on to write films like Jade, Basic Instinct, and Showgirls, and it all starts to make sense.
Flashdance was made for $7M in the early 80s, and brought in $201.5M. Kudos to it, but I am glad I will never to lay eyes on it again.
1983 Movie Reviews will return on April 15, 2023 with Liquid Sky!
Fun Jug Media, LLC (operating TheNerdy.com) has affiliate partnerships with various companies. These do not at any time have any influence on the editorial content of The Nerdy. Fun Jug Media LLC may earn a commission from these links.
---