by September 2, 2023September 2, 2023 10:30 am EDT
|
Welcome to an exciting year-long project here at The Nerdy. 1983 was an exciting year for films giving us a lot of films that would go on to be beloved favorites and cult classics. It was also the start to a major shift in cultural and societal norms, and some of those still reverberate to this day.
We're going to pick and choose which movies we hit, but right now the list stands at nearly four dozen.
Yes, we're insane, but 1983 was that great of a year for film.
The articles will come out – in most cases – on the same day the films hit theaters in 1983 so that it is their true 40th anniversary. All films are also watched again for the purposes of these reviews and are not being done from memory. In some cases, it truly will be the first time we've seen them.
This time around, it's September 2nd, 1983, and we're off to see Escape from the Bronx and Mortuary.
Quick side note: Since we launched this series this year, we've discovered that Vintage Video Podcast is doing the exact same project with two differences: First, it's audio (naturally), and second, they are doing every major film. We've listened to numerous episodes and it's fun checking off their thoughts against my own. Check them out over at Vintage Video Podcast.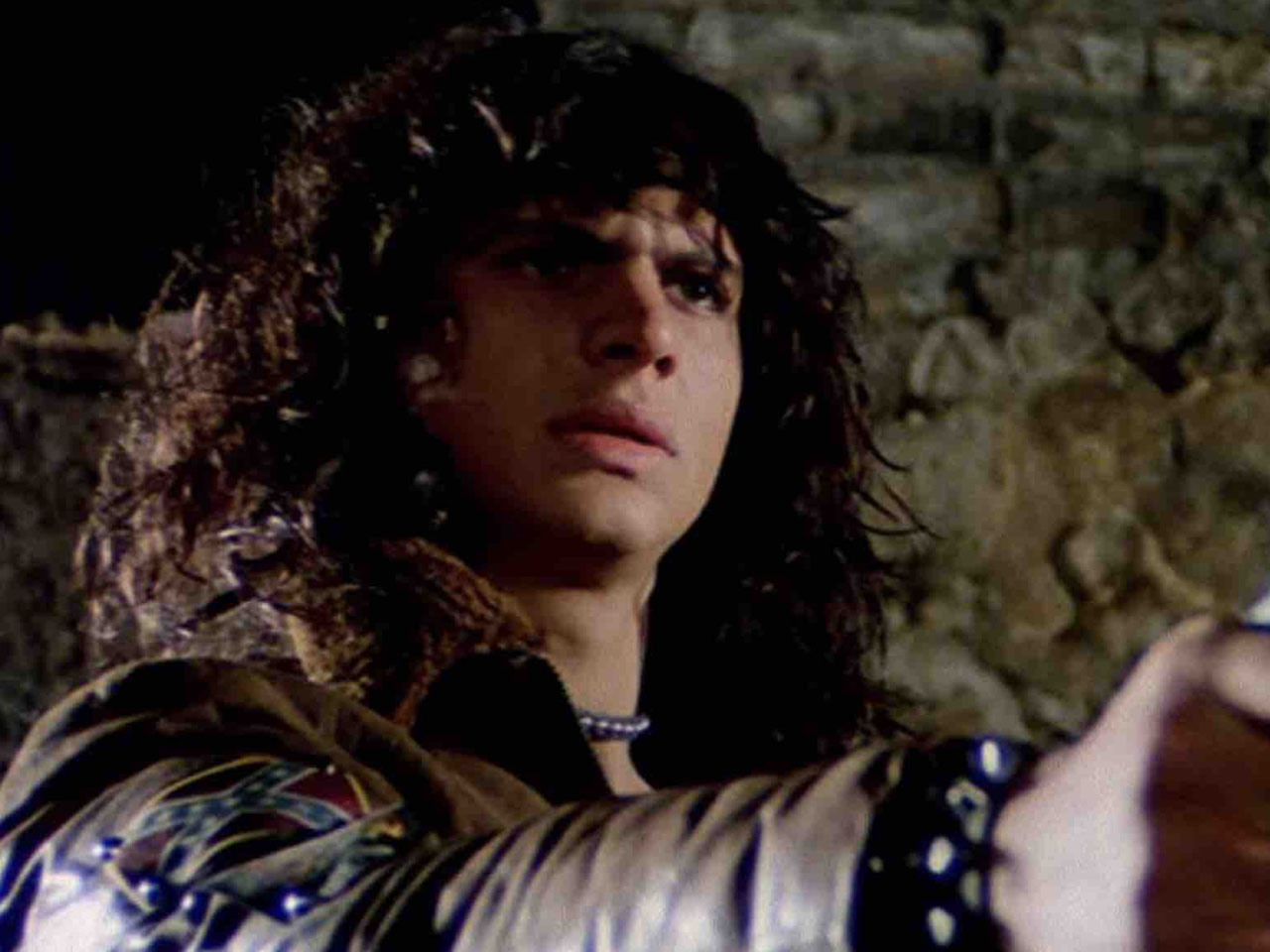 Escape from the Bronx
It seems that I was unaware of a 1982 film called, 1990: The Bronx Warriors. Escape from the Bronx is a sequel to it, but, don't worry, I'm sure you'll be able to follow this Escape from New York ripoff.
Set in a dystopian future, the South Bronx has been deemed uninhabitable due to the crime rates. Everyone is being rounded up and removed, and if they refuse to go they are killed. But one man, Trash (Mark Gregory), is being a thorn in their side, and when he teams up with other people who refuse to leave, a massive fight breaks out.
The film was made in Italy, and from the painfully bad dubbing, there's no mistaking that. The movie really isn't huge on plot beyond 'evil corporation' and everything else is just there to give them excuses for more people to be killed.
It's bad. And not in the "so bad it's good" way. It's just bad and nothing you ever need to watch.
Mortuary
At last, an early slash film that ends up in going some unexpected directions, but ultimately disappoints with one major twist.
The film starts off with the murder of psychiatrist Dr. Peterson. The film then jumps forward in time a bit and we follow a few teenagers as their friends start being murdered. As luck would have it, one of them sees the local undertaker performing an occult ritual. Your mind immediately wanders to the murders being sacrifices for dark rituals, but we learn much later it's something much more basic.
Mortuary starts off with so much promise, but ends up going in the most predictable path it possibly could. But at the same time I don't want to reveal exactly hat it is because the film is worth watching. It does enough with the slasher genre that it's engaging, and it has an added bonus: A young Bill Paxton.
You will 100% figure out where the film is going, but it's still entertaining and an engaging watch. As slasher films go, it tries out some things I haven't seen before, and haven't seen anyone try since. It's definitely worth your time to check out.
1983 Movie Reviews will return on Sept. 9, 2023 with Streamers!
Fun Jug Media, LLC (operating TheNerdy.com) has affiliate partnerships with various companies. These do not at any time have any influence on the editorial content of The Nerdy. Fun Jug Media LLC may earn a commission from these links.
---