by April 2, 2022April 2, 2022 10:30 am EDT
|
Welcome to an exciting year-long project here at The Nerdy. 1982 was an exciting year for films giving us a lot of films that would go on to be beloved favorites and cult classics. It was also the start to a major shift in cultural and societal norms, and some of those still reverberate to this day.
We're going to pick and choose which movies we hit, but right now the list stands at nearly four dozen.
Yes, we're insane, but 1982 was that great of a year for film.
The articles will come out – in most cases – on the same day the films hit theaters in 1982 so that it is their true 40th anniversary. All films are also watched again for the purposes of these reviews and are not being done from memory. In some cases, it truly will be the first time we've seen them.
This time around it's April 2, 1982, and we're off to see Cat People, Pandemonium, and Silent Rage!
Quick side note: Since we launched this series this year, we've discovered that Vintage Video Podcast is doing the exact same project with two differences: First, it's audio (naturally), and second, they are doing every major film. We've listened to numerous episodes and it's fun checking off their thoughts against my own. Check them out over at Vintage Video Podcast.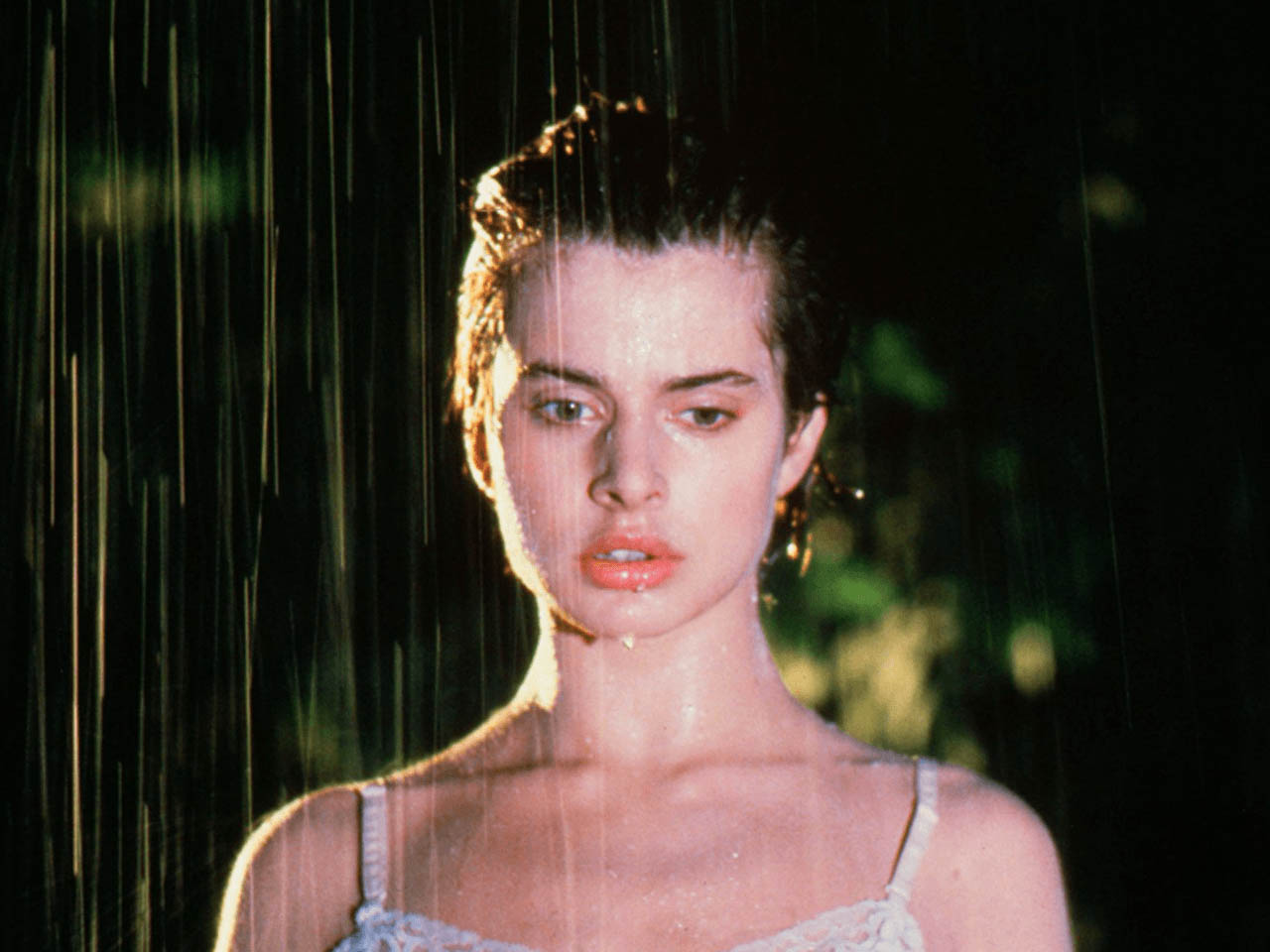 Cat People
Werewolves are boring. But you know what's not boring? Wereleopards!
Cat People was a reimagining of a 1942 film by the same name. This time, Nastassja Kinski plays Irena Gallier who has been searching for her brother Paul (Malcolm McDowell) since they were separated as children. What Irena doesn't know as of yet is that she and her brother are descended from a long line of wereleopards in their family. They won't change unless they have sex with someone who isn't a wereleopard, and the only way to change back to human form is by killing a human.
"Wait, why did you stress that part about "unless they have sex with someone isn't a wereleopard?" I'm so glad you asked. You see, if they have sex with another wereleopard, they won't change. "But you said the wereleopard curse is in their family… oh no."
Let me tell you, folks, nothing quite beats watching a brother try to seduce his sister just so they won't change into leopards.
Irena finally accepts her fate only to realize this is no way to live. She asks her boyfriend, Oliver Yates (John Heard), to make love to her one more time to transform her. See, he's a zookeeper at the New Orleans Zoo, so, yes, you can guess where Irena ends up living following this transformation.
Cat People is a well-made film, but it is just so unnecessarily creepy at some points. I really did not need the "Paul tries to sleep with Irena" scene. Honestly, the whole incest sub-plot could have been ditched. Make it a community of wereleopads instead and they can only breed amongst themselves. You can keep all of the other stuff in the film, but nope, had to go with incest is the only way not to change.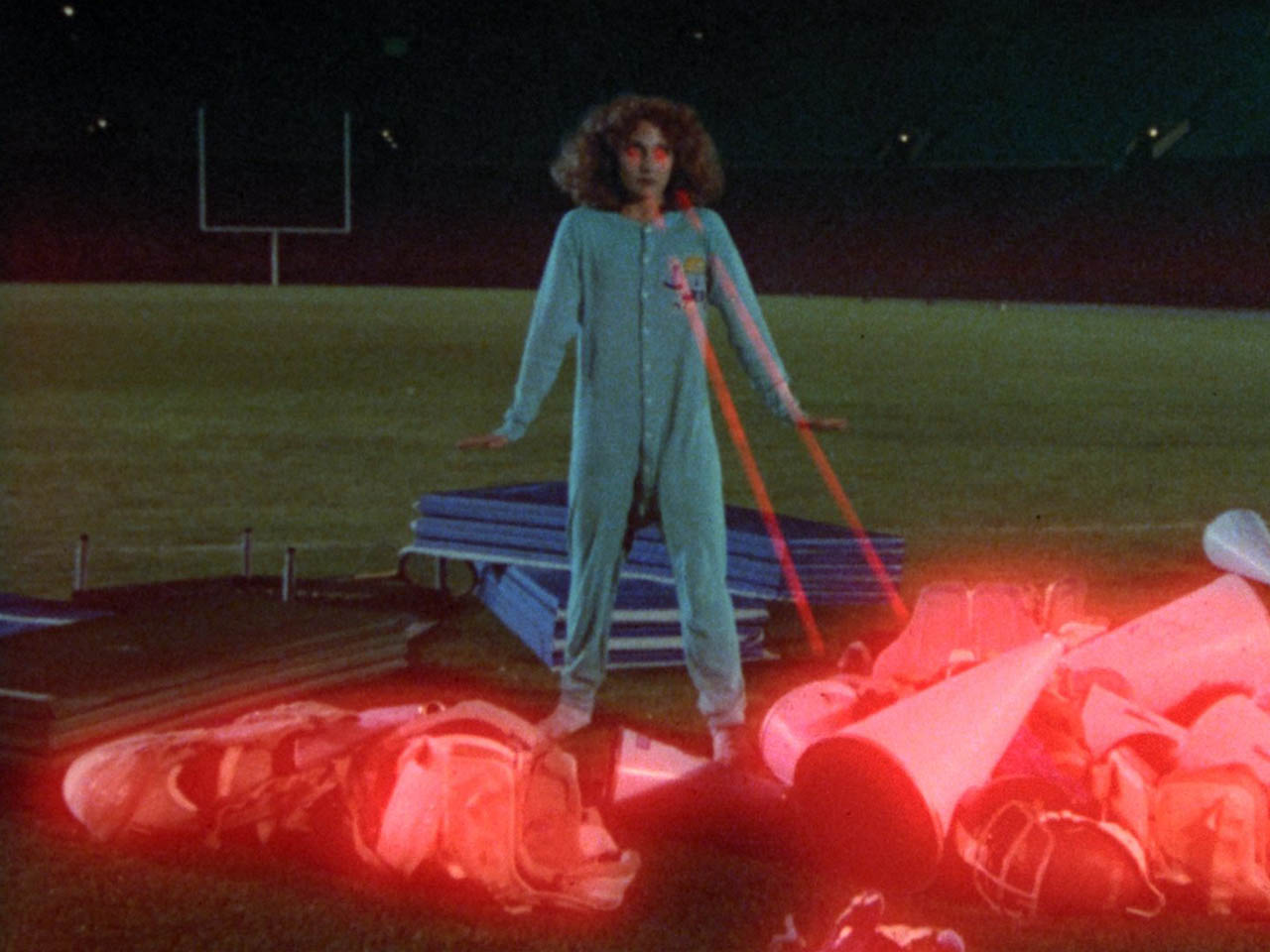 Pandemonium
It's amazing that the slasher genre, which was still very much in its infancy, already had a parody film by 1982. Pandemonium starts off strong with a couple fun gags on the tropes of the growing trend, but it quickly wears out its welcome.
Set at a cheerleader camp, Pandemonim just simply tries to do too much and wedges in far too many jokes and swerves between true parody and some sort of Mel Brooks-inspired insanity. Why the need for the policeman to be a transferred Mountie complete with a horse he has a weird relationship with is beyond me.
There are some interesting cast members in the film including Carol Kane, Tom Smothers, aul Reubens, Judge Reinhold, and more. But the material just lets them down fairly quickly and it becomes unamusing background noise.
You can very much skip this one.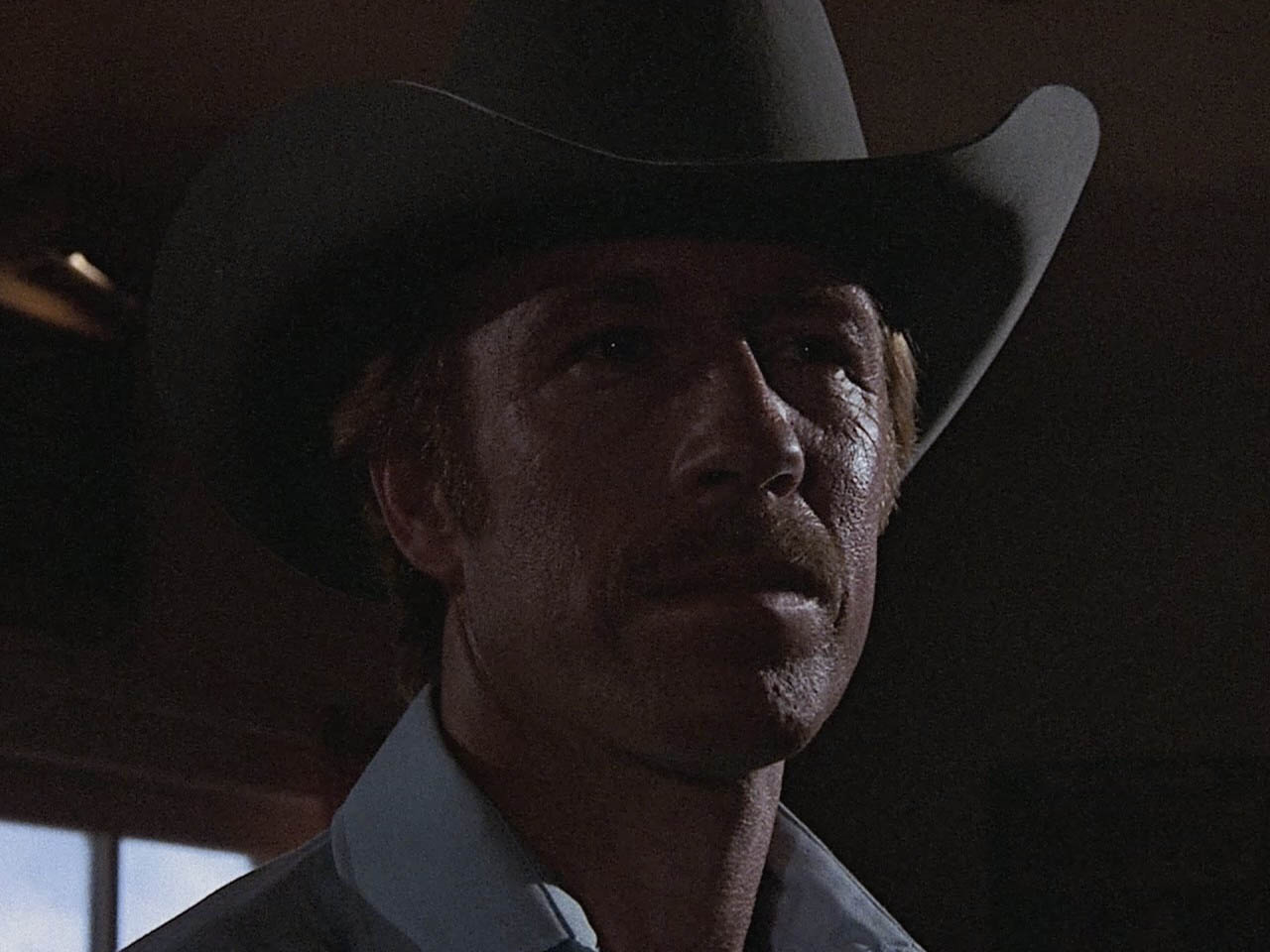 Silent Rage
The opening line on Wikipedia for Silent Rage calls it an "American action crime neo noir science fiction slasher film." When I showed this to a friend I simply followed that word salad up by saying, "yep."
Chuck Norris plays Sheriff Daniel "Dan" Stevens, and he has a lot on his plate. It all kicks off with a man with mental illness killing a woman, and then as he's arrested he breaks out of his handcuff, grabs a shotgun and is shot. He might be able to be saved, but he dies on the operating table.
… or did he?
From here the film starts going in some weird directions with a scientific experiment making the killer nearly invulnerable, the rekindling of an old romance for Stevens, and, oh yeah, a deputy admitting to freezing his new pet dog to death when he was six. Because… reasons?
Chuck Norris is synonymous with the 1980s, and Silent Rage is a definite example of why that was not a great thing. This film is so wildly all over the place that you really have no clue what it is. From completely random "comedic" moments with the deputy, to the out-of-left-field science experiment, it feels like multiple scripts were put in a blender and this is what came out.
1982 Movie Reviews will return on April 9 with Basket Case!
Fun Jug Media, LLC (operating TheNerdy.com) has affiliate partnerships with various companies. These do not at any time have any influence on the editorial content of The Nerdy. Fun Jug Media LLC may earn a commission from these links.
---